Russian athletes stripped of 2012 London Olympics medals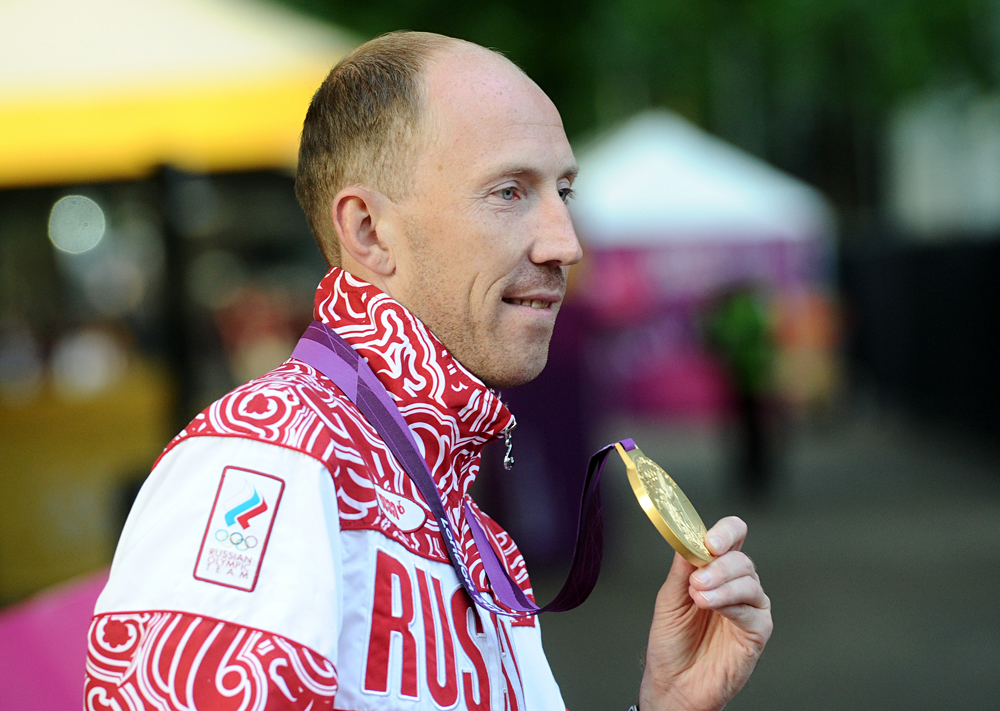 Russia's Sergey Kirdyapkin shows off his gold medal for the Men's 50km race walk at the London 2012 Olympic Games.
Stanislav Krasilnikov/TASS
The Court of Arbitration for Sport has extended the retrospective period of annulment for the results of race walkers Sergei Kirdyapkin and Olga Kaniskina, stripping them of their Olympic, world and European titles.
Russian race walkers Olga Kaniskina and Sergey Kirdyapkin have had their 2012 Olympic titles taken away from them in connection with positive tests for doping.
The decision was taken on March 24 by the Court of Arbitration for Sport in Lausanne, Switzerland.
The athletes were disqualified by the Russian Anti-Doping Agency (RUSADA) for doping on January 20 as a result of an investigation initiated in December 2012 that was based on data from the International Association of Athletics Federations (IAAF) in relation to five Russian race walkers.
RUSADA disqualified the athletes for three years and two months whilst also annulling the results from certain points in their careers.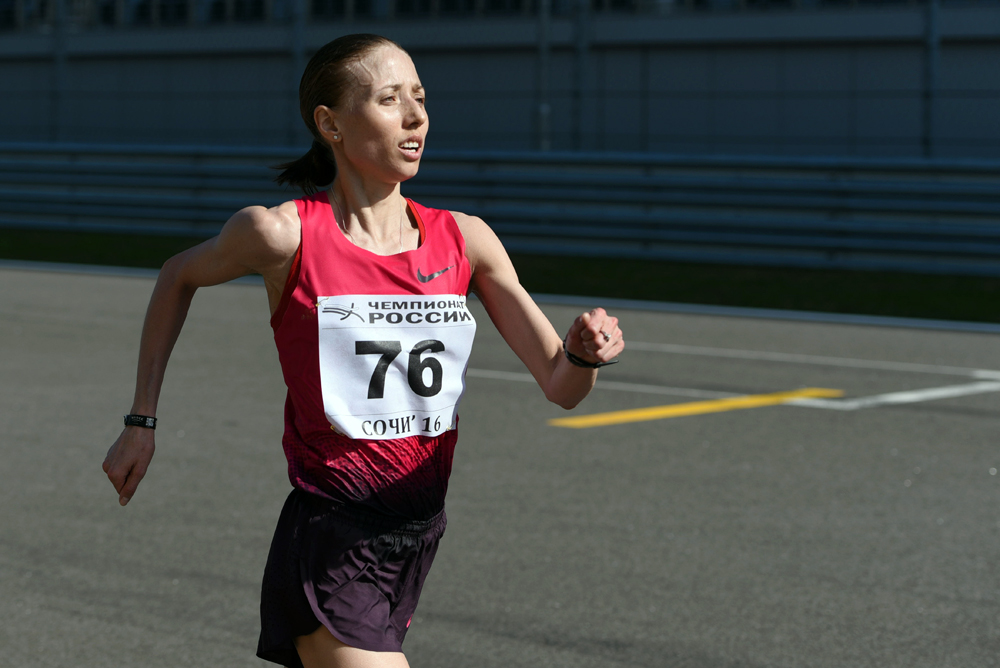 Olga Kaniskina. Source: Nina Zotina/RIA Novosti
However, at the same time, the results of the athletes at some major competitions, including the World and European Championships as well as the 2012 London Olympics, were upheld.
Kirdyapkin won the 50 km event at London 2012 whilst Kaniskina came second in the 20 km event.
However, in March 2015, the IAAF questioned the selective cancelation of the results of the athletes and appealed to the Lausanne court.
As a result, the court has decided to annul all Kirdyapkin's results from August 20, 2009 up to and including October 15, 2012, whilst annulling Kaniskina's results from August 15, 2009 up to and including October 15, 2012.
The decision means the athletes have been stripped of their medals from the 2012 Olympics in London, held from July 27 to August 12, 2012.
In addition to this, Kirdyapkin has lost his gold medal from the 2009 World Championships in Berlin and Kaniskina has lost the two World Championship gold medals she won in Berlin 2009 and Daegu (South Korea) in 2011, as well as her gold medal from the 2010 European Championships in Barcelona.
In addition to Kirdyapkin and Kaniskina, two 2011 World Championship gold medalists, runner Yulia Zaripova and race walker Sergey Bakulin, have also been sanctioned by the Court of Arbitration for Sport.
Russian officials have commented on the decision by the Lausanne court with reservation. The Minister for Sport, Vitaly Mutko, called the case of the disqualification of athletes a "closed history."
The former head of the All-Russia Athletic Federation, Valentin Balakhchev, said that the outcome was expected.
"We could not expect a miracle, but I know that the verdict was carried out correctly," he said in an interview with the TASS news agency.
All rights reserved by Rossiyskaya Gazeta.