Doping: Russian athletes may escape bans over meldonium use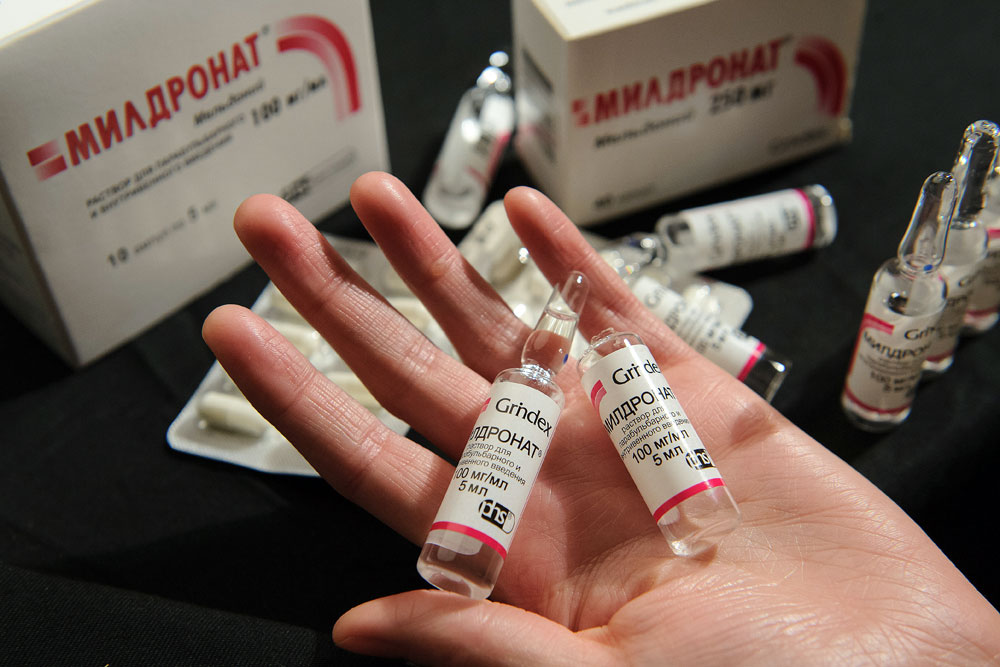 Meldonium was added to the World Anti-Doping Agency's banned list on January 1, 2016.
Donat Sorokin / TASS
The World Anti-Doping Agency has announced that the presence in athletes' bodies of the banned substance meldonium at a concentration of one microgram per milliliter before March 1, 2016 is acceptable.
According to the TASS news agency, Russian speed skaters Pavel Kulizhnikov and Ekaterina Konstantinova and short-track speed skater Semion Elistratov, who are suspected of doping, may be amnestied by the World Anti-Doping Agency (WADA) and therefore avoid punishment.
The announcement was made by head of the Russian Speed-Skater Union Alexei Kravtsov, who stated that the concentration of the banned substance meldonium in the athletes' doping samples was significantly less than the acceptable amount of one microgram that WADA made public on April 13.
According to R-Sport, the amnesty may also include four-time swimming world champion Yulia Yefimova and volleyball player Alexander Markin: The amount of meldonium in their doping samples is less than the threshold level. Russian track and field athletes also have all the chances of being justified, said runner Andrei Mendzhulin.
According to President of the Russian Tennis Federation Shamil Tarpischev, tennis star Maria Sharapova, who tested positive for meldonium after the 2016 Australian Open may also be pardoned, but the final decision will be made by the International Tennis Federation.
"The procedure is going well and I believe that we will win. We hope that Maria Sharapova will participate in the Olympics," Tarpischev told RIA Novosti.
On April 13 WADA published information from a provisional study of meldonium, which has been banned since Jan. 1, 2016. The study concluded that the presence of less than one microgram per milliliter of meldonium in an athlete's doping sample made before March 1, 2016 is acceptable. WADA considers this concentration a non-intentional use of the drug.
TASS reports that doping samples from 158 athletes from 15 countries have proved positive for meldonium. At least 31 Russian athletes are suspected of using the banned substance.
Subscribe to get the hand picked best stories every week
All rights reserved by Rossiyskaya Gazeta.