Moscow youth celebrates Day of Football and Friendship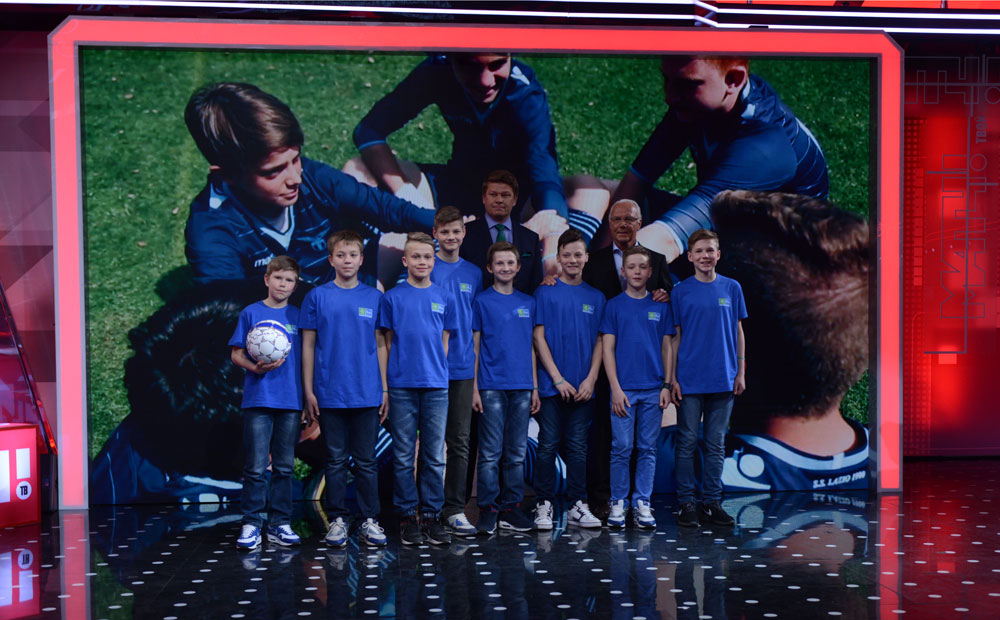 The FC Zenit St. Petersburg children's team.
Press photo
Legendary German football player Franz Beckenbauer joined the celebrations in Moscow, which were organized as part of the Gazprom for Children initiative.
On April 25, 2016, known as the International Day of Football and Friendship, Moscow hosted several festivities for young footballers including tournaments, meetings with star players and special televised programming. The event was part of the International Children's Football for Friendship (F4F) program organized by Gazprom.
Young people from throughout Moscow met with the FC Zenit St. Petersburg children's team, who came to Russia's capital as special guests. The squad from St. Petersburg will represent Russia at the end of May in Milan at the Fourth International Children's F4F Forum and Tournament. This final stage of the program will bring together 12-14-year-old players from the youth academies of top football clubs from around the world.
All events started with the exchange of friendship bracelets, the symbols of program, which signify tolerance, equality and a healthy lifestyle.
"My friends and I are wearing the friendship bracelets, as we share the values of these bracelets," said Yaroslav Mikhailov, a young F4F 2016 participant from FC Zenit. "The [values] are equality, friendship and peace. We want all people around the globe to join us in our belief that we can make our world better by being tolerant and open to everyone."
Legendary German footballer Franz Beckenbauer, the ambassador of the program, also joined the event in Moscow.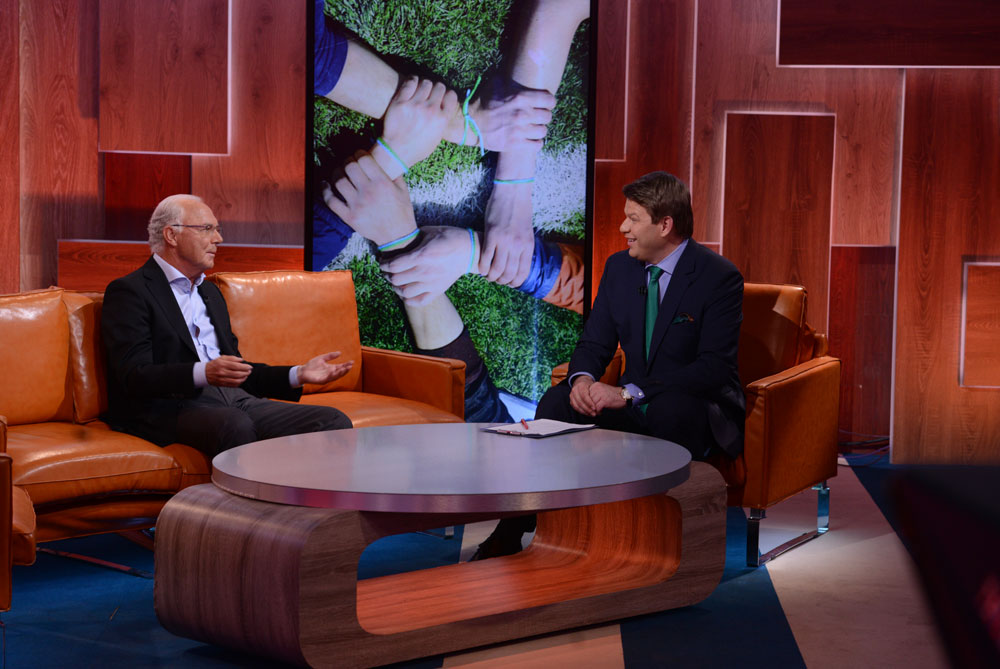 Franz Beckenbauer in TV studio in Moscow. Source: Press photo
"This day is uniting people irrespective of age, gender, nationality and physical health," said Beckenbauer. "On this day we see musicians and journalists, children and adults, boys and girls, athletes and people with special needs sharing the same field and the same values that the Football for Friendship program is promoting."
The Day of Football and Friendship is celebrated on April 25 in 32 countries in Africa, Asia, Europe and South America. The Football for Friendship program has been held since 2013 and is aimed at fostering tolerance and respect towards different cultures and ethnicities among children from around the world.
All rights reserved by Rossiyskaya Gazeta.