Living on the edge: 4 of Russia's most extreme sports daredevils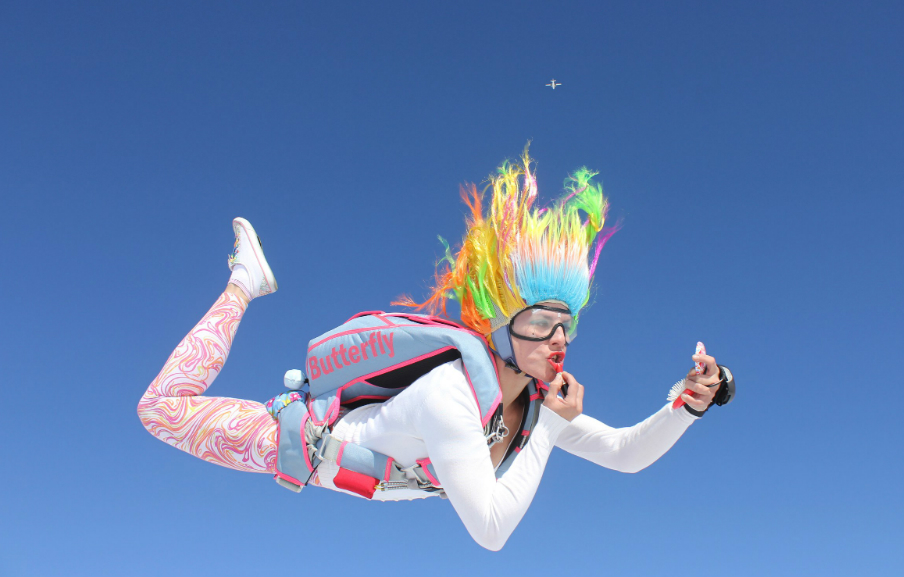 Diving deep underwater without scuba gear, flipping on the edge of a skyscraper or wingsuit jumping into the mouth of a volcano? Decide for yourself which of these is Russia's coolest.
Alexei Molchanov – life as an underwater odyssey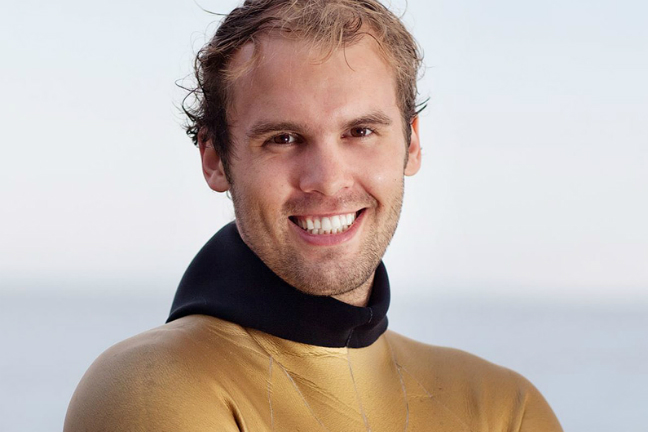 Alexey Molchanov. Source: Vladimir Surkov
Freediver Alexei Molchanov must have been asked many times whether he has gills instead of lungs in his chest, otherwise what this athlete does defies rational thinking. Molchanov has managed to dive to a depth of 420 ft (128 meters) in just flippers and no scuba gear – the result was a world record.
Freediving is a very dangerous sport: at great depths an athletes lungs are compressed to four times smaller than their usual size, which can cause internal bleeding, whilst there are also frequent cases of loss of consciousness.
Molchanov's own mother Natalia, a multiple record holder, Russian champion and described as "possibly the world's best freediver," died in summer 2015 after mysteriously vanishing underwater during a routine dive.
Source: YouTube
However, whereas the freedivers of the past (sea hunters and pearl divers) set out on their underwater adventure without special training, modern freedivers carefully think through every detail. The secret of Molchanov's success is his attention to economizing on oxygen.
"You reach a similar state to meditation in order to be in total control under water. This is good because it allows for reduced metabolism, relaxation and reduced stress levels," Molchanov said in an interview with sports.ru.
However, you can only remain under water for so long in this power-saving mode. The world record for holding one's breath underwater is 11 minutes 35 seconds.
Oleg Sherstyachenko – flipping on the roof
24-year-old Oleg Sherstyachenko is one of those who says that he has overcome the boundaries of the impossible. A parkour runner with 10 years' experience, he uploads videos of his blood-chilling stunts on the edge of skyscrapers to Instagram and YouTube. These include: flipping over the precipice, pull-ups with one hand and a dizzying selfie under the clouds. Those of a faint-hearted disposition feel nervous just watching.
Sherstyachenko first started doing parkour at the age of 14 after being inspired by the movie Yamakasi, and now it is his work and business: He has organized a show called Bankai Organization, in which he acts as a soloist and stunt coordinator.
Source: YouTube
"Oleg is really unique. Are there other people who feel so comfortable at such heights in the world? Probably not," said the Russian director of the show, Ivan Korchemkin, in an interview with the Komsomolskaya Pravda tabloid.
Valery Rozov – the 'Russian Batman'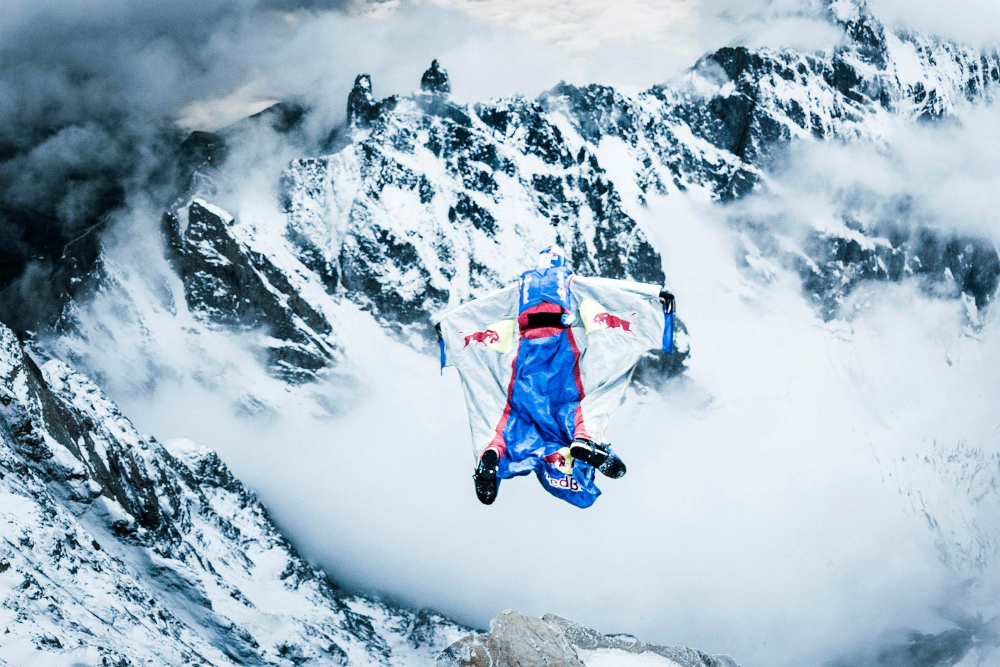 Valery Rozov
If you are at least a little interested in extreme sports, then you will have heard of Valery Rozov, the 51-year-old Russian climber and parachutist – a living legend of extreme mountaineering. He has the record for the world's highest ever BASE jump, achieved in 2013 when he jumped from an altitude of 23,680 ft (7,220 meters) from the north face of Mount Everest in the Himalayas.
However, the status of legend has given him not only records but sporting longevity and tirelessness in search of new adventures. Having conquered all the highest peaks on all continents of the Earth in climbing, Rozov took to the air. His most impressive jumps have the ones he did from the African volcano Mt. Kilimanjaro in 2015 and Ulvetanna Peak in Antarctica in 2010.
Source: YouTube
Rozov has even done it in the form of a superhero. In 2009, dressed in a wingsuit, he leaped into the mouth of the active Mutnovsky volcano in Kamchatka, landing in the 200-meter funnel between the active crater zones.
Galina Boikova: vodka, balalaika, parasailing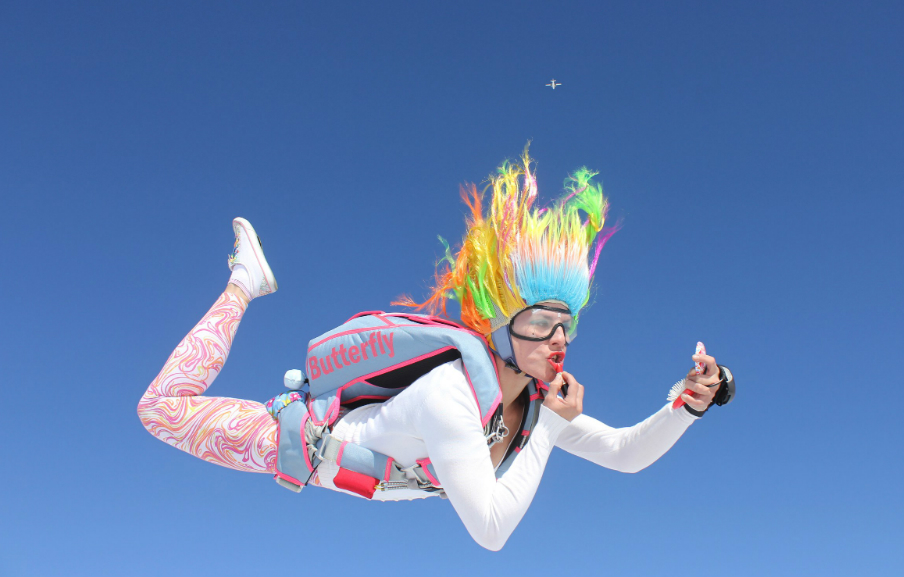 Galina Boikova
"Outrageous" is not an everyday epithet to describe a parachutist, but to otherwise describe the Russian athlete Galina Boikova is impossible. In the summer of 2015 she shocked an audience at the airport in the town of Gryazi (310 miles south of Moscow) by performing a parachute jump completely naked. Boikova did this in order to draw public attention to skydiving, as it does not get enough funding from the state.
The sportswoman continued her unique performances in the winter. In December 2015 she jumped from the roof of a 150-ft-high elevator in Voronezh (325 miles south of Moscow) in a fur hat and boots, waving a bottle of vodka and a balalaika and, on Feb. 23, (Defender of the Fatherland Day) she leapt from a balloon in a Second World War soldier's uniform.
Source: YouTube
All rights reserved by Rossiyskaya Gazeta.