F1 manager: Kvyat unlikely to return to Red Bull after failure in Russia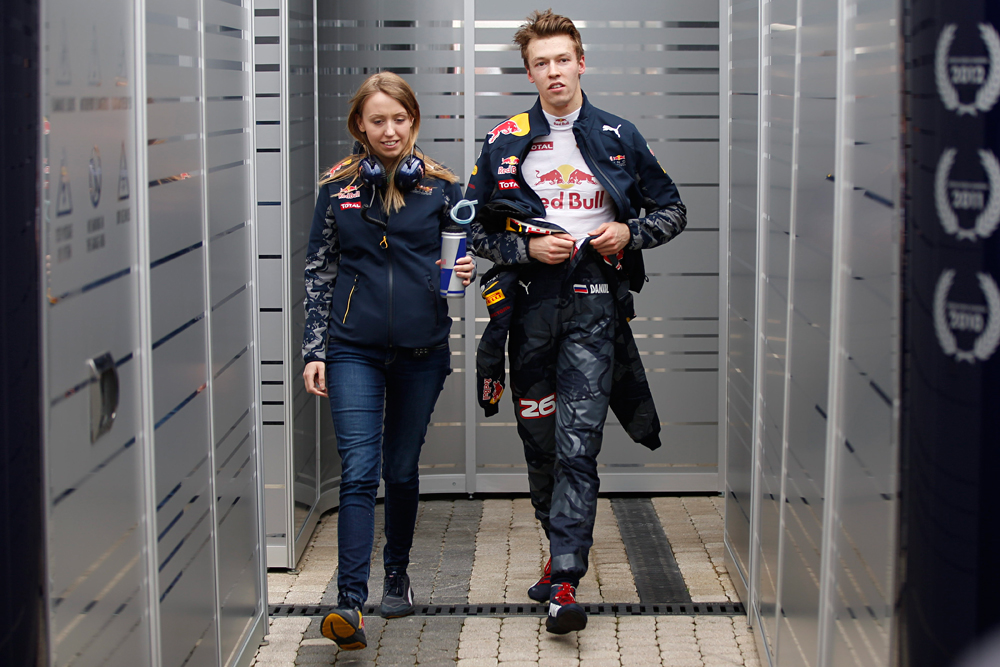 Red Bull driver Daniil Kvyat of Russia walks in the pit during the first free practice at the 'Sochi Autodrom' Formula One circuit , in Sochi, April 29, 2016.
AP
Austrian F1 team Red Bull has replaced Russian driver Daniil Kvyat with 18-year-old Max Verstappen following a disastrous Russian Grand Prix in which Kvyat crashed into former world champion Sebastian Vettel twice.
A Russian Formula 1 manager has said that driver Daniil Kvyat has seen his chances of becoming Red Bull's leading driverall but vanish in the wake of a catastrophic Russian Grand Prix for the young racer that resulted in the team dropping him.
"I cannot say if it is a punishment or not, but the team was very unhappy with what happened ... at the Russian Grand Prix," Oxana Kosachenko was quoted by the Russian news agency TASS as saying.
Kosachenko, who formerly managed Russian driver Vitaly Petrov, also stressed that the Red Bull has another young driver on the way – Carlos Sainz, whose candidacy may prove to be more attractive in the future than that of Kvyat.
On May 5, Red Bull Racing's official website reported that 21-year old Kvyat had been demoted to Red Bull's farm team, Toro Rosso, to be replaced by Dutch driver Max Verstappen.
The rumors about possible problems for Kvyat emerged immediately after the Russian Grand Prix, which was held in the Black Sea resort of Sochi on May 1.
Kvyatran into German Sebastian Vettel's Ferrari car twice on the first lap, forcing the four-time world champion to retire from the race.
The collision also affected Kvyat's Red Bull team-mate, Australian Daniel Ricciardo, who failed to score points in the race as a result.
The Russian himself was punished with a 10-second stop-go penalty and finished 15th.
According to Kosachenko, the transfer to Toro Rosso will help Kvyat lighten his emotional load.
"The things that Kvyat does may be caused by psychological and other pressures... The situation in Toro Rosso is less tense, and he will be more comfortable there," she said.
Subscribe to get the hand picked best stories every week
All rights reserved by Rossiyskaya Gazeta.