3 things that can give Russian athletes a headache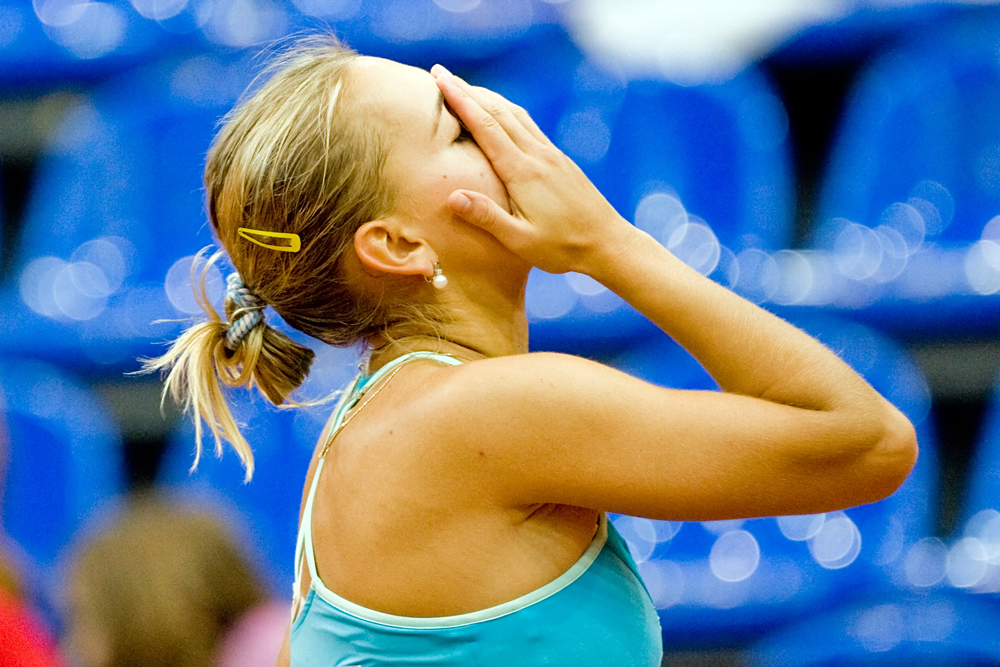 While there are benefits to being famous, there's also a downside.
Anton Denisov/RIA Novosti
The joy of victory, the public's adoration and decent money make up just one side of a professional athlete's life. In Russia there are many nuances that can unnerve even the most talented athlete, even if their career remains intact.
1. The medal plan for the major competitions
The heightened, at times nervous attention, towards the medal scoreboard at large competitions is perhaps the most noticeable thing in Russian sport. Such an approach in many aspects was inherited from the USSR, where sport was considered an arena in which political and ideological systems could demonstrate their superiority. Soviet athletes had one objective: to be victorious in the medal count and this is how it was at the 1956 Melbourne Olympics, the 1960 Rome Olympics, in 1972 in Munich, 1976 in Montreal and 1988 in Seoul.
The idea of competing against the West is just as popular in today's Russia. Before each competition the heads of the various sports federations compile a medal plan and submit it to the Ministry of Sport. Then they watch the workings of fate.
These officials' futures can depend on the implementation of the medal plan. For example, after Russia's unsuccessful performance in the 2010 Vancouver Olympics six federation presidents were immediately dismissed.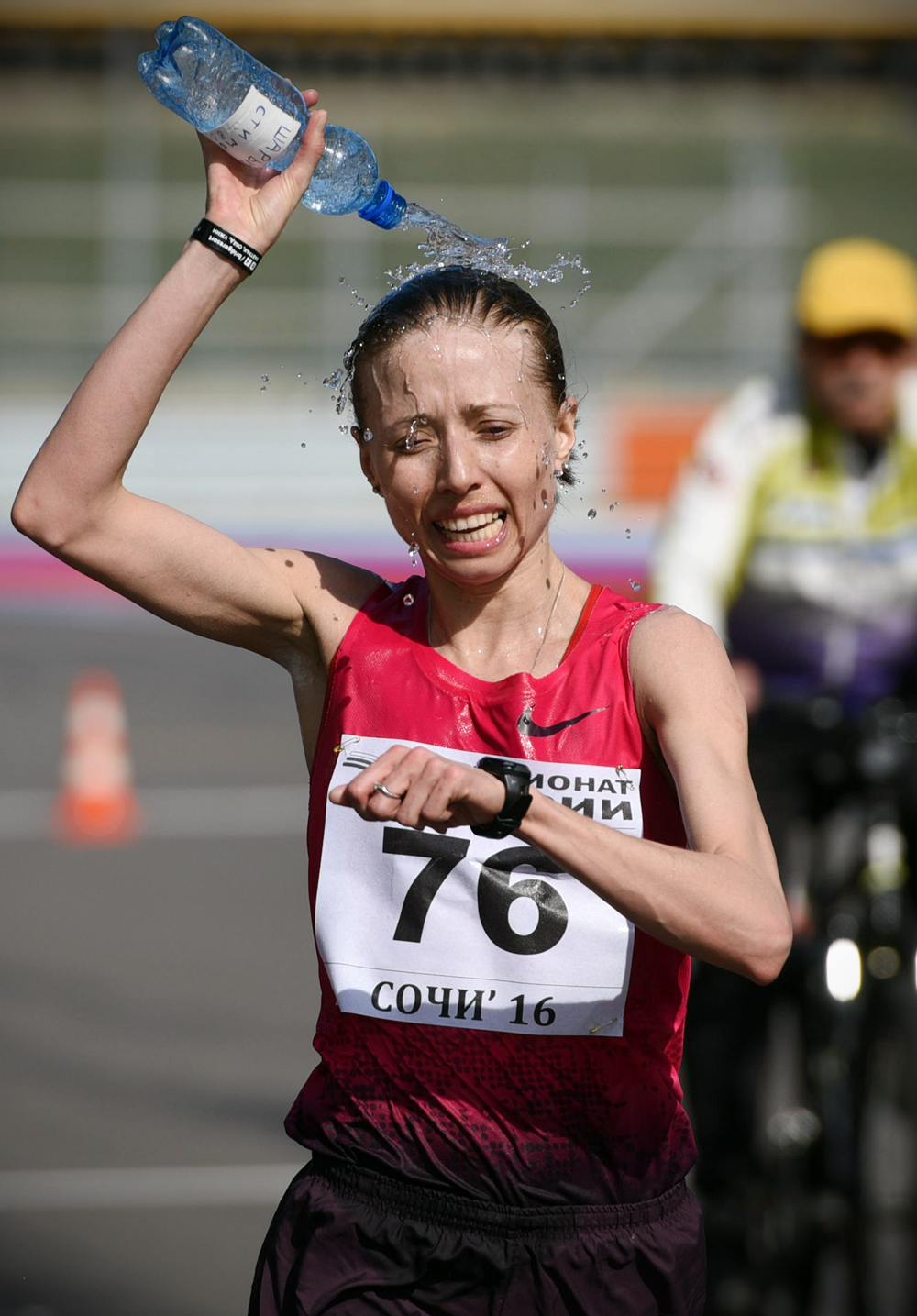 Olga Kaniskina during a Russian racewalking championship at a Formula One track at the Sochi Olympic park in a first run following her disqualification for the violation of antidoping regulations. Source: RIA Novosti
This situation puts additional psychological responsibility on the athletes and coaches. And not everyone perceives it correctly. For example, the racewalking tradition in Mordovia (a Russian republic about 400 miles from Moscow) often brought Russia several gold medals in each summer Olympics. The best racewalkers in the country would flock to coach Viktor Chegin, whose training methods were legendary. In 2012 it was a shock for many to hear about the disqualification of several of Chegin's students for doping. Many Olympic champions were forced to abandon their athletic careers and the coach himself was disqualified for life.
The recent doping scandals may indeed be related to the pressure of the medal plan according to an anonymous Russian trainer who has worked for a long time in Finland.
"Many dishonest coaches offer their protégés doping [in order to fulfill the medal plan]," the anonymous trainer said. "This is a part of the system that must be eradicated."
2. Harsh training methods
Most Russian trainers do not take an individual approach to their protégés and adhere to strict "survival of the fittest" principles. As a result, many potential athletes are filtered out in their younger years.
Anastasiya Kuzmina (Slovakia) before the women's biathlon pursuit race at the XXII Olympic Winter Games in Sochi. Source: RIA Novosti
But many of these athletes later prove their worth outside of their homeland by performing under a different flag. The most vivid examples are biathlon Olympic champions Daria Domracheva (Belorussia) and Anastasia Kuzmina (Slovakia), as well as snowboarding champion Yuri Podladchikov (Switzerland) from the 2014 Sochi Games.
"In Russia I wouldn't have been able to obtain an Olympic medal, especially a gold one," Kuzmina told the sport site sports.ru. "My child, my family, basically ended my career. I felt no support from my coaches."
Sergei Ivanov, the head of the Presidential Administration, who is a big basketball and ice hockey fan, also believes that the problem lies in weak coaches.
"We do not prepare the trainers properly and the situation must be changed," Ivanov told RBTH. "But we can't always invite foreigners either."
3. Fans do not forgive mistakes
Fans who today carry you in their arms can stab you in the back tomorrow. An example is the story of Andrei Arshavin. Once one of Russia's best players, he led the country to its first continental medal in history when St. Petersburg's Zenit won the UEFA Cup in 2008. He also demonstrated incredible mastery when he played for London's Arsenal. Arshavin was adored by an army of millions of Russian fans.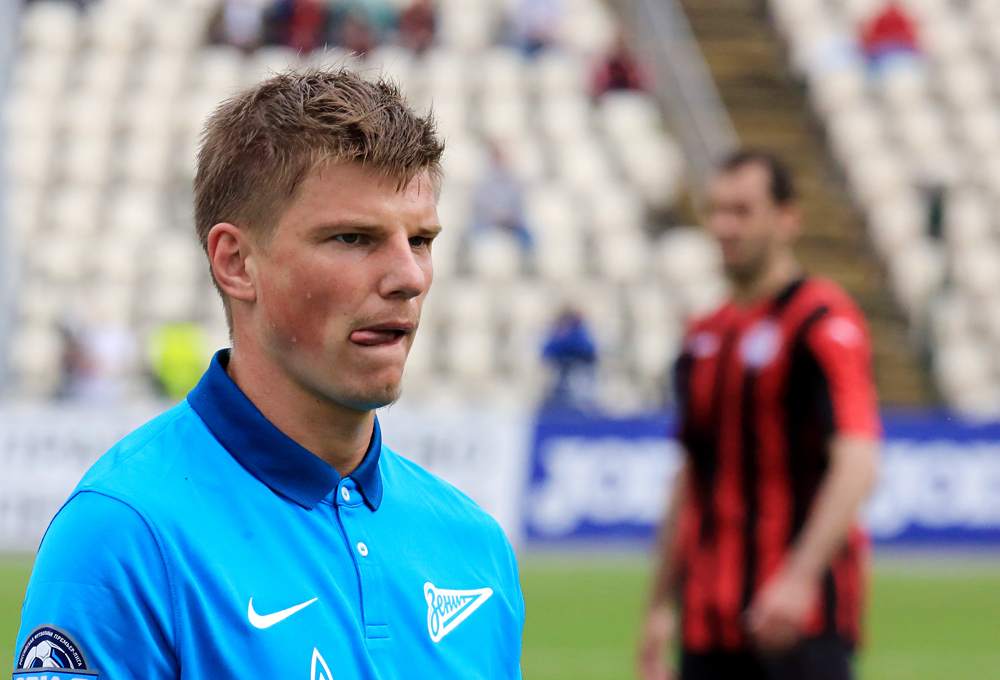 Andrey Arshavin during the Russian Premier Football League championship's 29th round match, 2015. Source: RIA Novosti
However, everything changed after the disaster at the UEFA Euro 2012. The fans were outraged with Arshavin's comments following Russia's loss to Greece: "The fact that the Russian national team did not meet your expectations is your problem."
These words made the footballer an outcast. Each time he touched the ball, fans would hiss. In order to avoid excessive pressure on the national team, coach Fabio Capello omitted the player from the team's roster and Arshavin's career to rapidly decline.
"It even happened that fans would throw rocks at my windshield, saying that I'm greedy," explained a Russian footballer that wished to remain anonymous. "In Russia footballers make a lot of money, but they don't steal it. Not all fans understand this."
All rights reserved by Rossiyskaya Gazeta.