Sochi hosts its first snow volleyball tournament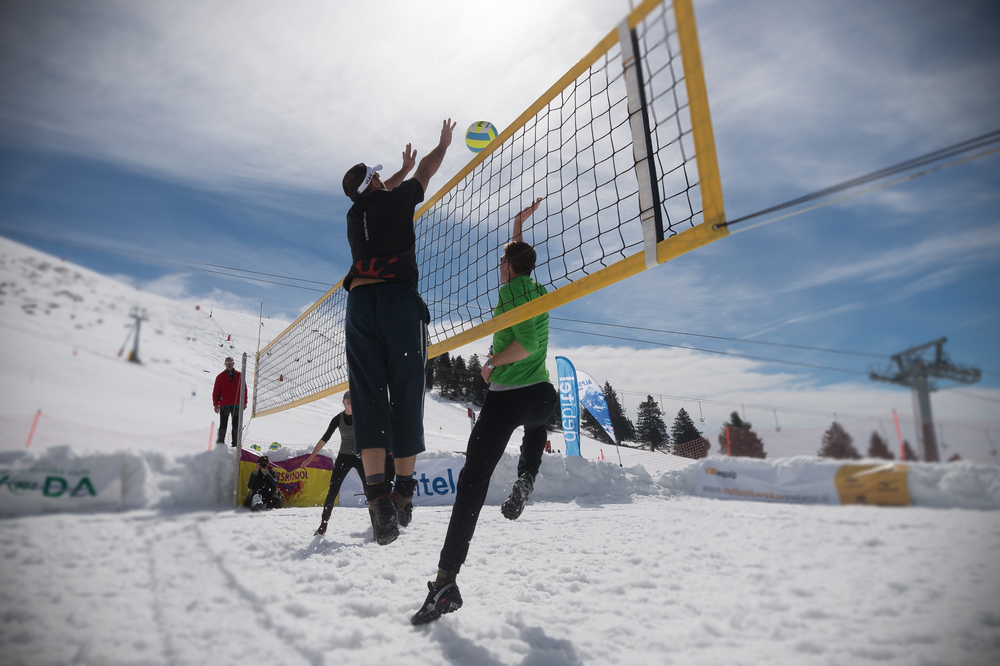 Players of volleyball in the snow.
Shutterstock/Legion Media
Russia's Rosa Khutor ski resort has hosted one of the world's first snow volleyball competitions, with beach volleyball teams competing at an altitude of 2,320 meters.
The ski resort of Rosa Khutor (2,320 m above sea level) above the Russian Black Sea resort of Sochi has become one of the first places in the world to hold a snow volleyball competition.
The mini-tournament, held on May 4, was timed to coincide with the Sochi Open beach volleyball tournament, held in the Black Sea city from May 2-8.
In 2016, snow volleyball was officially recognized by the European Volleyball Confederation (CEV), and the tournament in Sochi has become one of the first official competitions for the new sport.
The climatic conditions in the capital of the 2014 Winter Olympics allow sunbathing by the sea and skiing in the mountains in May. However, Sochi's debut snow volleyball matches were accompanied by a heavy snowfall.
The Russian national team won the men's division, defeating its rival from Qatar 15:10. The French proved the strongest among the women, defeating the Russian team by the same scoreline.
The rules of snow volleyball are identical to those of beach volleyball, the only difference being the surface. Athletes need to wear thermal underwear and special footwear.
All rights reserved by Rossiyskaya Gazeta.