Olympic doping scandal: Whistleblower Rodchenkov may face court in Russia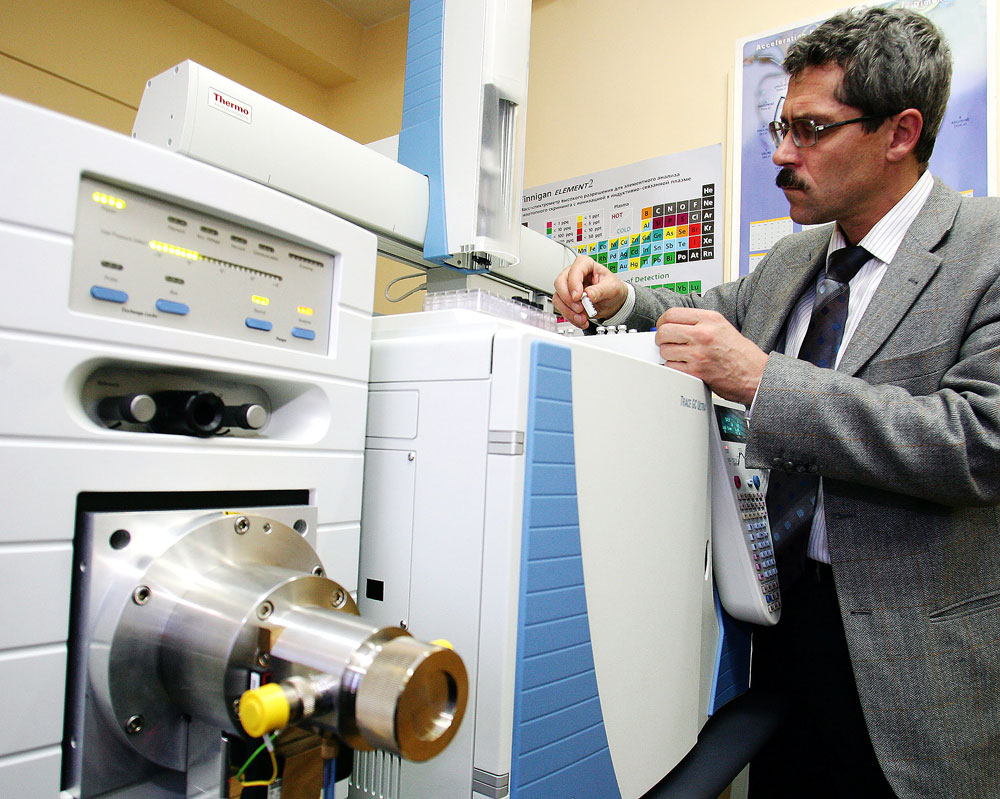 Grigory Rodchenkov, ex-director of the Moscow Anti-Doping Laboratory.
Vitaly Belousov / TASS
Grigory Rodchenkov's exposure of Russian Olympic champions' use of doping contains many unsubstantiated accusations and few facts, say Russian officials and experts.
Criminal proceedings may be launched against former head of the Moscow Anti-Doping Laboratory Grigory Rodchenkov, the man who revealed to The New York Times how he had supplied 15 Russian Sochi Olympic champions with doping.
The announcement was made by Russian State Duma Deputy Dmitry Svintsev.
"It is a great pity that until now our legislation has not considered criminal responsibility for using doping. If this is what he did, then this is what he should be tried for," Svintsev told R-Sport.
In The New York Times interview Rodchenkov said that he had created a steroid cocktail for the athletes that was mixed with alcohol in order to be absorbed by the blood faster.
In his words, during the Games he and his colleagues replaced the Russian athletes' urine analyses with "clean" ones prepared earlier, passing the flasks with the liquid through a hole in the laboratory's wall that was covered with a cupboard. The Russian special services also participated in the operation.
Personal reasons
Among the athletes that Rodchenkov mentions are Russian sports stars, including bobsledder Alexander Zubkov and skier Alexander Leghkov. Both told the Russian mass media that the accusations are slanderous.
In turn, Russian Sports Minister Vitaly Mutko said that he believes the athletes and described Rodchenkov's revelations as personal resentment.
"These conclusions belong to a person who was himself accused. An offended person can say anything," said Mutko.
Sports lawyer Valery Fedoreyev also sees personal reasons behind the revelations.
"Creating lots of resonance around his name would help him obtain a residency permit in the U.S. He risks his reputation if his words are not confirmed, but he is consciously taking the risk," said Fedoreyev.
Too bold to be true
Fedoreyev believes that the scandalous information divulged by Rodchenkov will likely become a subject of new investigations by WADA in relation to Russia. But for now, in Fedoreyev's view, the information is unsubstantiated.
"I don't see any facts. During the Olympics in Sochi the Olympic Committee purposely increased controls over the Russian samples, also for political reasons. Foreign specialists were involved in analyzing the samples. They could enter all the premises without exception. It would have been extremely difficult for Rodchenkov and his collaborators to carry out such a serious operation," explained Fedoreyev.
Who is Rodchenkov?
Fifty-seven-year-old Rodchenkov gradated from the Chemistry Faculty of Moscow State University in 1982. He has worked in the anti-doping field since 1985. In 2006 he became head of the Moscow Anti-Doping Laboratory.
Rodchenkov first attracted public attention in 2013 when his sister was found guilty of selling poisonous substances and received a one and a half-year probation term.
In November 2015 his name was included in the WADA investigation into the use of doping by Russian track and field athletes. Rodchenkov was accused of doping machinations. As a result the government fired him from his post and a couple of months later he left the country and moved to Los Angeles.
Subscribe to get the hand picked best stories every week
All rights reserved by Rossiyskaya Gazeta.