Fedor Emelianenko to join Ultimate Fighting Championship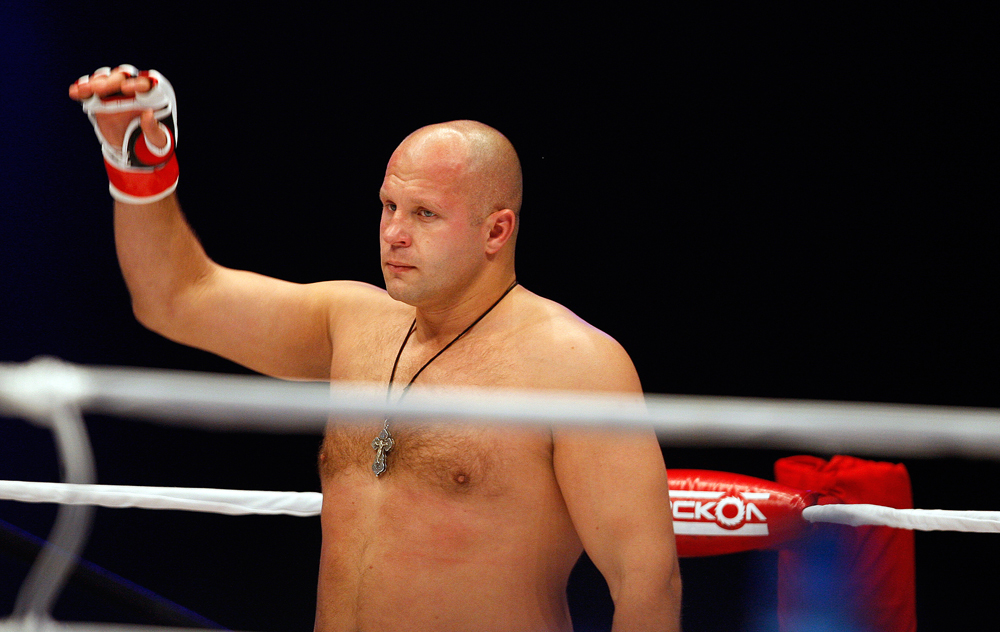 Fedor Emelianenko greets spectators before the last fight in his career against Brazilian Pedro Rizzo in the M-1 Global "White Nights" tournament in St. Petersburg.
Vadim Zhernov / RIA Novosti
The 39-year-old Russian mixed martial arts fighter has announced that after a break that he is now ready for new challenges.
Russian mixed martial arts fighter Fedor Emelianenko has revealed that he intends to continue his career with Ultimate Fighting Championship (UFC), an American mixed martial arts promotion company.
"UFC and I still haven't reached an agreement that would suit both sides. But we are getting there," the TASS news agency cites the 39-year-old as saying.
Last year Emelianenko returned to fighting after a three-year break.
On Dec. 31 he entered the ring in the city of Saitama, in Japan, and defeated Singh Jaideep from India by technical knockout.
His next fight is scheduled for June 17 in St. Petersburg, where he will face the Brazilian Fabio Maldonado.
Emelianenko is currently preparing for the upcoming fight at a remote base. The fighter is content with his physical form after returning to the ring.
"I will concentrate more on the opponents. I am very happy with my physical condition, with my speed and endurance," he said.
During his career break Emelianenko started doing administrative work. But now, as he says, sport has returned to being a priority for him.
"When I left in 2012 I was feeling the injuries. I healed them and then I received an offer from Vladimir Putin to work in the Sports Ministry. I did everything I could as the minister's advisor. I relaxed and then felt the desire to return to the ring," Lenta.ru quotes Emelianenko as saying.
Despite the new matches, Emelianenko will remain President of the Mixed Martial Arts Union of Russia, where he will continue his work on developing the sport in the country. He is also busy promoting fighters from his own FedorTeam.
Subscribe to get the hand picked best stories every week
All rights reserved by Rossiyskaya Gazeta.