Yelena Isinbayeva of Russia competes in the women's pole vault final during the IAAF World Athletics Championships at the Luzhniki stadium in Moscow, August 13, 2013.
Reuters
On June 17, the International Association of Athletics Federations (IAAF) Council ruled to uphold the disqualification of the Russian national team first imposed in November 2015 over doping violations.
Russian track and field athletes, including those who have never been suspected of using performance-boosting drugs, have been banned from taking part in international competitions for nearly eight months. Now they will not be able to compete in the Rio Olympics, which start on August 5, either. At least not under the Russian flag.
'Clean' athletes will be able to take part in the Rio Games under the Olympic flag, IAAF president Sebastian Coe has said. He himself made use of this right in 1980 during the Moscow Olympics when the UK, together with many other Western countries, boycotted the Games after the Soviet Union invaded Afghanistan.
1. Yelena Isinbayeva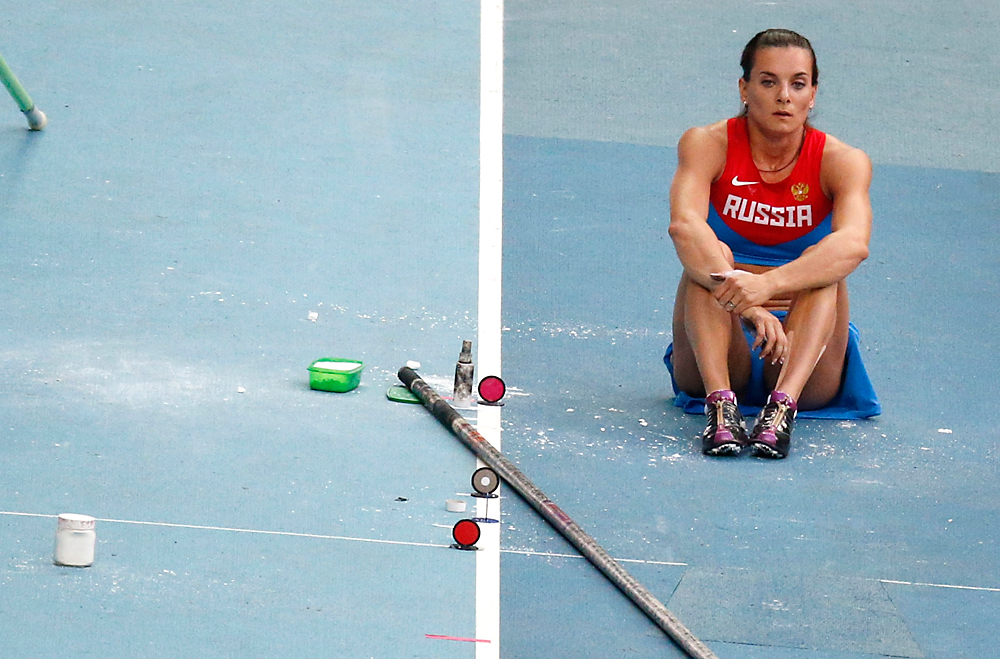 Yelena Isinbayeva waits for her turn at the women's pole vault qualifying round during the IAAF World Athletics Championships at the Luzhniki stadium in Moscow, August 11, 2013. Source: Reuters
Not all athletes consider competing under the Olympic flag an acceptable option. Two-time Olympic gold medalist with 28 world records under her belt, renowned Russian pole vaulter Yelena Isinbayeva, resumed her sporting career after giving birth specifically in order to take part in the Rio Olympics. Now, her last ever competition will be the Russian national championship that will be held in July.
"I am not considering any other options for competing in the Olympics other than as part of the national team," Isinbayeva told RBTH in December last year. Since then her position has not changed. Isinbayeva has recently published an open letter in the New York Times arguing clean athletes should not be blamed for faults in the system or those individuals who cheat.
2. Sergey Shubenkov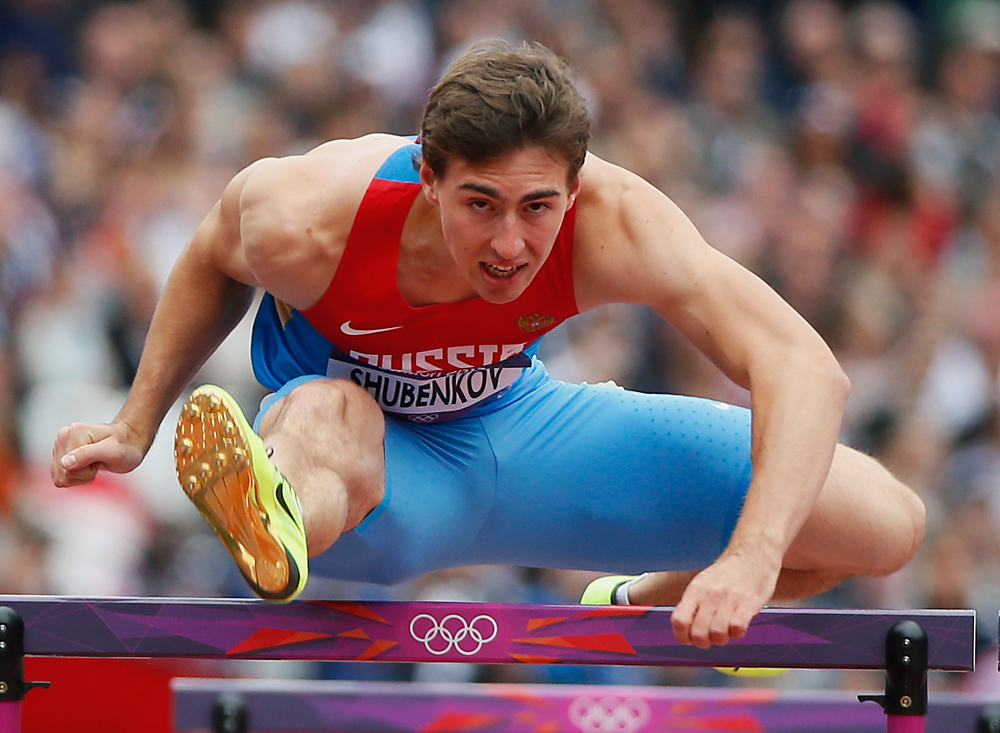 Sergey Shubenkov clears a hurdle on his way to place first in his men's 110m hurdles round 1 heat at the London 2012 Olympic Games, August 7, 2012. Source: Reuters
Sergey Shubenkov became a sensation at the 2015 World Championship in Beijing, winning gold in the 110 meters hurdles, a discipline which Soviet and Russian athletes have traditionally found rather challenging. The IAAF ban hits the athlete at the peak of his sporting career. Even in domestic competitions this season, Shubenkov has been showing a better time (13.24 seconds) than the season's world leader, Cuba's Orlando Ortega.
Back at the start of his career, Sergey quit from team events in order to take personal responsibility for his own results. However, by a wicked twist of fate, his future sporting career is now being decided by other people.
3. Maria Kuchina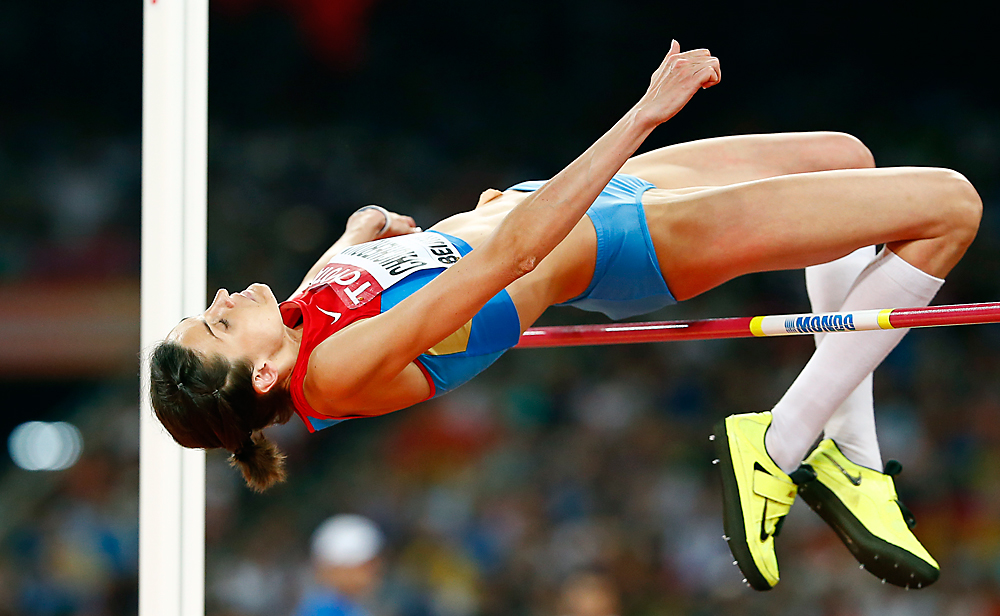 Maria Kuchina competes during the women's High Jump final of the Beijing 2015 IAAF World Championships at the National Stadium, August 29, 2015. Source: EPA
Like Shubenkov, Maria Kuchina is the world's leader in her discipline, the high jump. There was every reason to expect that in Rio she could repeat her 2015 World Championship triumph, where she beat two former champions, Croatia's Blanka Vlasic and a fellow Russian, Anna Chicherova.
Maria is training at a remote base in southern Russia, not far from her native town of Prokhladny. Kuchina has never been suspected of any doping violations, although in recent months Russian athletes have been subjected to particularly rigorous control.
"Guests from WADA visit me once a month. Once they came into the gym right in the middle of a training session. They even visited me at home. At six in the morning, the bell rang: 'I am a WADA officer. I am here to see Kuchina.' I am not bothered by any of it. I am ready to see them every day, if need be," Maria said in an interview with Match TV channel.
4. Darya Klishina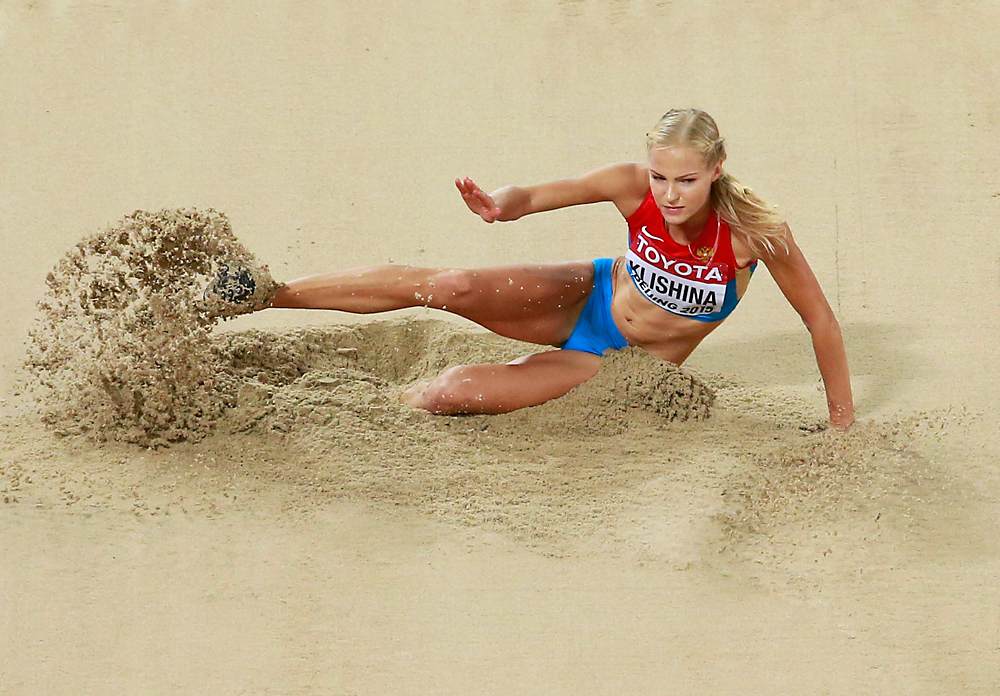 Darya Klishina competes in the women's long jump final during the 15th IAAF World Championships at the National Stadium in Beijing, August 28, 2015. Source: Reuters
Darya Klishina is one of the most recognizable Russian athletes. The blonde long jumper, who at the start of her career was seen as one of Russia's track and field rising stars, is always in the limelight, attracting paparazzi attention whether on the tracks or at social events.
At the last world championship the athlete, who is represented by leading sports agency IMG, exhbited rather poor results, ending in the 10th place. This season, Darya has been complaining of a lack of practice at international competitions as the IAAF ban allows Russian athletes to compete only at domestic events.
Darya insists that each athlete should be considered individually. "Because everybody is being brought down to one common denominator some clean athletes are even thinking of ending their careers. It is wrong. Each athlete decides for themselves how they are preparing for competitions. And everybody, including those athletes who have spotless reputation, should not suffer because of somebody who has crossed the line," Klishina said in an interview with sports.ru.
Subscribe to get the hand picked best stories every week
All rights reserved by Rossiyskaya Gazeta.