Russia to introduce visa-free regime for World Cup fans with tickets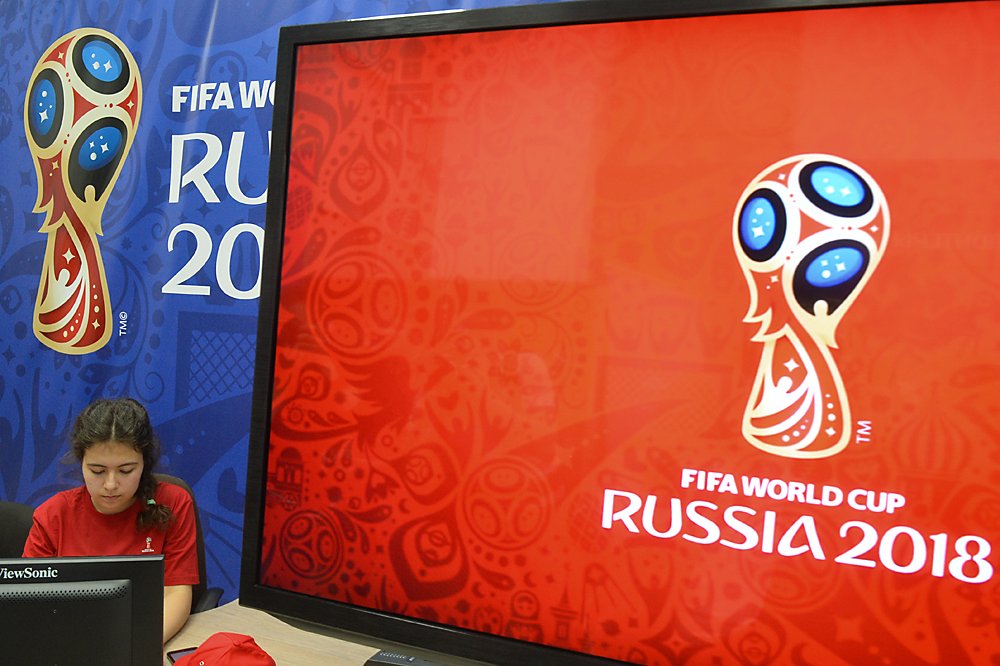 Kazan, Tatarstan. An employee of a volunteer center at the former World University Games / Universiade Village. The center recruits volunteers for the FIFA 2017 Confederations Cup and the 2018 FIFA World Cup events.
Maksim Bogodvid/RIA Novosti
Holders of tickets for any match of the 2018 World Cup are to be allowed entry to Russia without a visa for the duration of the tournament plus 10 days before and after it.
The Russian State Duma (lower house of parliament) has adopted a bill that allows fans with valid tickets for any match in the 2018 World Cup, which Russia is hosting, to enter the country without a visa. The bill still needs to be approved by Russia's upper house of parliament, the Federation Council and be signed by President Vladimir Putin, but these are expected to formalities.
Under the bill, spectators with tickets for matches will be eligible to stay in Russia for over a month – during the World Cup, as well as the 10 days before and after it. To enter the country, they will be able to use a Fan ID, which will be issued by the Ministry of Communications and Mass Media of Russia when tickets are purchased. Russian officials say the system of individual IDs and streamlined formalities at the border will reduce the risk of unrest during the tournament.
Fans with a Fan ID will also be able to make free use of urban and suburban transport in the 11 cities hosting World Cup matches.
The FIFA World Cup takes place June 15 to July 14, 2018.
Subscribe to get the hand picked best stories every week
All rights reserved by Rossiyskaya Gazeta.