Russian weightlifters are not likely to head to Olympics in Rio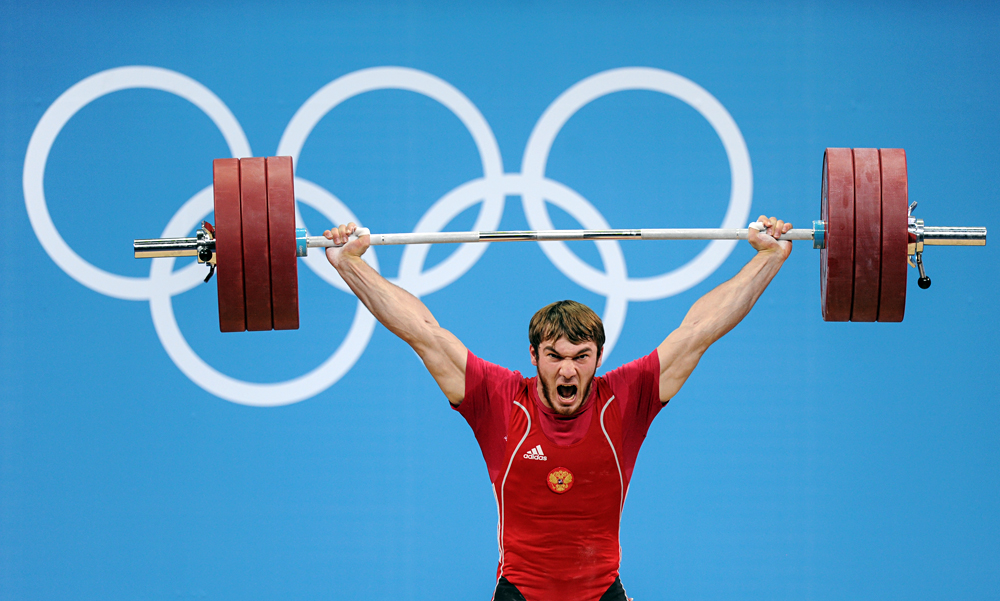 Russia's Apti Aukhadov takes part in the men's weighlifting 85kg competitions at the 30th Summer Olympics in London.
Vladimir Astapkovich/RIA Novosti
Two Russian weightlifters have been accused of doping following a retesting of samples taken at the 2008 and 2012 Olympics. If a positive result is found in a third retested sample, the entire team will be disqualified.
The International Weightlifting Federation (IWF) is prepared to suspend for one year any national federation that fails at least three retests from the 2008 and 2012 Olympics in Beijing and London, the IWF Executive Board said in a statement on June 22, 2016.
The Russian team is very close to being banned for one year by the IWF, which would disqualify them from participation in in the Olympic Games in Rio de Janeiro. The Olympics begin on August 5.
The Russian team already has two confirmed positive doping tests: the "B" (retested) samples of Marina Shainova and Nadezhda Yevstyukhina, silver and bronze medalists at the 2008 Olympics, came back positive for anabolic steroids. The same banned substances were found in the "A" sample of Apti Aukhadov, a silver medalist at the 2012 Olympics. If his "B" sample also tests positive, the Russian weightlifting team will be disqualified.
The Russian Minister of Sport Vitaly Mutko admitted that the likelihood of this scenario is high.
"The IWF operates under the rules, and if a certain number of athletes get caught for doping during the year, then a fine is imposed, the license is revoked and then the federation gets disqualified, like in track and field athletics," Mutko said in an interview with the Russian news agency TASS. "Weightlifting is a sport where a lot of positive doping samples are detected. The Bulgarian team, for example, has been already banned from the 2016 Games. We need only to comply with the rules and nothing more."
Subscribe to get the hand picked best stories every week
All rights reserved by Rossiyskaya Gazeta.