The IOC summit: what will happen to Russian athletes next?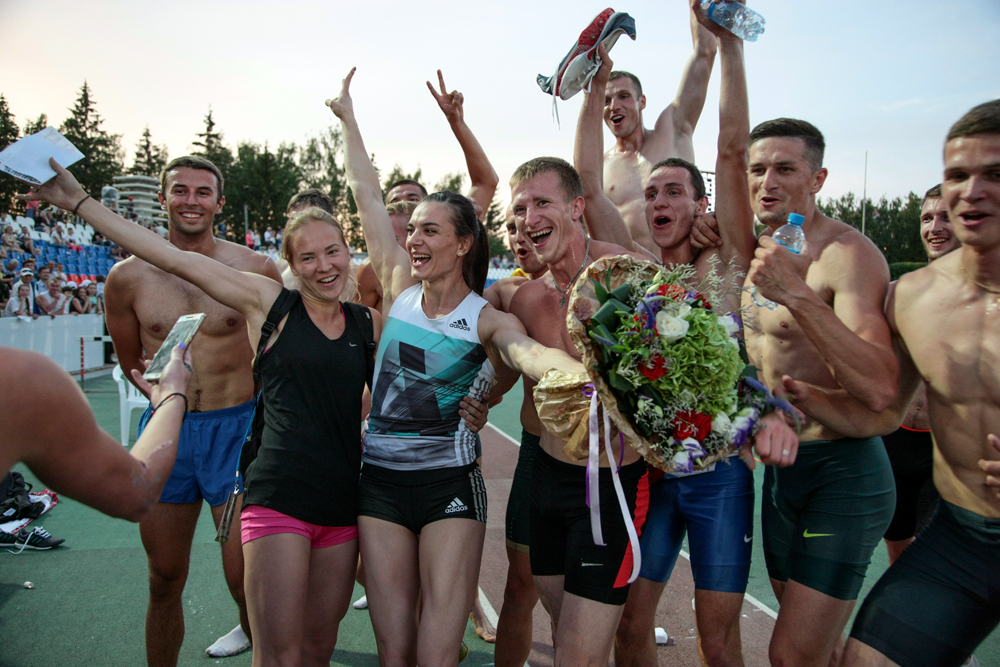 Russian national team pose for a photo at the National track and field championships at a stadium in Cheboksary, Russia, June 21, 2016.
AP
What difference does the OIC's support for doping ban make and what can Russian athletes still do to compete in Rio?
What decision concerning the Russian athletes was made at the IOC summit on June 21?
The International Olympic Committee (IOC) upheld an earlier decision taken by the International Association of Athletics Federations (IAAF) to ban Russian athletes from performing at the Rio Olympics due to multiple incidents of doping among team members. However, at the same time IOC chief Thomas Bach has stated that the sanctions might be lifted for those athletes who could prove they were clean of performance-enhancing drugs.
This means that clean athletes will be able to participate in the Olympics?
Possibly, but Bach says the final decision will be made by IAAF.
How will this be justified technically?
This is still unclear. Bach says IAAF will make individual decisions concerning each athlete. In the event they are able to present convincing proof of their innocence, they will be allowed to participate. But each athlete will have to go through an additional, intensified doping test.On the contrary, IAAF has said that it would not review each Russian athlete's individual complaint. It says the only way they can participate in Rio is if the athletes file a lawsuit with the Court of Arbitration for Sport in Lausanne.
What will Russian athletes do?
National athletics team coach Yuri Borzakovsky said they would file a collective lawsuit with the Court of Arbitration for Sport. It is unclear how long this process will take.
If some of the athletes are allowed to participate in the Olympics will they perform under the Russian banner?
Yes. IOC chief Thomas Bach stated that this is the only possibility. Earlier IAAF head Sebastian Coe talked about the possibility of Russian athletes performing under the neutral Olympic flag, but Bach did not mention this alternative.Russian sports lawyer Valery Fedoreev says that there are no legal grounds for Russian athletes to participate in Rio under the Olympic flag. IOC offers this solution for athletes from countries at war.
Can the entire Russian national team skip the Rio Games?
For now there is no talk about this. Despite the fact that, as many mass media sources have reported - Der Spiegel Online in particular - there is a possibility that the entire Russian national team will be banned from the Olympics, Thomas Bach said that the Russian Olympic Committee has not been disqualified and is continuing its work. 
Subscribe to get the hand picked best stories every week
All rights reserved by Rossiyskaya Gazeta.