Russian blogger mistaken for captain of Iceland team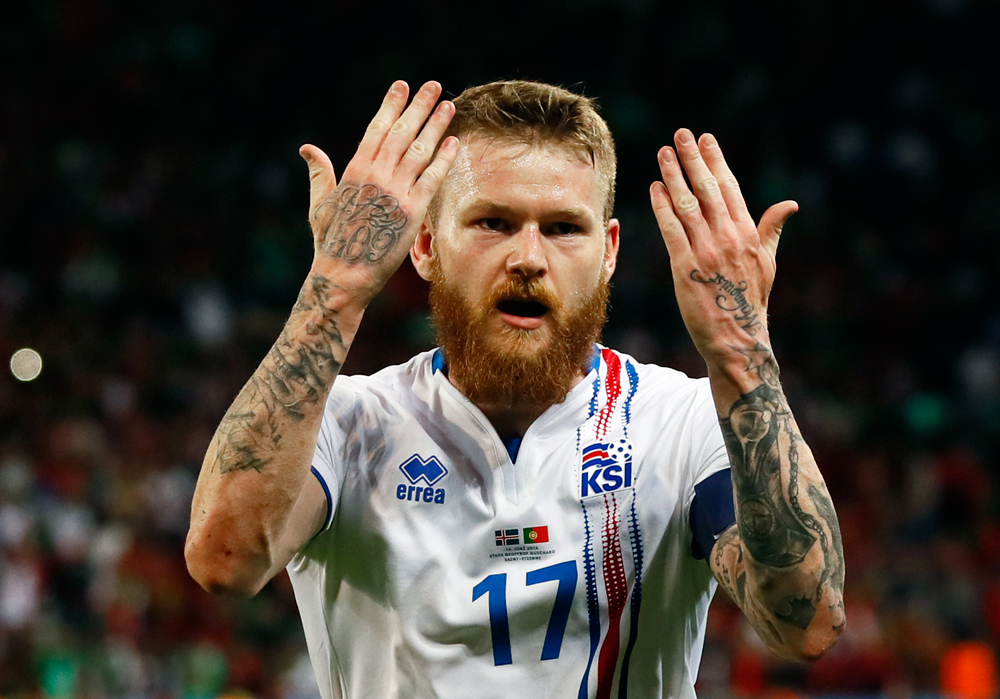 The captain of Iceland's national football team, Aron Gunnarsson, supposedly spends his spare time working at a hotel. Or is a lookalike playing a joke on him?
The feat of the Icelandic national football team has caused excitement all over the world, including in Russia. For the first time in history, Iceland qualified for the Euro tournament and immediately reached at least the quarterfinals, knocking out one of the favorites – England.
On social media users found it especially endearing that prior to the success of the team many Icelandic players worked normal jobs. The Icelandic team features a former film director, a pilot and a fisherman, while its coach was previously employed as a dentist.
The captain will get your bags
Therefore, Russian Twitter users were not surprised when after Iceland's victory over England, a tweet started spreading around the web that said that Iceland captain Aron Gunnarsson spends his spare time working at a hotel in Reykjavik. The tweet was backed up by documentary "evidence": two photos of the red-bearded captain in his national team shirt and a third in a business suit.
"Aron Gunnarsson, Iceland's national team player. The rest of the time – the deputy manager at Reykjavik Residence Hotel."
The tweet quickly went viral, was retweeted hundreds of times and garnered more than 10,000 likes. Gunnarsson, who it seemed was successful at combining work at a hotel and the game of football, was praised and set as an example for the Russian team, which disgracefully exited from Euro 2016.
IT guy is a dead ringer
In reality, Gunnarsson is a professional football player who has never worked at a hotel. The photograph in the suit, posted by a Twitter user from St. Petersburg, depicts his friend Alexander Ponomarev, who is also a blogger.
Despite his uncanny resemblance to Gunnarsson, Ponomarev is a usual IT guy that works at an office and has never been interested in football, let alone Iceland's national team.
Nevertheless, he liked the joke and told the Life television channel that he "laughed for two days." According to Ponomarev, bloggers have already decided to chip in and buy him an Iceland team shirt. He even joked about being a hotel manager on his Twitter profile: "We offer suites, junior suites, all rooms with private facilities."
Subscribe to get the hand picked best stories every week
All rights reserved by Rossiyskaya Gazeta.