Putin signs into law bill on 2018 World Cup fan ID for foreigners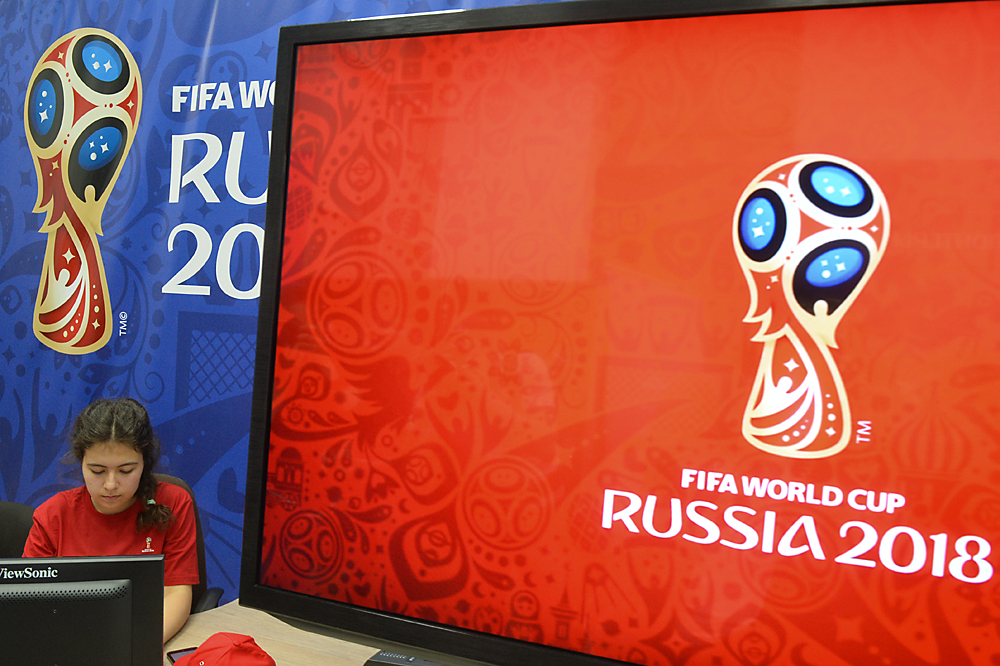 Kazan, Tatarstan. An employee of a volunteer center at the former World University Games / Universiade Village. The center recruits volunteers for the FIFA 2017 Confederations Cup and the 2018 FIFA World Cup events.
Maksim Bogodvid/RIA Novosti
It will allow foreign football fans to enter Russia without visas
Russian President Vladimir Putin signed into law on July 4 a bill on the so called fan ID, which will allow foreign visitors to enter Russia without visas for matches of the 2018 FIFA World Cup.
The draft law was passed last month by both houses of the Russian parliament - the State Duma and the Federation Council.
The bill stipulates that a holder of the fan ID will be allowed to enter the country without having a Russian visa and stay for the duration of the global football tournament as well as for the period of ten days before and after the championship.
In order to clear the country's border a holder of the fan ID would also have to produce an identification document, a ticket for a match or a document verifying the purchase of a ticket.
Russia is currently in full-swing preparations for the global football championship after the country won the bid to host the 2018 World Cup at the FIFA Congress in Guatemala on December 4, 2010. The victory came following a tight race against the bid from England, the joint bid from Portugal and Spain and the joint bid on behalf of Belgium and the Netherlands.
The country selected 11 host cities to be the venues for the matches of the 2018 World Cup and they are Moscow, St. Petersburg, Sochi, Kazan, Saransk, Kaliningrad, Volgograd, Rostov-on-Don, Nizhny Novgorod, Yekaterinburg and Samara.
The matches of the 2018 World Cup will be held between June 14 and July 15 at 12 stadiums located in the 11 mentioned above cities across Russia. Two of the stadiums are located in the Russian capital.
Source: Tass.com
All rights reserved by Rossiyskaya Gazeta.