In just seven months and 19 days a Russian mother of two, who until the age of 40 had never done any type of sports, conquered each of the highest mountains on the seven continents, as well as the North and South poles.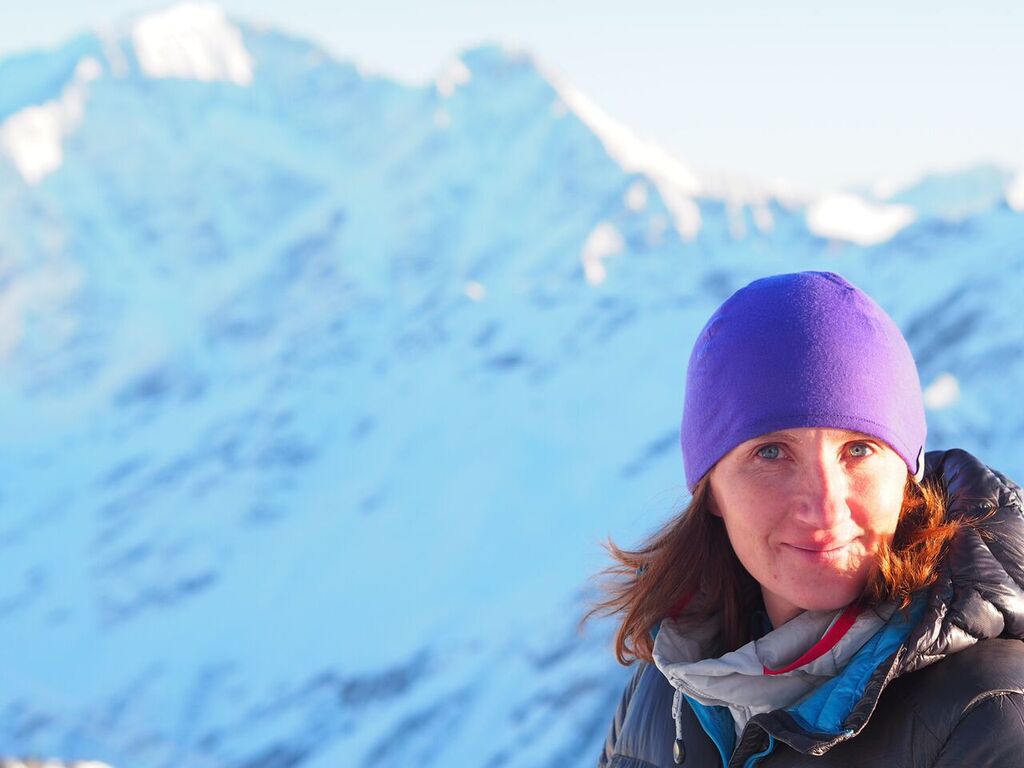 Source: Personal archive
At school Maria Gordon showed little sign of the supreme athlete she would one day become – by her own admission she used to receive Cs and Ds in physical education.
On June 13 the 42-year-old set a world record, having completed the Explorers' Grand Slam (EGS). This is one of the most serious tests for mountain climbers. It includes the conquest of the highest peak on all seven continents (Europe and Asia are separate) and the two poles.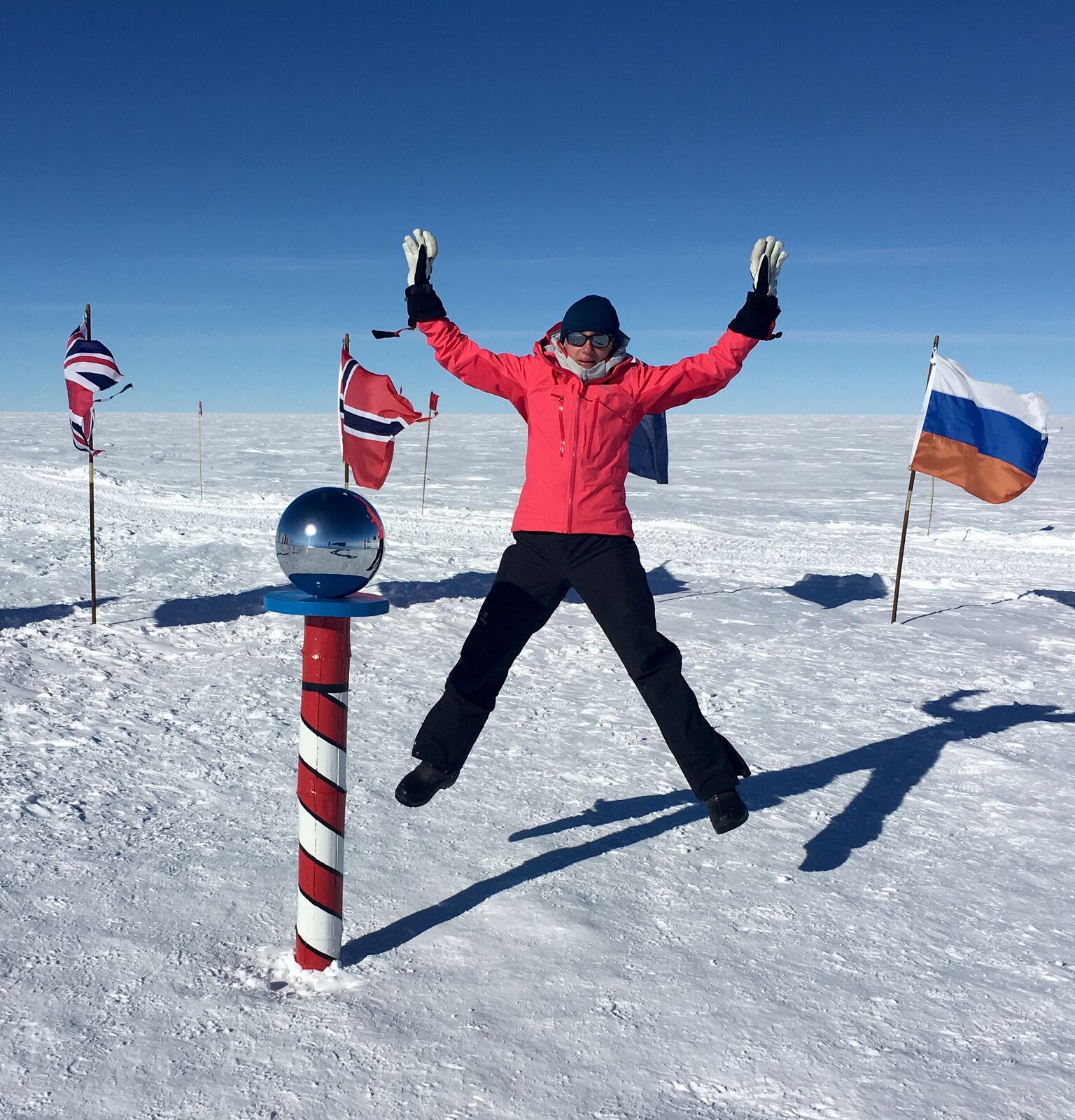 At the South Pole. Source: Personal archive
Gordon finished the EGS faster than any other woman in the world. According to her, such overcoming of the self, without which climbing is impossible, gives a person a lot of self-respect.
The way to the mountains
Gordon, who spent her childhood in the Soviet Union, was born in Vladikavkaz (930 miles south of Moscow). Her father was a professional mountain climber, but she was not attracted to the nearby mountains. She remembers her childhood with fondness and the USSR's many practical inconveniences, in her words, only hardened the personality.
"Any type of ordeal develops persistence, stability. I learned this as a child in the Soviet Union when I used to wait in line for macaron," she said.
In the 1990s Gordon moved to the U.S. There she embarked on a successful financial career, first working at Goldman Sachs and then for the PIMCO investment firm. She finally moved to the UK, where she met her future husband Tim Gordon. Now the couple have two children, a boy and a girl.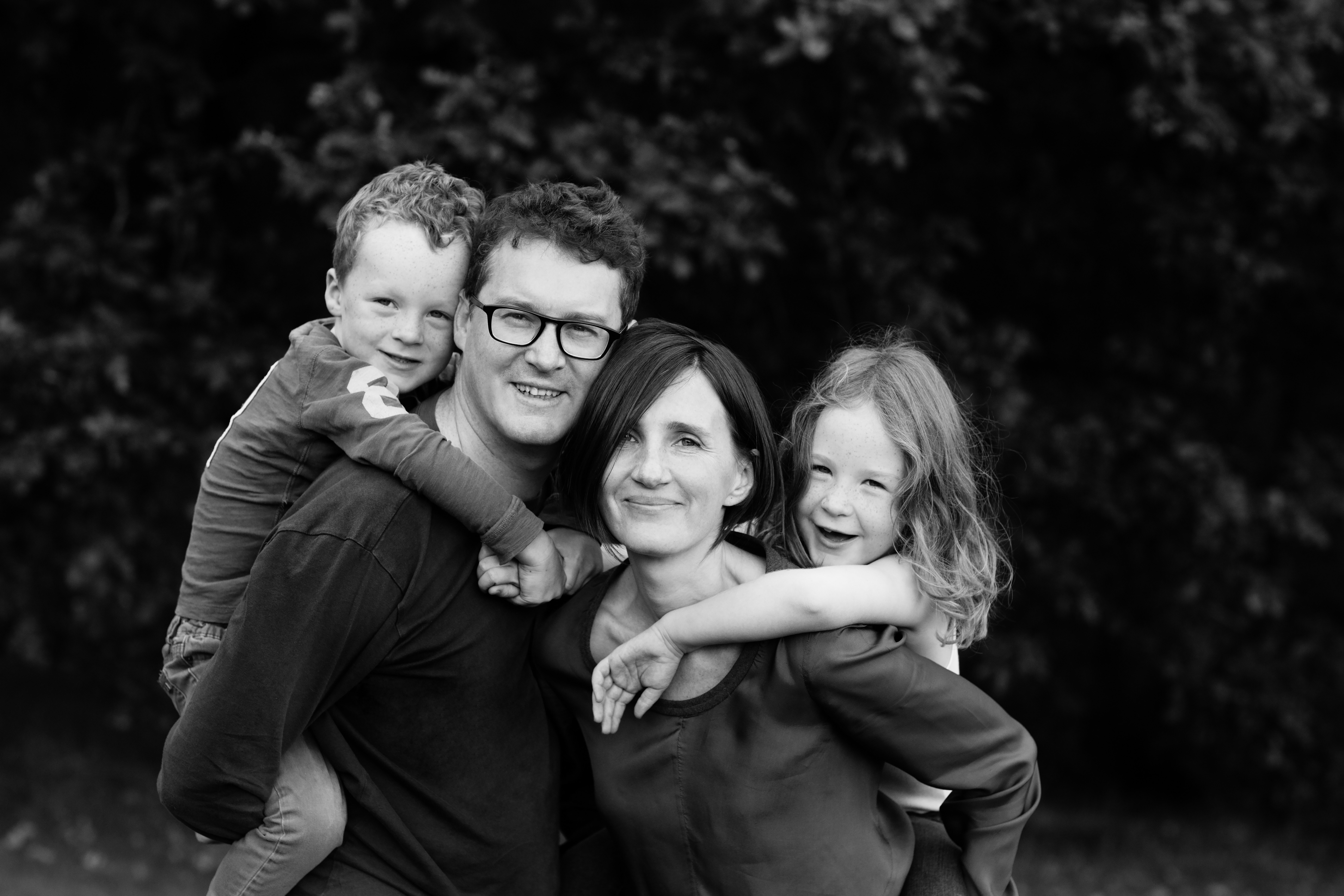 Maria and her family. Source: Personal archive
The first experience
Gordon worked a lot and almost without vacations. She was able to relax only during her second maternity leave: She spent six months far from the world of investment, in Chamonix, France. It was there that she first tried mountain climbing.
"I really liked it. You can feel the spirit of adventure, of overcoming," she said.
In 2014 Gordon decided to take mountain climbing seriously: "I dreamed of climbing Mount Everest. This must be approached gradually. You must climb the high mountains one by one, get used to the cold," she said.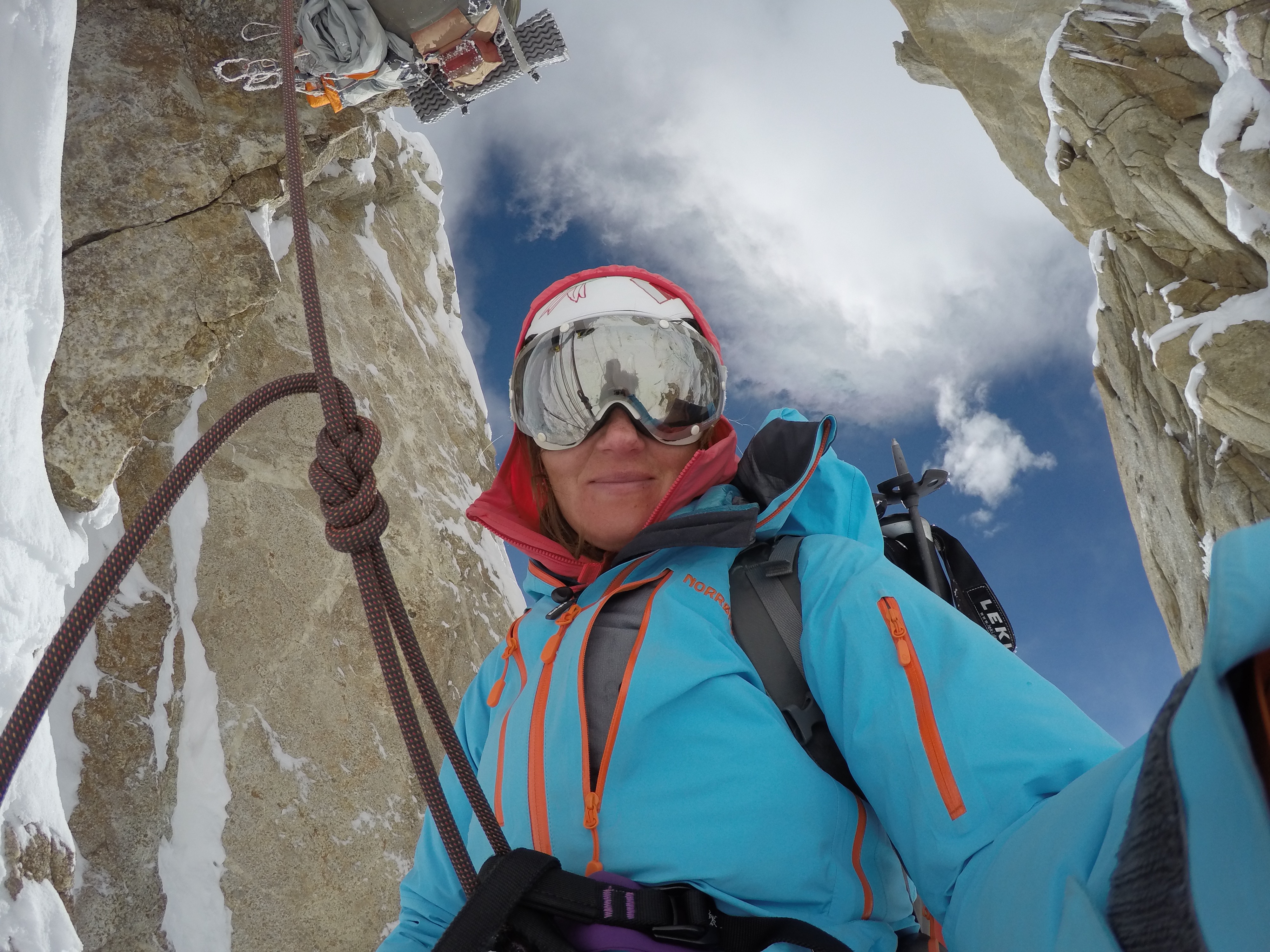 Source: Personal archive
Her first milestone was conquering Aconcagua, the highest mountain in South America, a year and a half ago. She says that she tried so hard that during the ascent she proved to be among the best in the team. Afterwards, she realized that she would be capable of doing the EGS.
Overcoming trials
"One of the most difficult tests of the EGS for me was the expedition to the South Pole," said Gordong, explaining that for a week the team had to walk 12 hours on skis and lug along a sleigh with their goods.
"I weigh little and although this is an advantage when you're mountain climbing, when you're hauling cargo equal to your weight it is very difficult. And with the temperature being below 40, every part of your skin must be covered," she said.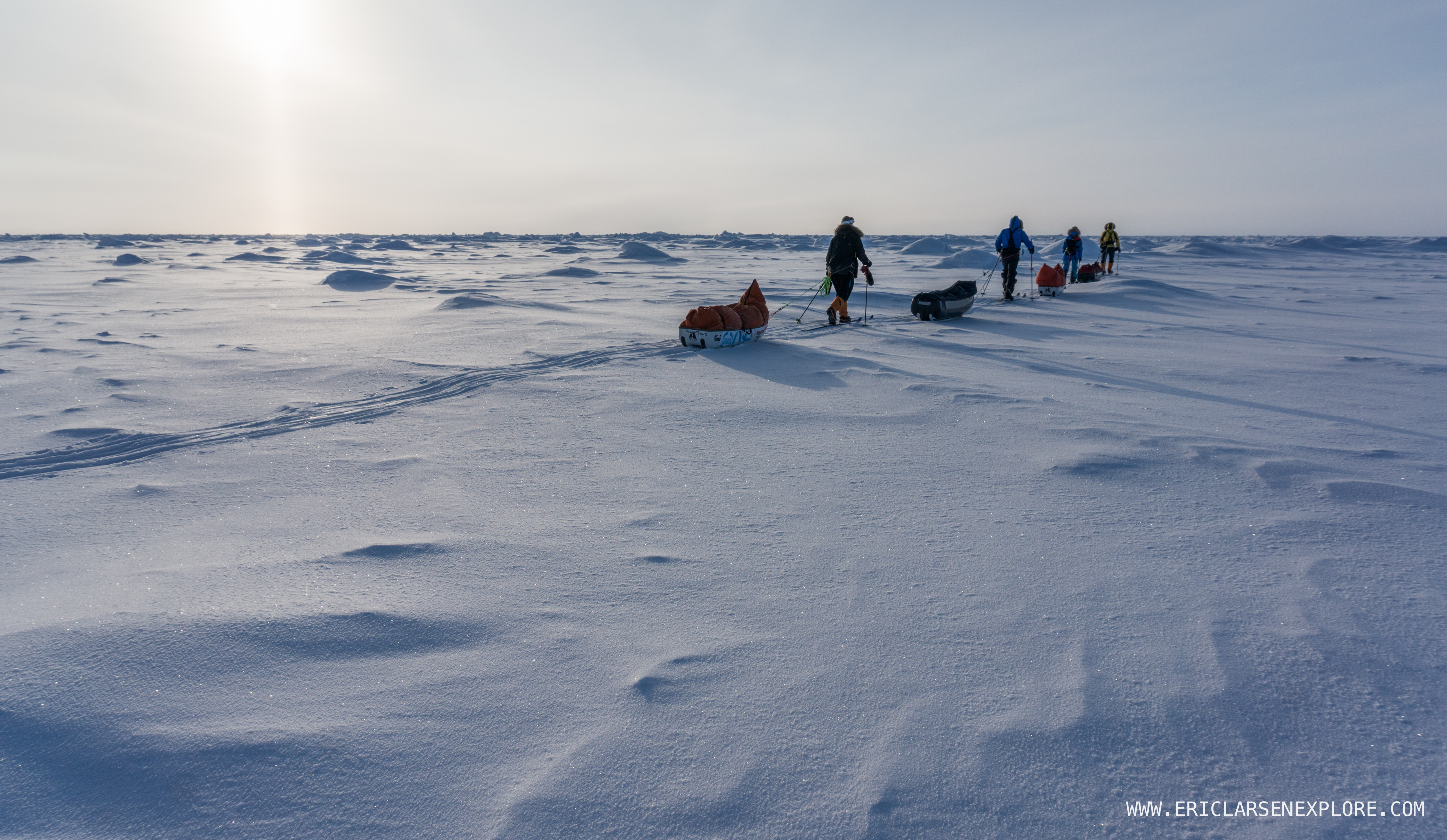 Source: Personal archive
Obviously, Mount Everest was the biggest challenge. For a few days she was forced to stay behind at the intermediate camps in order to acclimatize herself before proceeding to the top. Gordon, who more than anything else in life hates to stand still, remembers those stagnant days with a shudder.
The expedition to Mount McKinley, the highest mountain in North America, was also very complicated. Gordon and her group moved against a hurricane and slept for a couple hours a day basically on bare rocks. But she is happy to have had this experience.
"I could have reasoned as a conformist: 'I'm 40 years old, why do I need to climb Everest, I can just sit at home with my children'," she said. "But I decided that I needed this experience and my husband and children supported me."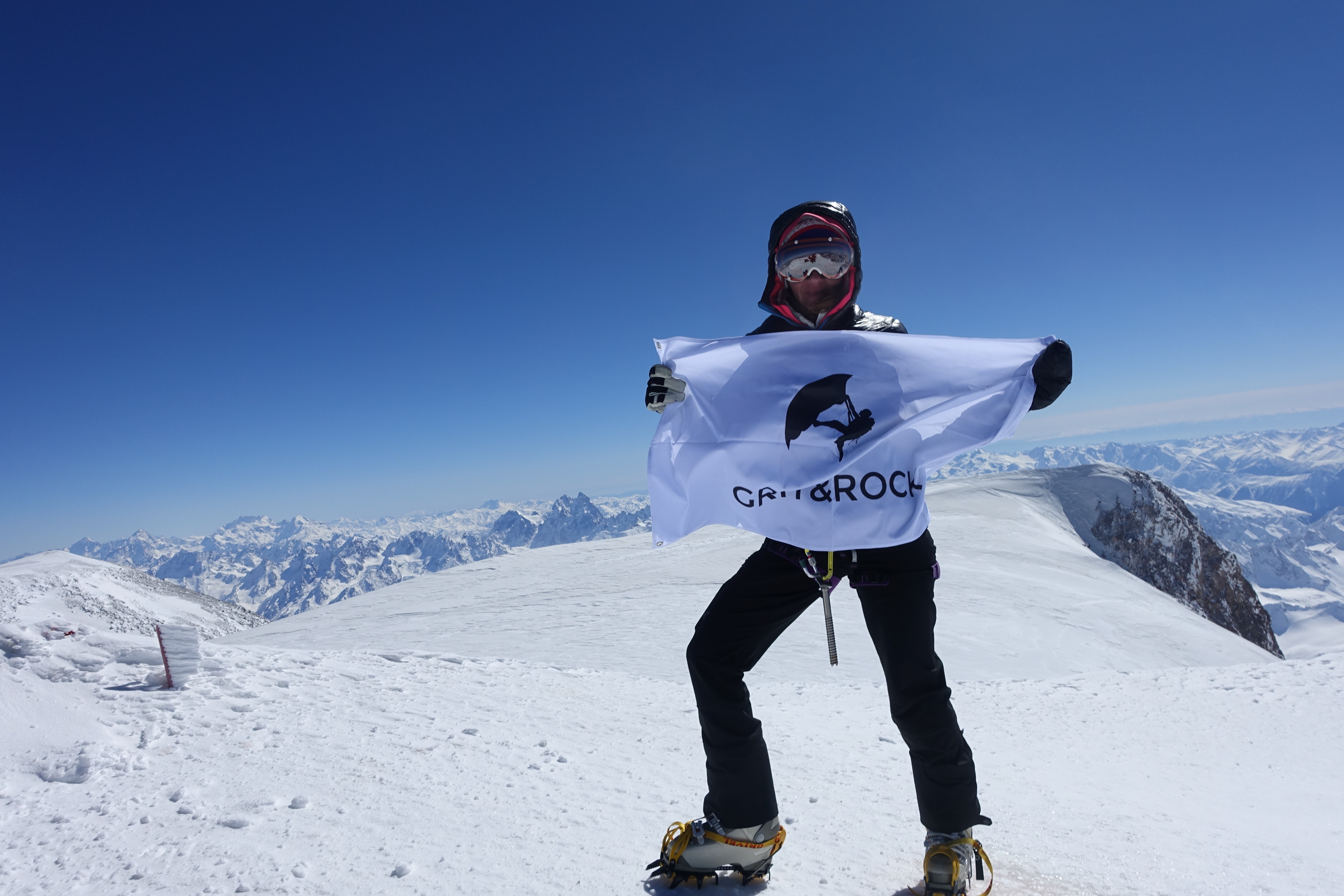 Mount Elbrus. Source: Personal archive
The goal is to inspire others
As she was doing the EGS, Gordon launched the Grit&Rock project, whose aim is to support adolescent girls from poor families and through mountain climbing make them more secure about themselves. Grit&Rock's first program will start operating in the fall in northwest England.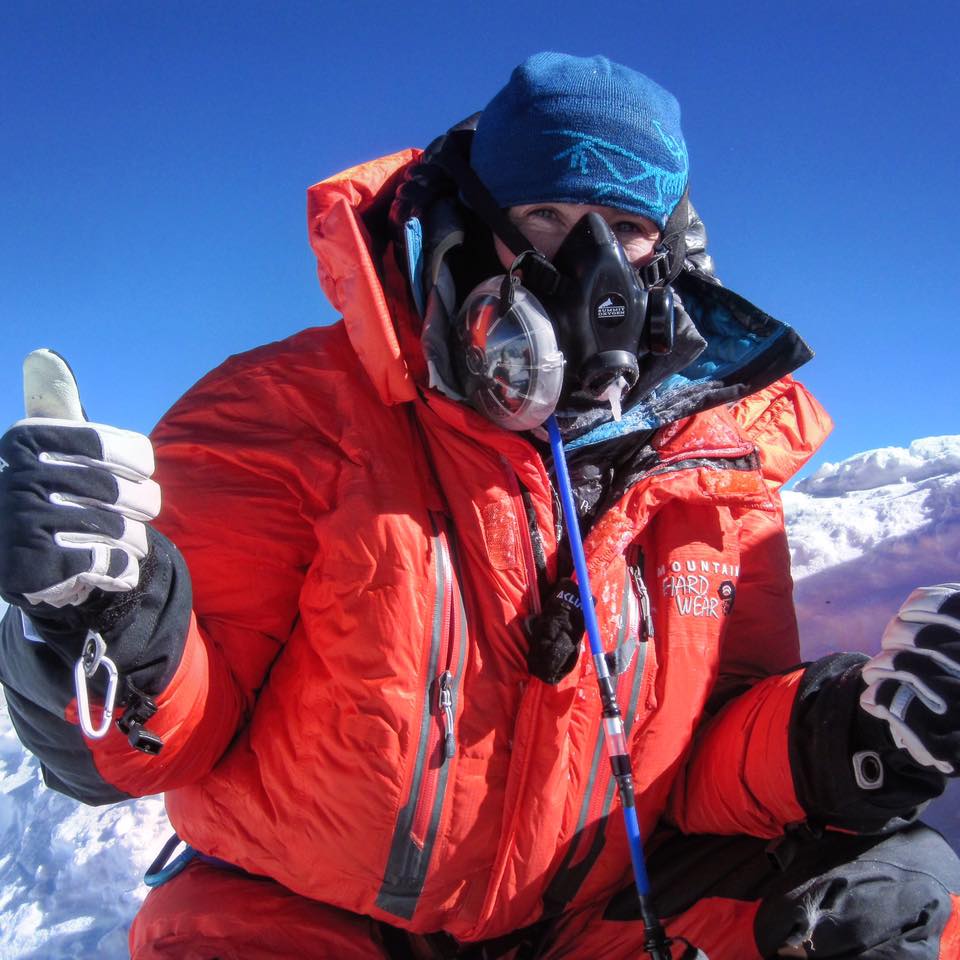 Mount Everest. Source: Personal archive
Gordon says that mountain climbing can help everyone become stronger and more successful: "If you're walking in the rain for 12 hours, conquering the top, you overcome yourself, you obtain a lot of self-respect," she said.
Subscribe to get the hand picked best stories every week
All rights reserved by Rossiyskaya Gazeta.