Volleyball star Sergey Tetyukhin named Russia's Olympic flag bearer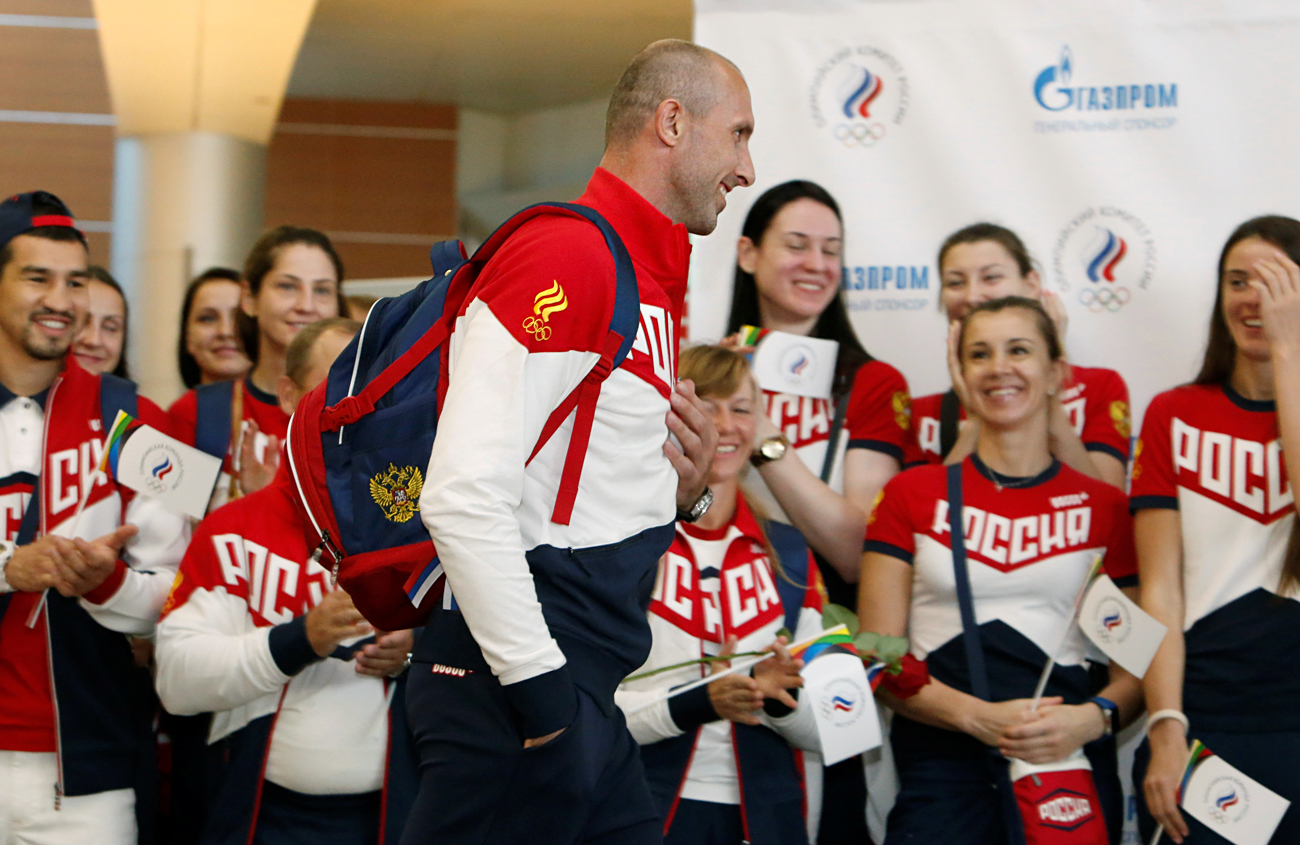 Russia men's volleyball Olympic team member Sergey Tetyukhin walks during a farewell ceremony before the national team's departure to 2016 Rio Olympics at Sheremetyevo International Airport outside Moscow, July 28, 2016.
Reuters
The Rio Olympic Games will be Tetyukhin's sixth
Volleyballer Sergey Tetyukhin has been selected to be the Russian Olympic team's flag bearer, Yelena Isinbayeva, Russia's two-time Olympic pole-vaulting champion, posted on Instagram on July 28.
Earlier, Igor Kazikov, the head of Russia's Rio 2016 Olympic delegation, said the flag bearer for Russia's team at the Rio Olympics opening ceremony would be chosen on August 3, following the national flag-raising ceremony in the Olympic village.
"Dear friends, I must clarify one very important thing," Isinbayeva wrote. "Our flag bearer at the Rio Olympics has already been determined - this is a great athlete, Olympic champion volleyball player, Sergey Tetyukhin.
"He spoke with dignity yesterday (when the president received the national Olympic team), pledging to fight for victory," the pole vault queen wrote.
The Rio Olympic Games will be Tetyukhin's sixth. The 40-year-old athlete was the winner of the Olympic gold in 2012, also winning the Olympic silver in 2000 and two bronze medals at the Olympic Games in 2004 and 2008.
The 31st Summer Olympic Games, the very first for South America, is scheduled to be held in Rio from August 5 to 21. The Paralympic Games will take place between September 7 and 18.
Source: Tass.com
All rights reserved by Rossiyskaya Gazeta.