Russia blazes past Finland 3-0 to clinch spot in World Cup semifinal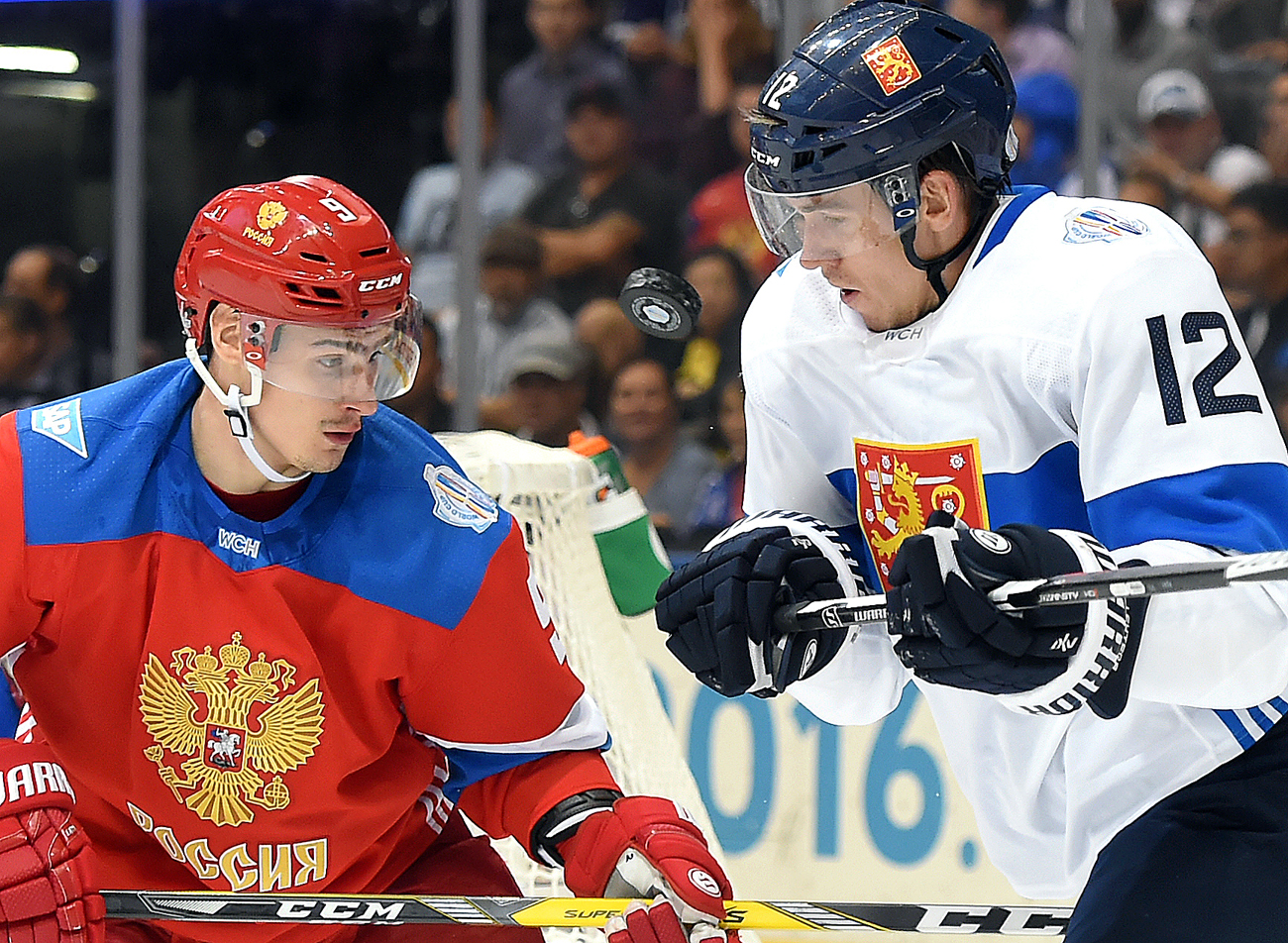 Toronto, Ontario, Canada; Team Russia defenseman Dmitry Orlov (9) and Team Finland forward Jori Lehtera (12) compete for the puck during preliminary round play in the 2016 World Cup of Hockey at Air Canada Centre.
Reuters
Russian ice hockey team to face off against Canada in last four
The Russian national ice hockey team finished their third group stage match of the 2016 World Cup of Hockey with the convincing 3-0 victory over Finland and advanced to the semifinals of the prestigious tournament hosted by Canada this month.
The Russian squad began the first period of the match at the packed Air Canada Center in strong control of the puck going on numerous offensives against the Finnish goal, but their opponents managed to find the tempo and evened the game.
However, the opening period ended scoreless although Finland had the chances to score on power-plays with two Russian players spending time in the penalty both with five minutes remaining before the break.
It was Russia's Vladimir Tarasenko to open the score of the match putting the puck into the net of Team Finland on the fifth minute of the middle period.
Less than two minutes later his teammate Ivan Tellegin scored another goal for Russia to up the advantage to 2-0, which was left unchanged until the teams retreated to their locker rooms before the third period.
On the fourth minute of the closing period Russia's Stanley Cup winner Yevgeny Malkin cannoned the puck into the net behind Finnish goalkeeper Tuukka Rask scoring his first goal at the 2016 World Cup and putting the match's score at 3-0.
The figures of 3-0 kept flashing on the scoreboard until the final siren of the match.
Source: TASS
All rights reserved by Rossiyskaya Gazeta.