How to get your Fan ID for the 2017 Confederations Cup and 2018 World Cup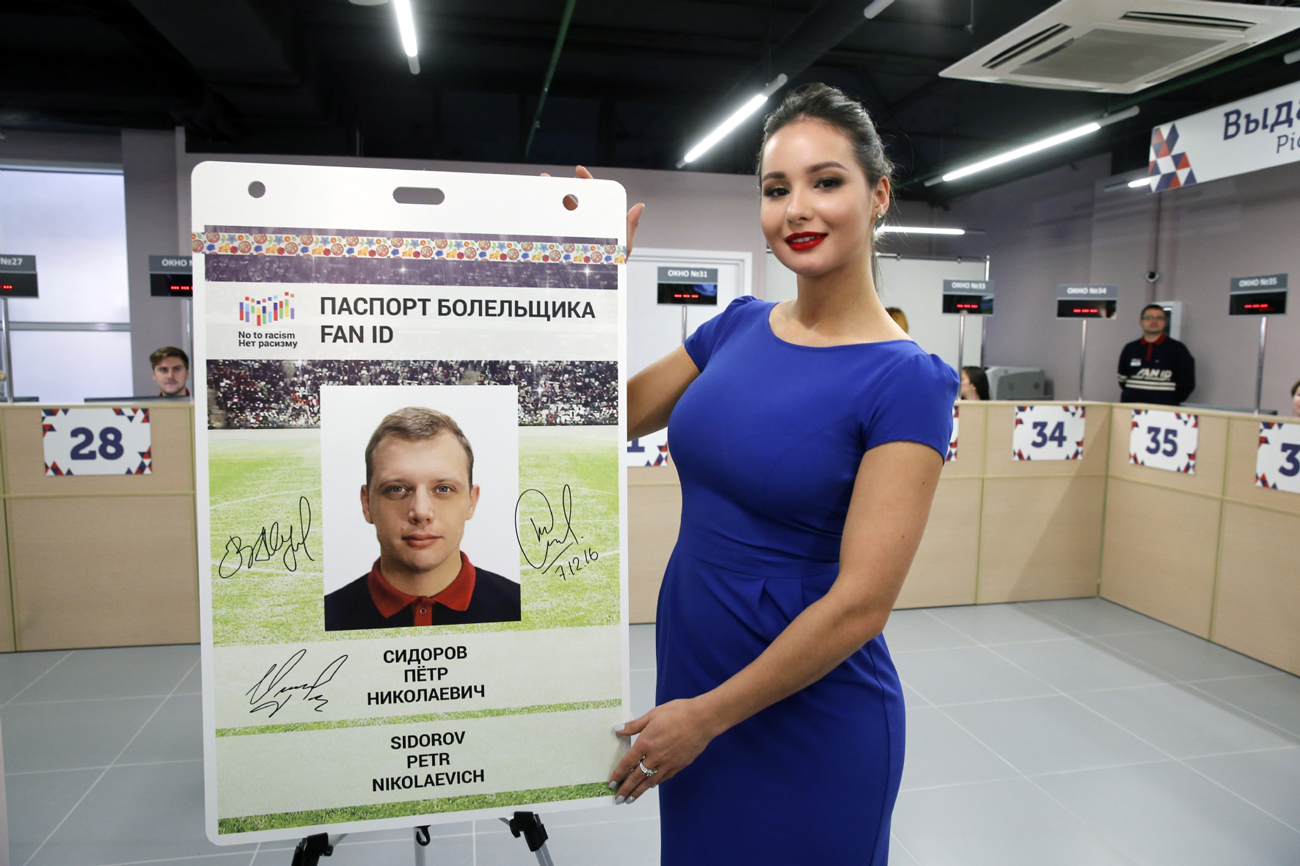 For a foreign citizen, the Fan ID will replace the Russian entry visa and a free transport pass.
PhotoXpress
The first Fan ID issuing centers have opened in Russia for the 2017 FIFA Confederations Cup and the 2018 World Cup. A Fan ID will grant you entry into Russia, free transportation, and stadium access for the games.
Russia is opening Fan ID issuing centers for those planning to visit the 2017 FIFA Confederations Cup and the 2018 World Cup. The first of these centers were opened in Moscow, St. Petersburg, Sochi, and Kazan on Dec. 7.
Will I be able to visit games without a Fan ID?
No, even with a valid ticket you will not be allowed into the stadium without your Fan ID. The Fan ID is a personalized plastic card bearing the holder's name, photo, personal data, and contact details. Children will need Fan IDs too. The number of visitors allowed into the stadium will have to coincide with the number of IDs. To get a Fan ID, you will first have to buy a ticket for the game you want to watch.
What are the benefits of the Fan ID?
For a foreign citizen, the Fan ID will replace the Russian entry visa and a free transport pass. Holders will be able to cross the Russian border and use public transport free of charge both between and within the host cities. Even if you decide to return your game tickets, your Fan ID will remain valid as a free transport pass.
2017 FIFA Confederations Cup
The 2017 FIFA Confederations Cup will be held next year between June 17 and July 1 in four cities in Russia: Moscow, St. Petersburg, Sochi and Kazan.Eight teams will take part in the tournament, of which seven are already known: Russia, Germany, Australia, Chile, Mexico, New Zealand, and Portugal. The eighth team will be the winner of the 2017 Africa Cup of Nations.
How do I get my Fan ID?
There are three ways to do it: by ordering your ID to be delivered to your place of stay, by collecting it at one of the issuing centers, or by getting the card at the stadium.
After you have bought your game ticket, apply for your Fan ID. Your application will need to be approved first. You may apply through the portal or at one of the issuance centers (in the latter case you will have to visit the center twice).
Once you have applied, you will be contacted twice with text messages and via e-mail. The first message will confirm the receipt of your application, the second one will inform you whether or not your application has been approved. The organizers promise to decide on each application within 72 hours.
After you have received the confirmation, collect your Fan ID at one of these addresses. The process will only take several minutes. Don't forget to have an ID with you (not necessarily the one you used to buy your ticket). For children aged under 14, a birth certificate will be required.
You may also collect a Fan ID for your relative or friend on their behalf. In this case you will need to produce a photocopy of that person's ID, the original of your own ID, and a document identifying you as the proxy.
What if I have tickets for several games?
You do not need to have a separate Fan ID for each of your tickets: A single card will be valid for the entire duration of the games. All you need to do is choose one of your tickets to which your card will be tied.
Please note that different Fan ID cards will be issued for the 2017 Confederations Cup and for the 2018 World Cup: Although both will be hosted by Russia, these are two different events. The issuance procedure will be the same though.
Subscribe to get the hand picked best stories every week
All rights reserved by Rossiyskaya Gazeta.