McLaren: Doping samples of 12 Russian 2014 Olympic medalists falsified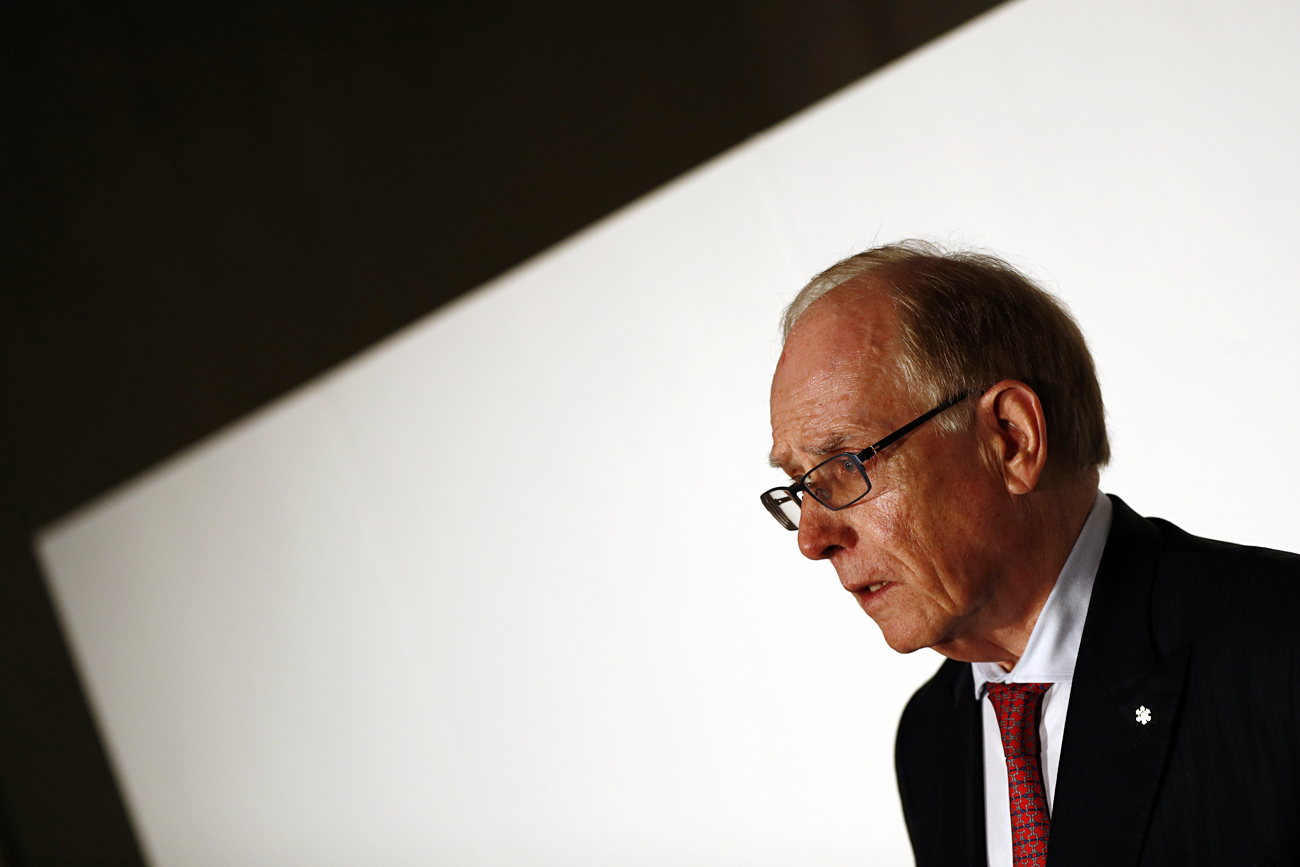 Professor Richard McLaren speaks during a press conference following the publication of his report on drug use in Russian sport, in central London on Dec. 9, 2016.
AFP/East News
McLaren revealed second part of his report into doping in Russian sports
Doping samples collected from 12 Russian medalists of the 2014 Winter Games in Sochi have been falsified, according to WADA Independent Commission's report of Canadian sports law professor Richard McLaren.
"Twelve winning athletes… from 44 examined samples had scratches and marks on the inside of the caps of their B sample bottles, indicating tampering," the report said.
Meanwhile, he said that the Independent Commission had access only to a small part of evidence regarding the doping abuse in Russia.
"The picture is clear, but it is not complete. We've only had access to a small fraction of the evidence possible to examine," McLaren said.
The Russian Olympic team finished the 2014 Olympics in Sochi in the first place of the medals standings with the overall result of 33 won medals (13 gold, 11 silver and 9 bronze medals).
The WADA Independent Commission and its chairman McLaren released its first report on July 18 on the results of its probe into the accusations of doping and manipulation of tests by Russian athletes and officials at the 2014 Sochi Winter Olympic Games.
According to the details, the commission claimed it had found evidence that Russia's Sports Ministry and the Center for the Training of Russian National Teams and the Federal Security Service had covered up a doping program in Russian sports.
The report from WADA's Commission stated in particular that the commission's investigation registered a total of 643 cases of Disappearing Positive Test Results in Russia between 2012 and 2015 involving athletes from 30 sports.
Following the commission's report, WADA recommended the International Olympic Committee (IOC), the International Paralympic Committee (IPC) and all international sports federations ban Russian athletes from all international sports competitions, including Rio 2016.
Source: TASS
All rights reserved by Rossiyskaya Gazeta.