Four possible consequences of the McLaren Report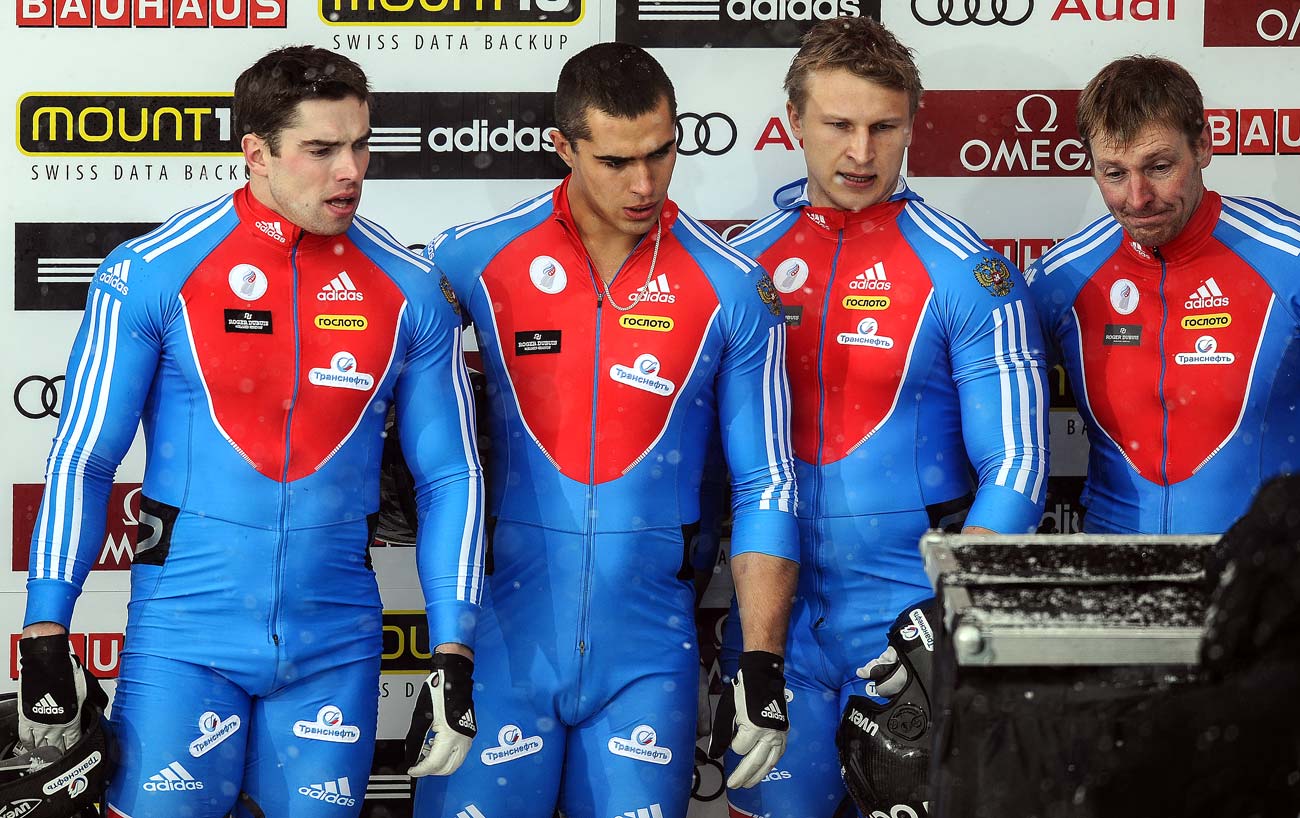 From right: Russia's Alexander Zubkov, Dmitry Trunenkov, Aleksei Negodailo and Maksim Mokrousov during the four-man bobsleigh event at the FIBT Bobsleigh and Skeleton World Championships in St. Moritz, Switzerland.
Vladimir Astapkovich / RIA Novosti
Russia has lost the right to host several international sporting events, and Russian athletes are being booed at competitions. RBTH looks at four ways the publication of the McLaren Report could reverberate through Russian sport.
1. Federations are free to impose any sanctions
Richard McLaren, who headed the WADA independent commission, did not name any of the more than 1,000 Russian athletes who according to his research were involved in doping. McLaren did, however, hand over information about suspected violations to the relevant international federations. These federations now have information that could be used to impose sanctions. Such sanctions can include the cancellation of international sporting events scheduled to be held in Russia.
The International Bobsleigh and Skeleton Federation (IBSF) has already moved the world championship that was due to take place in February in Sochi to Königssee, Germany. The Russian Biathlon Union decided on its own not to host a World Cup stage in Tyumen because of doping allegations.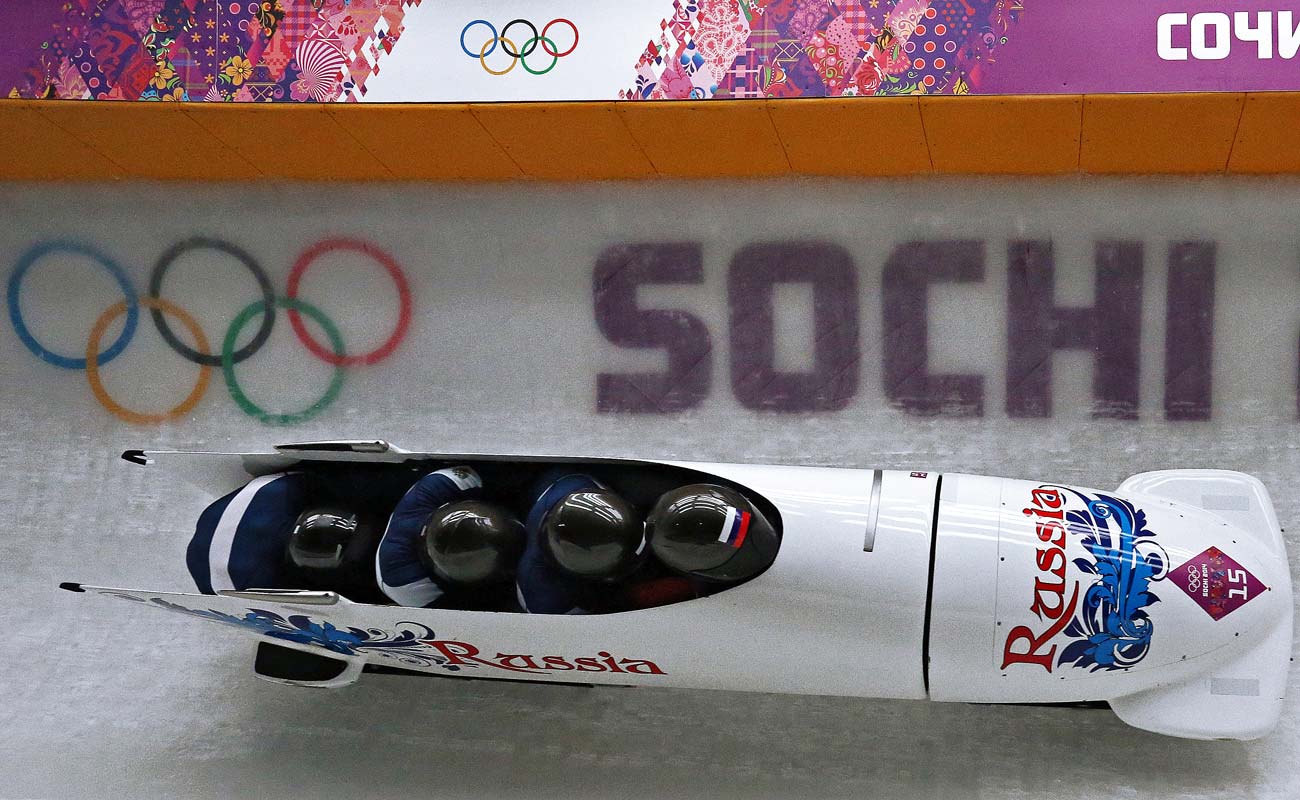 Nikita Zakharov, Pyotr Moiseyev, Nikolai Khrenkov and Maxim Morkousov (Russia) during the first heat of the four-man bobsleigh competition at the XXII Olympic Winter Games in Sochi. / Source: Vasily Ponomarev / RIA Novosti
The federations can also issue a blanket disqualification of all Russian athletes, which is what the IAAF did in November 2015, right after WADA published its first report about doping by Russian track-and-field athletes. Federations can also ban Russian athletes from the 2018 Winter Olympics in South Korea. This can happen even if the IOC once again shows leniency towards them, like it did before the 2016 Summer Games in Rio.
2. Russia will face boycotts
Federations that initially did not plan to impose tough sanctions against Russia may change their mind under public pressure. This public pressure was what led the IBSF to move its championship competitions. In this case, the world's leading bobsledders and biathletes refused to come to Russia — in effect forcing their federations to change their plans.
"In theory, the federations should substantiate their sanctions with an amount of substantial documents received from McLaren. However, in reality we see that decisions are made on the basis of the overall impression created by the report and the situation around it," said Artem Patsev, a Russian sports lawyer. "For example, the official statement from the IBSF does not contain a legal justification. There is only reference to a certain 'climate' that does not make it possible to conduct competitions in Russia."
3. Judges and spectators will take a biased view of Russian athletes
Russian athletes already faced both a cold reception from the audience and skepticism from their rivals at the Olympic Games in Rio. Russian swimmers were booed at the Olympic swimming pool, while foreign sportsmen publicly challenged their integrity.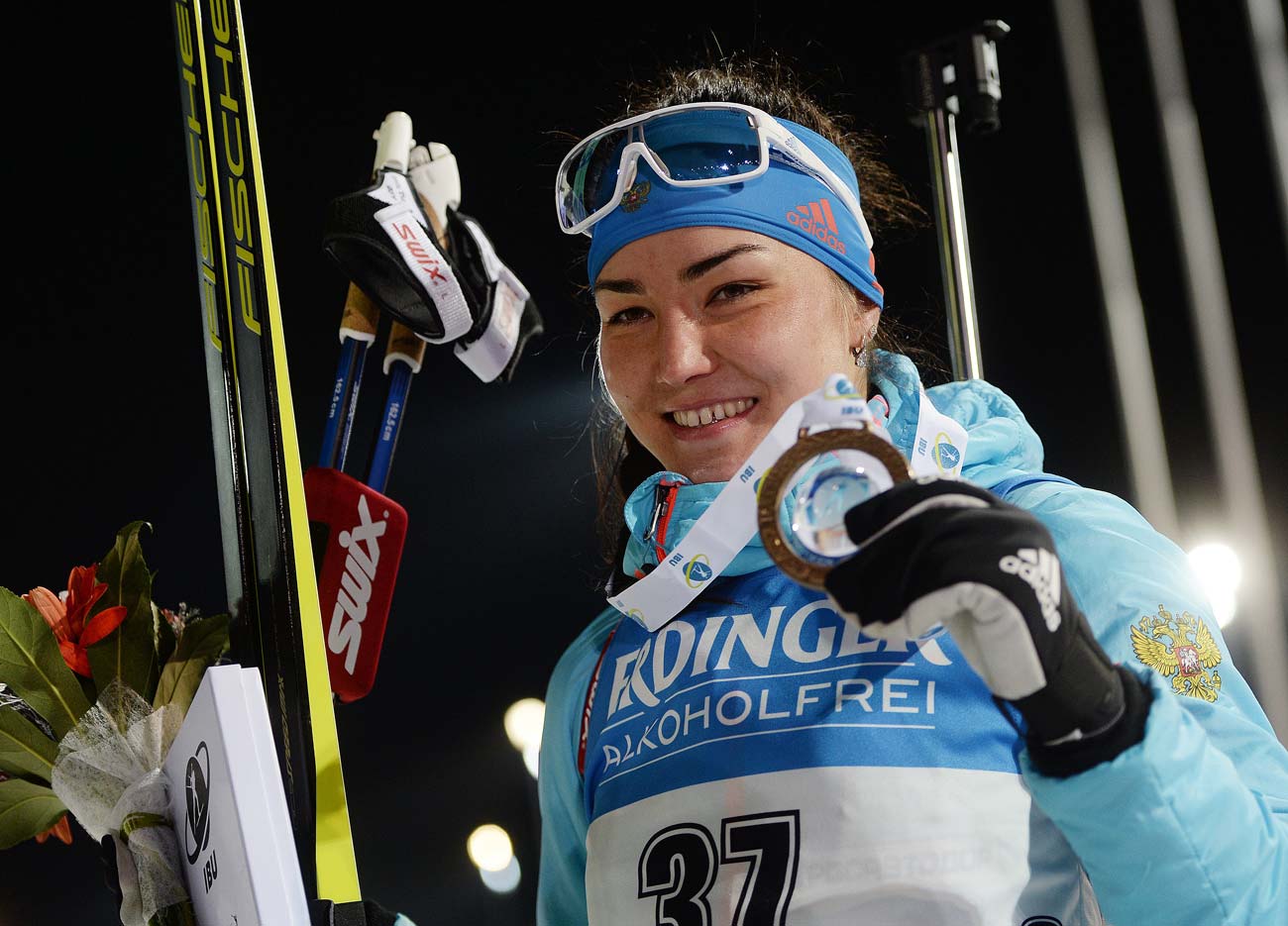 Tatiana Akimova, gold medal winner of the women's sprint at the 2016-17 Biathlon World Cup 3 in Nove Mesto na Morave, Czech Republic, during the medal ceremony. / Source: Alexey Filippov / RIA Novosti
The situation has not improved this fall. At a World Cup stage in Nove Mesto, Czech Republic, in December, viewers booed Russian biathlete Tatiana Akimova, who unexpectedly won a sprint race. Many Russian athletes have mentioned in interviews that WADA doping officers come to collect their urine samples in the middle of the night.
It is clear that any victories by Russian athletes will be thoroughly scrutinized.
4. Russia may lose the 2018 FIFA World Cup
After the McLaren Report, Russia's right to host the 2018 FIFA World Cup has again come under scrutiny. Russian soccer players have not been involved in doping scandals, but in this case, doping itself is unlikely to be a decisive factor.
"FIFA is a federation like the rest of them. McLaren must have submitted some materials there too. Yet, FIFA's actions will primarily depend on the public opinion," Artem Patsev said.
Subscribe to get the hand picked best stories every week
All rights reserved by Rossiyskaya Gazeta.