5 reasons why Russians love Maria Sharapova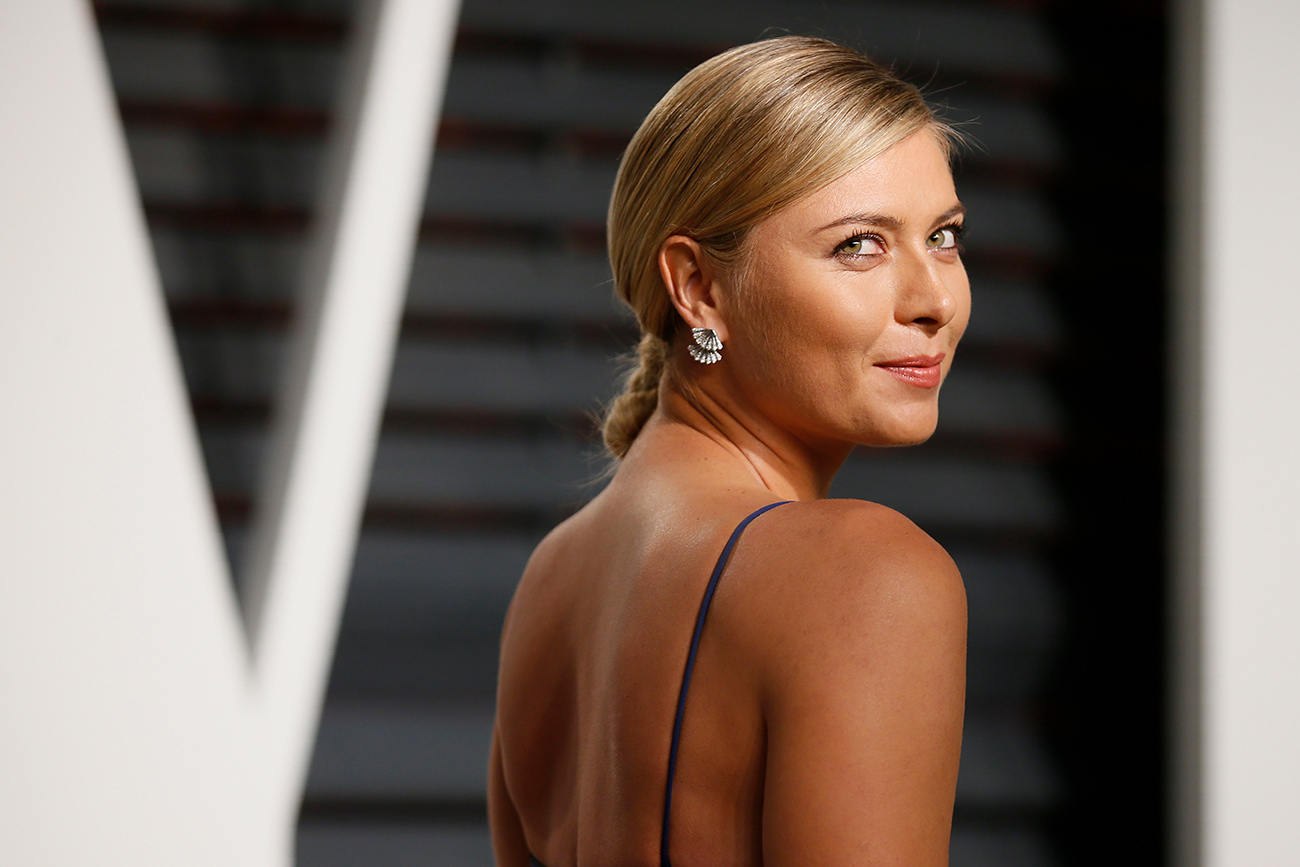 Tennis player Maria Sharapova
Reuters
In Stuttgart on April 26, tennis player Maria Sharapova won her first game after a 15-month ban following a Meldonium doping scandal. The 30-year-old Russian easily beat Italy's Roberta Vinci. Unsurprisingly, the game attracted broad media interest. As for Russia, the country adores Sharapova – below are five reasons why.
1. Victories
Sharapova was ranked the best female tennis player in 2005, when she was only 18 years old. "I feel like smiling from ear to ear," she commented at the time. "I achieved something phenomenal." By that time the tennis star had already won 10 tournaments, including the 2004 Wimbledon Championship where she secured a sensational victory over multiple Grand Slam winner Serena Williams. Since then, Sharapova has won five more major tournaments including the U.S. Open.
2. Character
Sharapova stands out for her will to win. She keeps fighting to the end even with her back against the wall she manages to dig out big wins. "I don't like to give up during the game, nor am I used to it," she said.
This trait manifests itself not only in sport but in other situations as well. In 2007 Sharapova developed a chronic shoulder problem, and had complex surgery the following year. The injured shoulder threatened her derail career: She stayed off the court for a year and missed the Beijing Olympic Games. Fortunately,
Sharapova made a successful comeback.
Her strong character is also evident in her signature attacking play as she's known for her powerful baseline shots.
3. Russian identity
This may sound paradoxical, seeing as Sharapova has been living and training in the U.S. for many years, but the athlete always stresses that she remains Russian. "I have Russian blood, I speak Russian at home; in general, I think of myself as being Russian rather than American," Sharapova notes. "On the other hand, when I visit Russia I sometimes feel odd."
Sharapova was entrusted with bearing the Russian flag at the 2012 opening ceremony for the London Olympics. She became the first female flag bearer in the history of the Russian Olympic team. Sharapova has been representing Russia at international tournaments since 2007.
4. Ongoing rivalry with Serena Williams
Sharapova has been battling against the U.S. athlete ever since Wimbledon in 2004. They have held 21 games to date, of which Williams won 19. Both Sharapova's victories were won way back in 2004.
Their personal rivalry has threatened to boil over in the past. When Williams posted a picture of her swollen ankle following a game in 2013, Sharapova quipped that tennis players would soon start uploading their X-rays and MRT scans.
To add some spice the mix, Sharapova also dated Williams's ex-boyfriend, Bulgarian tennis player Grigor Dimitrov. The American retorted to Sharapova's "X-ray" jab by calling the Russian "boring" and described Dimitrov as "the guy with a black heart." Sharapova didn't hold back, telling Williams to look at her current partner, who dumped his wife and kids for the American tennis player. People in the know allege that "Serena hates Masha." On the other hand, their tense relationship didn't stop Sharapova congratulating Williams on her pregnancy: "That's one of the biggest gifts a woman can receive in life."
5. Enterprise and charity
For over a decade Forbes Magazine ranked Sharapova as the highest-payed female athlete in the world. It was only in 2016 that the publication gave first place to the Russian's arch-rival Williams with $28.9 million earned for that year. According to Forbes, Sharapova had earned $7 million less.
This may have been due to the fact that Sharapova lost a number of advertising contracts over the Meldonium scandal. She admitted taking the drug for a health condition, claiming she didn't know it has been blacklisted by WADA and was subsequently banned from tennis for several months. In March 2016, Swiss watchmaker TAG Heuer decided against prolonging her contract. On the other hand, Sharapova's major sponsors Head and Nike backed her all the way.
Sharapova owns a personal brand of sweets and chewing gum, Sugarpova. The media reported in 2013 that the athlete was planning to change her last name to Sugarpova for the duration of that year's U.S. Open, but she eventually ditched the idea due to the amount of red tape involved.
In the past decade Sharapova has been actively involved in charity. She set up a fund to help people born near the Chernobyl nuclear disaster site because her parents grew up in Belarus's Homyel Region, not far from the ill-fated power plant. The accident forced them to move to Siberia two months before Maria's birth.
If using any of Russia Beyond's content, partly or in full, always provide an active hyperlink to the original material.