Quiz: What do you know about Russia's World Cup 2018 host cities?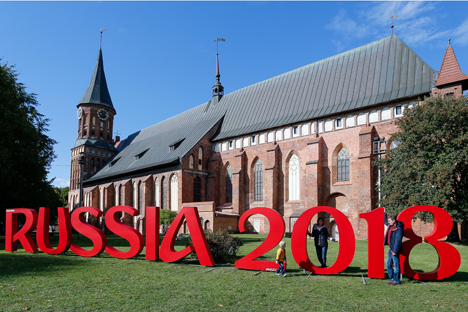 The Baltic city of Kaliningrad
Vitaly Nevar / TASS
FIFA World Cup 2018 matches will be held in 11 Russian cities
FIFA and the Russia 2018 organizing committee have agreed the names of the stadiums that will be hosting World Cup matches, soccer's international governing body reported on its official website on Oct. 8. Most of the stadiums bear the names of the cities where they are located.
A major event like a football world championship offers a chance to places hitherto not widely known internationally to put themselves on the map and to showcase everything they have to offer. It may well be that by naming the stadiums the same as the cities where they are located Russia is trying to introduce the world to its regional and provincial centers.
How well do you know the cities that will be hosting World Cup 2018? Take this quiz RBTH has prepared for you!
All rights reserved by Rossiyskaya Gazeta.