Russia has always been a popular destination for Indian medical and engineering students. In addition to a friendly attitude towards Indians, a Russian government scholarships quota attracts students from India.
How has studying in Russia changed their lives? What have they discovered? What are their impressions of Russia? Here, three Indian students tell RIR about their personal experiences of living and studying in the country.
Daljeet Dagar from Delhi has lived in Russia for two and a half years.
He is a second-year student in the Department of Tourism at the Russian State University for the Humanities in Moscow.
"I was studying in the Department of Political Science at the University of Delhi, and they had a separate course on politics in Russia and India. This was how I received a government scholarship to study in Russia. I was already interested in tourism, and I wanted to get a second bachelor's degree in that field.
I like studying at the Russian State University for the Humanities because the class sizes are small, with one teacher per 10 students. In India, the professors often do not know the names of their students. At the same time, to be honest, studying in Russia is easier than in India, and the exams here are not as hard.
When it comes to differences in character between Indians and Russians, I think that Russians are capable of splurging all their salary in one day, whereas Indians are more careful. Plus, of course, we smile more, and are much more open than people from Russia. But I have to say that I have many Russian friends, and I know very few students from India.
Moscow is an international city, with a mixture of cultures. I think that Indian students studying in small Russian cities can get a better understanding of the country.
Transport in Moscow is very convenient, especially for students: the social card is a very good thing.
Out of the places I've been to in Russia, I remember Sochi and Kazan the most. In Sochi, I felt like I was somewhere in Spain, with the beautiful promenade and the excellent climate. In Kazan, the people are very welcoming, and there are many historical and cultural sites, such as the Kazan Kremlin and the mosque. Incidentally, I went to Kazan for an amateur badminton tournament.
I plan to stay in Russia and to start a business exporting metals from Russia to India. I think that relations between the two countries in this area are very much on the up. The same goes for tourism: Indians from Delhi, Mumbai, and other major cities are coming to Russia more often."
Sambhavna Biswas from Delhi is in her first year in Russia.
She is doing a master's degree in Public Policy at Higher School of Economics (HSE) in Moscow.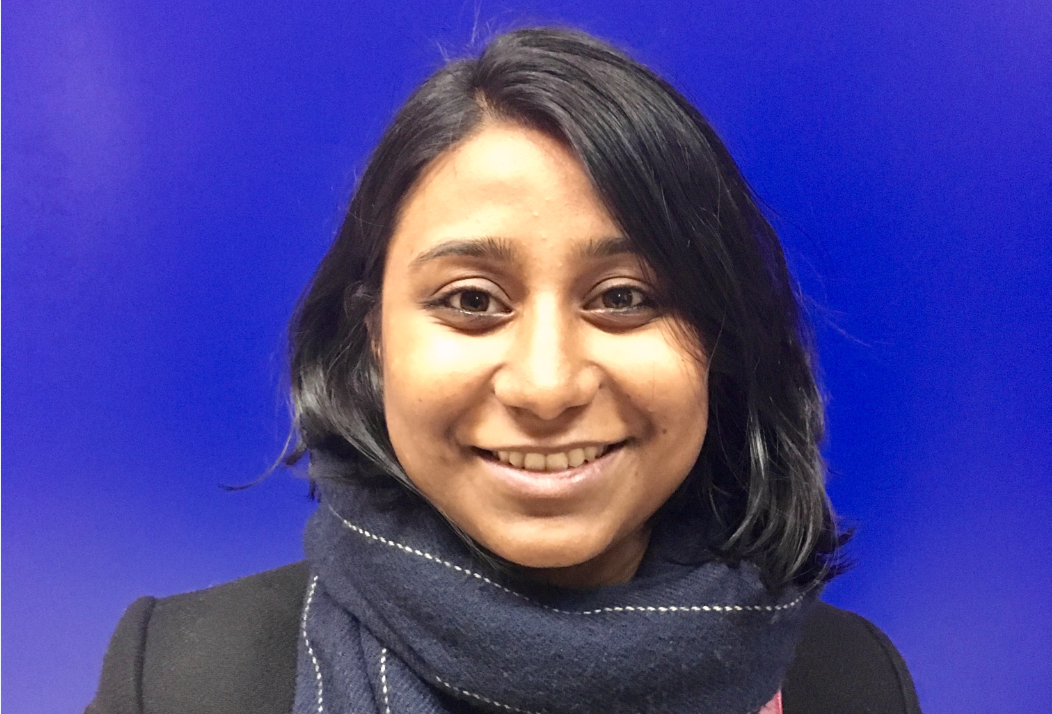 Sambhavna Biswas. Source: Personal archive
"A friend told me about the opportunity to do a master's at the HSE, and I decided to apply. With a scholarship being offered, I had no doubt about whether or not to go — so the reason was very simple.
I think that Russians are very direct — if they don't like something, they will say so. This is a very good trait. In class on my course, all the students tell the teachers straight away if they're not happy with anything. In general, I know very few Indian students at my institute, and I mainly hang out with students from other countries and from Russia.
There are so many cafes and places to go out in Moscow! There's always something interesting going on somewhere. I go out with my friends every weekend. But I haven't been to any other cities apart from Moscow, and it's hard for me to judge what the entertainment is like outside Moscow. Another thing I like is Russians' willingness to accept other cultures. Actually, not many people know about this aspect of Russia. There are many immigrants here, so I don't feel alien, and the people are very kind-hearted and ready to help, even when they don't know English. I feel safe at night in the middle of Moscow.
I don't particularly like the weather in Moscow — it's cold, gloomy, and there's no sun. I like snow, but it's hard for me when there's no sun for ages.
As for my plans, for the moment they include learning Russian — that's a definite in my life!"
Tamoghna Das from Kolkata has lived in Russia for four years.
He is a fourth-year student at the Tver State Medical University.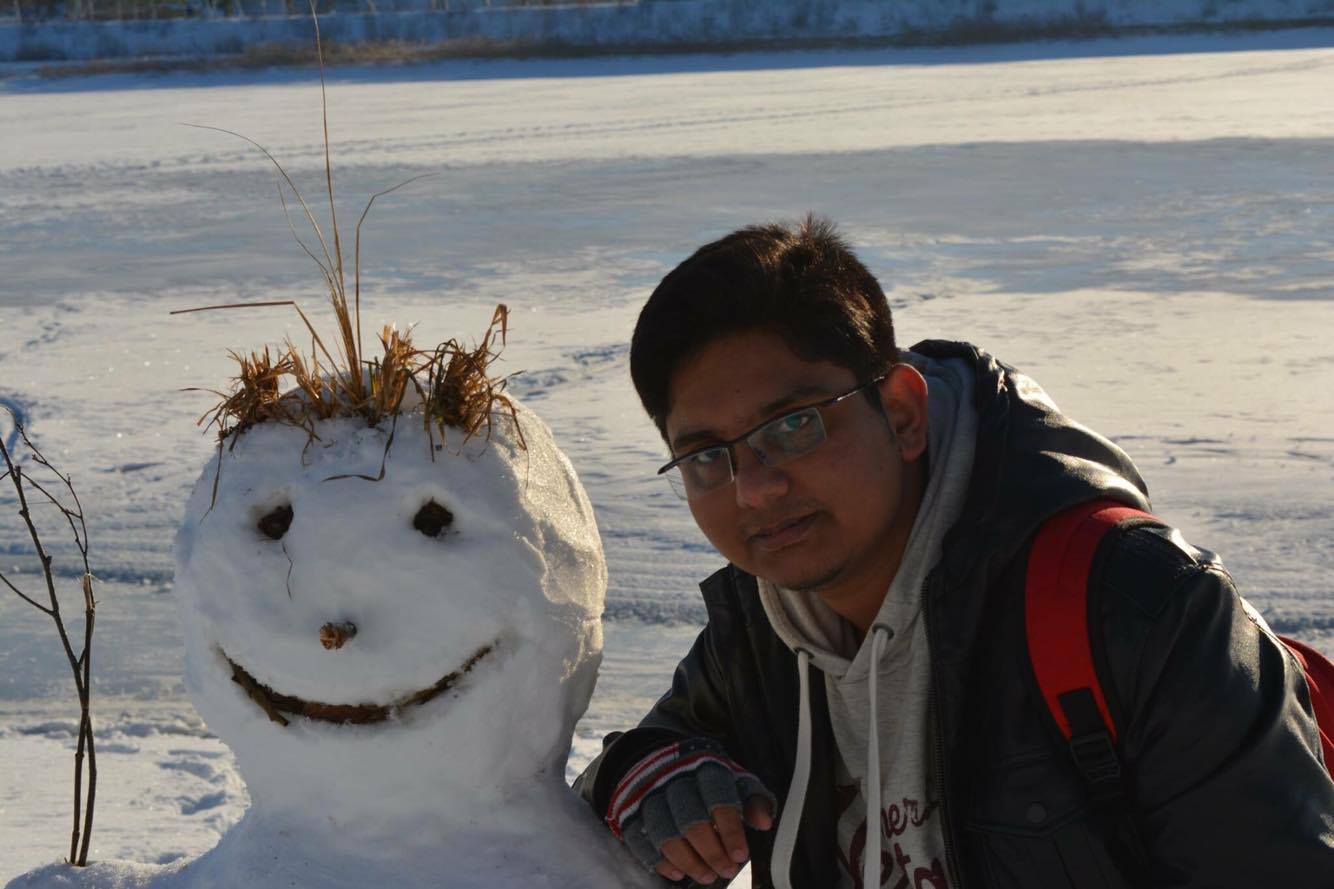 Tamoghna Das. Source: Personal archive
"Why did I come to Russia specifically? There are lots of Indian medical students in Russia, so one of the reasons was that I wanted to be among my compatriots. In addition, medical education in India is more expensive.
Like in India, you have to rely on yourself alone when comes to learning here. The courses and the examination program are a bit different here, but the main difference is that at Indian medical colleges you study for four and half years, whereas in Russia you study for six.
The language barrier has been a problem for me: few of the teachers speak English, and the whole programme at my university is in Russian. When I had just arrived here, I didn't know a word of Russian. The first two years here were hard in terms of communication, but in time I got used to it, and my new Russian friends have been a great help to me. In addition, there are a lot of Indians at Tver Medical University — the same kind of guys as me. During the student holidays, I've been to Moscow, St Petersburg and Kazan with my course mates — we had a fantastic time!
In my first year studying in Tver, a very funny thing happened to me. At my hall of residence, I wanted to change my pillow before I went to bed. The word for pillow in Russian (podushka) is similar to the word for grandma (babushka), so I got a bit muddled up. There was a middle-aged woman in the room, and I said to her: 'I want a grandma.' She was probably frightened, and started shouting at me. I didn't understand a word. Finally, it occurred to me to show her a pillow. Since then, she has called me 'pillow-grandma.'
Russia is a very good country, except for the weather. This winter in Tver, it was about minus 33 degrees — very cold. In India, meanwhile, the temperature in winter never falls below plus 10.
After my studies, I intend to go back to India. But I will certainly come to Russia on holiday."
If using any of Russia Beyond's content, partly or in full, always provide an active hyperlink to the original material.