Country Estates Make Great Autumn Getaways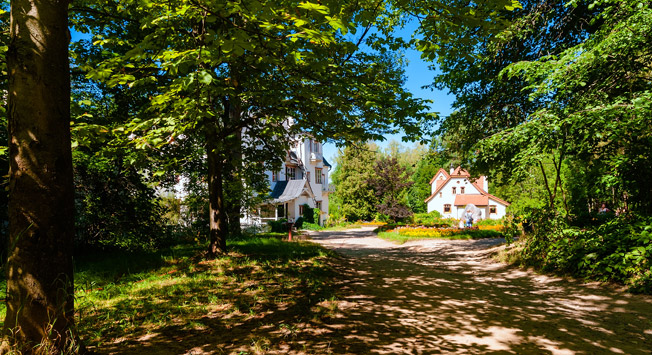 Lori, Legion Media
The Russian poets love autumn. Autumn is freedom and tranquility; it is the brief, barely perceivable splendor of the landscape before it quickly fades to winter. Nowadays, autumn in European Russia lasts only a few weeks—it is a fleeting period of golden foliage, mustard-colored leaves rustling underfoot, crimson sunsets and chilly twilights.
In the native village of the Russian poet Sergei Esenin, located in the Ryazan region 270 kilometers from Moscow, a museum-reserve was opened in 1965. Right after the poet's death in 1925, devotees of his work began making pilgrimages to Konstantinvo. They met Esenin's mother and sister in Esenin's house, and record books show thousands of notes requesting that an Esenin museum be opened in the village. Annual festivals, poetry nights and concerts are now held in the village. The Esenins' estate, the Church of Our Lady of Kazan, a literary exhibition, and zemstvo and teacher training schools have all been preserved in the village.
All rights reserved by Rossiyskaya Gazeta.