The Great Urals await to host Olympic Flame and FIFA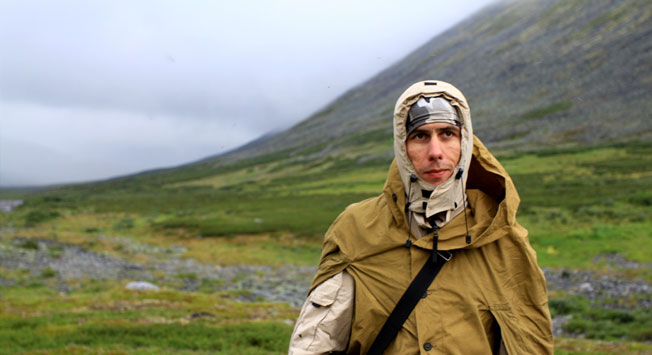 Nine Russian regions straddled by the Urals Mountains are planning to establish a tourist brand called the Great Urals.
Nine regions, with historical and natural landmarks little known outside Russia, wish to begin a tourist venture called the Great Urals. The venture will seek to provide tourists with the most interesting interregional itineraries.
One such itinerary has already begun forming, following the meteorite that crashed on February 15th of this year. The tourist routes incorporate Lake Chebarkul in the Southern Urals (Chelyabinsk Region) and attract people from Britain, China, Germany and the United States.
However, the nearest international airport is in Yekaterinburg in the neighboring Sverdlovsk Region.
Combining two regional tours, you can look at the stars at the Kourovskaya Observatory, stand on the border between Europe and Asia and descend into a gold mine (the Urals were the first Russian gold-mining area). Along the way, you can visit one of the many mineralogical museums displaying unique semi-precious Ural stones.
Bordering the Sverdlovsk region is the Perm Territory, which can be added to the trip. It's famous for the Molebsky Triangle, a cult place for ufologists and ghost hunters, where numerous anomalous phenomena have been observed and attributed either to extraterrestrials or tectonic faults.
The Urals are a perfect place for mountain river rafting or a bath in hot springs. The region is also dissected by the Trans-Siberian Railway and it's also the place where the Romanov dynastic met their tragic fate. The Urals offer foreign tourists an opportunity to see "the real Russia," outside of Moscow and St. Petersburg.
So far, there are not many programs that tour several Ural regions at once. Though group tourism would be cheaper, travel agencies are willing to provide individual tours. Creating a single brand would help solve the problem.
Elmira Tukanova, the head of the Sverdlovsk Region Tourism Development Centre, said the idea of larger-scale tourism received a positive reaction from the professional community at a presentation in Berlin.
The most promising countries are those with direct flights to Yekaterinburg's Koltsovo Airport: China, the Czech Republic, Germany, Great Britain and Turkey. Many tourists also visit the Urals when they travel along the Trans-Siberian Railway, which is among the top ten most popular tourist routes in the world.
The Urals await a number of large events over the next five years. The most prominent among them are the Olympic Torch Relay and the World Judo Championship in 2014, the European Skating Championship in 2015 and the FIFA World cup matches in 2018.
Meanwhile, the Ural regions are preparing an agreement that would carry forward plans to develop the Great Urals brand by creating a single set of symbols, jointly taking part in international exhibitions, and developing a plan of common events to attract tourists.
All rights reserved by Rossiyskaya Gazeta.