The Romance of the Railroad: along the Trans-Siberian Railway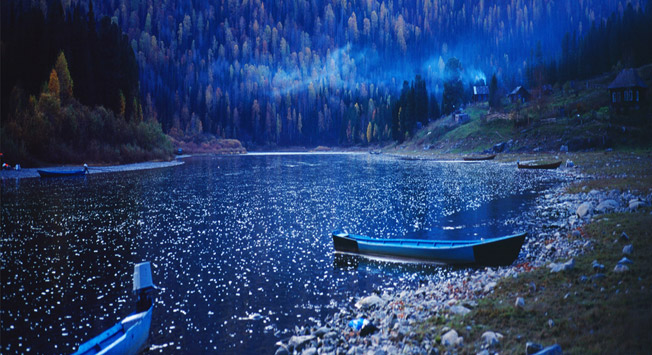 The Great Siberian Railway beckons you to go on a romantic journey of more than 5,600 miles.
Travel First Class
If you've got enough time at your disposal and want to observe the vistas of the biggest country in the world from a train window, choose the high-class trip on the train "The Golden Eagle".
The 15 day journey on "The Golden Eagle" across the whole of Russia is a unique railway cruise, with every imaginable convenience, taking the route: Moscow – Kazan – Yekaterinburg – Novosibirsk – Irkutsk - Port Baikal – Ulan-Ule – Ulan-Bator – Vladivostok.
The trip includes numerous excursions at stop-offs: bars, restaurants, banquet halls, karaoke – the travellers will have access to all of this entertainment. Each compartment is fitted out with a bathroom, allowing for passenger comfort during the long journey. Every morning, in one of the restaurants, you'll be served with freshly squeezed fruit juices and fare baked by the best cooks.
You can purchase a tour on the site transsibexpress.ru, with tickets starting at 15,000 dollars. The price includes a 15-day tour with transfers, excursions, accommodation and meals. The earliest tour for which tickets are available for purchase will take place in May 2014.
Travel Business Class
It's quite feasible to organize a pleasant journey to Vladivostok without straining your finances, by choosing the high-class train "Russia". The train is comfortable: the compartments are fitted out with key-cards, electric sockets, televisions, bedding and travel kits. You can either have a snack in the dining car or order a meal directly in the compartment.
During the train journey, you will pass through 6 time zones, but there'll be no shortage of picturesque scenery, as more than 200 kilometres of the railroad passes alongside Lake Baikal.
The fare is 16,000 roubles (460 dollars) per berth in a compartment shared by four passengers, and 32,000 roubles per berth in a two-berth compartment. The journey time is 143 hours and 20 minutes.
Travel Economy Class
If you're prepared to forgo some travel comforts, you could choose the most economic way of making the trip from Moscow to Vladivostok: in an open-plan "platzkart" sleeper car, in which individual bays are open and linked by an aisle running the length of the carriage. On a 7-day journey you'll most likely make friends with fellow-passengers and so take any discomforts in your stride. On the other hand, you can't count on privacy and quiet, as there are lots of passengers in this type of carriage.
The cost of reserving a seat on the long-distance train No. 100 is from 7,000 roubles (200 dollars). The journey is slightly longer at 162 hours and 38 minutes.
Trans-Siberian historic route: Moscow – Ryazan – Ruzayevska – Samara – Ufa – Miass – Chelyabinsk – Kurgan – Petropavlosk – Omsk – Novosibirsk – Krasnoyarsk – Vladivostok
All rights reserved by Rossiyskaya Gazeta.