What awaits you in Moscow parks this winter?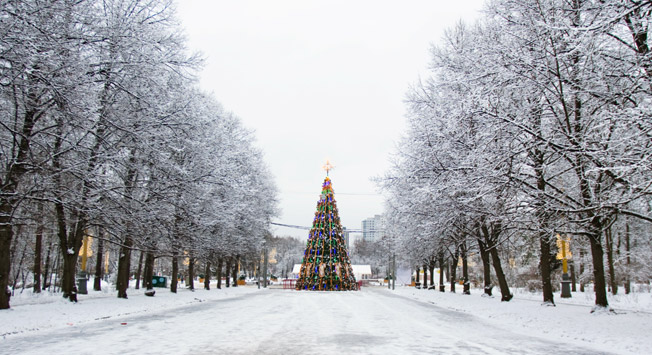 Russians are experts at making the cold season fun.
Gorky Park
Sphere tents will be installed here in mid-December. Visitors will listen to winter stories in the "Sphere of Tales", learn about the future in the "Sphere of Predictions", share their dreams and hang notes on huge antlers in the "Sphere of Desires". During the New Year Holidays, you will be able to play with giant snowballs, snow golf and bowling, as well as tumble in zorbs and try your hand at retro curling in the park. Waltzes will be the main theme of this New Year's Eve, and snow and ice installations will be the main theme of Christmas.
Muzeon Arts Park
There will be markets here during the entire winter season. Small stalls will be selling handmade decorations; souvenirs made by Russian artisans, designer felt boots and Christmas cakes. The Russian Feast will be the leitmotif of New Year's Eve: Olivier Salad and dressed herring. A performance devoted to the birth of Christ will be shown in the park on January 7.
Sokolniki Park
An ice city will be erected in the park by the end of December, where world champions in snow and ice sculpturing will conduct master classes at weekends. The New Year will be arranged after the movie "Carnival Night", and Christmas will be arranged in the style of the novel "Evenings on a Farm near Dikanka". On December 21, a traditional Christmas Fair will open in the park.
Izmaylovo Park
They will be teaching figure skating in the First Step program in Izmaylovo Park for the entire winter, an interactive Christmas fair, the "Magical Christmas" will start operating at Central Square on December 27. Here, you will be able to watch a laser show on New Year's Eve and a family program "Light of a Distant Star" at Christmas.
Babushkinsky Park
Workshops will open during the New Year Holiday in the park, where the visitors themselves will make decorations for the park. A dancing retro program, the "White Waltz" has been prepared for pensioners. An installation called the "Flying Angel", voiced by ringing bells, will also appear here by Christmas.
Tagansky Park
Christmas Fair of souvenirs from various Russian cities will open in the park on December 21: shawls from Pavlovsky Posad, marshmallow sticks from Kolomna, honey-cakes from Tula, white and blue souvenirs from Gzhel. A charity auction and launching of illuminated kites into the sky are planned for New Year's Eve, Christmas carols and children's performances in a puppet show booth are planned for Christmas.
All rights reserved by Rossiyskaya Gazeta.