Bolting through the Baltic: seaside villages for a weekend getaway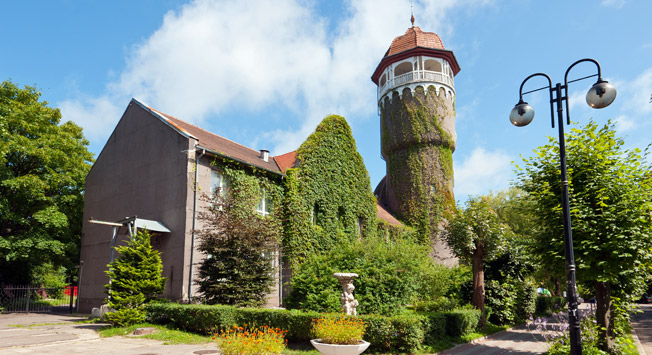 The Kaliningrad Oblast Region is in no way inferior to the neighbouring Baltic countries in terms of the natural riches of its resort areas.
This settlement is famous for having the widest beach on the Kaliningrad Baltic. There are not as many holidaymakers here as in the popular town of Svetlogorsk. Wooden umbrellas are dug into the coastal banks. There's a football pitch right on the beach, where regional and international tournaments have been held for several years. There are also paintball facilities and several beach volleyball courts. Right on the beach, there is also a restaurant built in the form of a Roman galley.
The sights include a huge amber works – the only one in the world which processes amber using industrial methods.
A small lake has formed in the place of the former amber mine called Anna. Now it is a quiet lagoon, with paid admission (100 roubles), and a cult place for divers. One can also dive in Sinyavinskoye Lake which has a flooded forest buried forever in its depths. Also, Yantarny is hosting the semi-finals of the world cup for finding amber. The winners will go on to the final which will take place on the Polish part of the Vistula Spit.
In Yantarny, there is beautiful Becker Park, home to unusual tulip trees. The park is named after a German businessman, the true Amber King, who invested heavily in the development of the settlement. After the war, the park has fallen into sad disrepair. The great-great-great-grandson of Becker has now come here to revive it, however. He has built a neat pathway to the beach and opened a small hotel that houses 15 people.
All rights reserved by Rossiyskaya Gazeta.