Fly to Moscow Contest: give us 6 answers and get 2 luxury tickets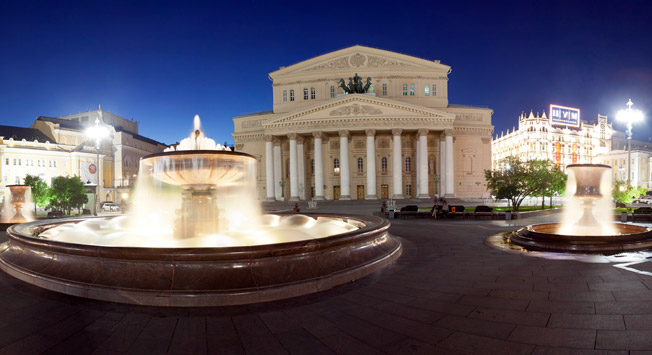 Follow the publication of a series of Questions and Tasks on RBTH Travel and be in with a chance of visiting the Russian capital for free*
Haven't been to Moscow yet and dream about visiting it or just returned and wish to come back? Here is your chance!
Our contest consists of two parts: Questions and a Creative task. After evaluating the Questions part the finalists will be allowed to participate in the Creative task. The specific task will be revealed to you after announcing the finalists on May 23.
To participate, you have to answer 6 Questions, published one-by-one every 2 days on travel.rbth.com page from May 12th to May 22th.
Send your answer before the end of the day to contest@rbth.com with the theme «FlytoMoscow <№of question>» in the subject line.
The ones who give the correct answers to all 6 Questions will go on the Final`s tour and receive the Creative task.
* tickets are available for travel of two persons in business class on one of direct routes served by Transaero Airlines to Moscow from New York, Miami or Los Angeles. Dates of flights to be agreed with the airline (subject to flight schedule and seat availability)
We are happy to announce contest finalists. These participants gave the most number of the correct answers:
Loïc Charlot
William Sheehe
Ребекка С
Swaroop Kagli
John Hansen
Leslie Heller
Tania M.
Kimberly O'Neill
Noemi Lubomirsky
david_low
Congratulations on advancing to the second round of "Fly to Russia!" contest! And here goes the final task:
ROUND 2 CREATIVE TASK
The second round task of the contest is to Make a photo or collage on the topic "Fly to Russia!" In it you have to describe your dream-trip to Russia. What would it look like? You may use your own photos and images from the RBTH site as well as the Transaero logo. In order to win, your work must be published on your FB page with the hashtags #Transaero and #RBTH and receive the greatest number of likes before 29th of May - send us the link to your FB post in your answer to the RBTH finalist announcement mail.
All rights reserved by Rossiyskaya Gazeta.