Top 10 environmentally-friendly destinations to experience in Russia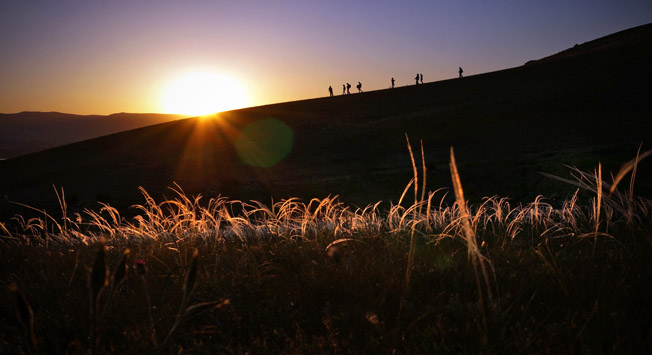 For visitors who want to enjoy the great outdoors and the fresh air of rural Russia, we have compiled a list of 10 interesting experiences and destinations far from the crowded metropolises. From living in a converted village school to becoming an expert in cheese fermentation, these destinations will add something different to any itinerary.
1. Nikola Lenivets, Kaluga Region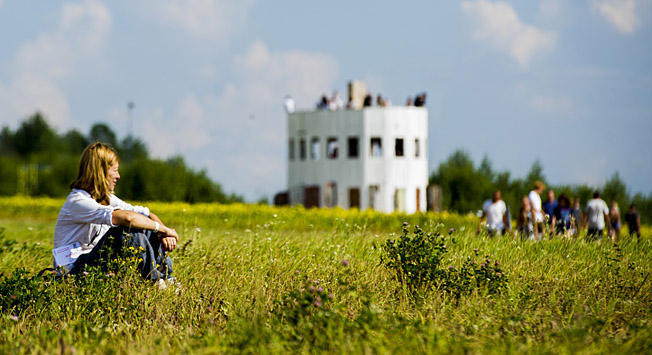 Photo credit: ITAR-TASS/Sergey Bobulev
Nikola Lenivets is an art park and organic farm that regularly hosts architectural festivals, new media conferences, science events, electronic music parties and ecological workshops. Guests can camp and volunteer at the farm, but without having to leave showers or wi-fi behind. There is a hostel, a restaurant, a bar and cottages available to rent.

2. La Fattoria Little Italy, Tver Region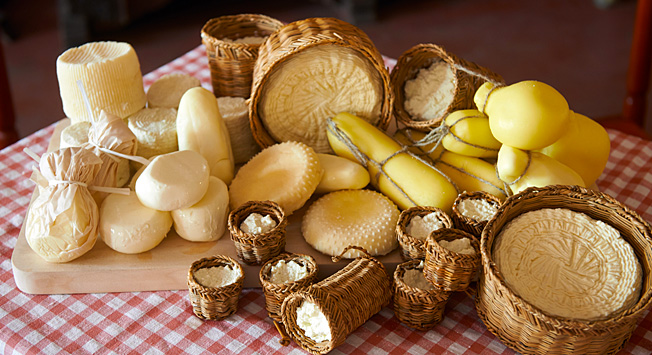 Photo credit: TASS
Cheesemaker and Italian native Pietro Mazza, welcomes visitors to his 40-acre farm where he keeps over 100 cows. The first part of the visit is the tasting room to sample the selection of cheeses produced on the farm. Of course this is all accompanied by a glass of Italian wine, and followed by lasagne or an Italian crepe! To work off the fine food, guests can spend a few days riding horses, milking the cows and helping with the cheese making process. Keep in mind that Pietro maintains farm hours so work begins at four in the morning!

3. Bogdarnya, Vladimir Region


Photo credit: TASS
This farm is considered by its owners to be a promoter of healthy living, mixed with the best traditions of Russian rural life. Bogdarnya offers a wide range of activities including farm tours, food tasting, cookery classes, food processing workshops and training for restorative agriculture. The main idea is for guests to become immersed in and adapt to Russian village life. Visitors can stay in Bogdarnya's hotel or have the option of going more "native" and staying in a picturesque cottage in a nearby village or accommodation in a reconstructed village school.

4. Sumarokovo Moose Farm, Kostroma Region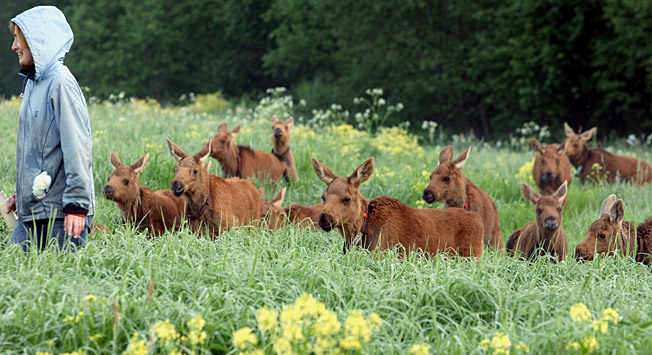 Photo credit: TASS
To get in touch with your inner moose, come to this experimental farm founded in the Soviet period on the outskirts of Kostroma. Today, there are several moose farms around Russia, although this is the Taj Mahal of them! Here the moose roam the grounds freely and produce milk and antler velvet. Guests can learn how to look after a moose and sup fresh moose's milk at the farm's bar. Camping is possible with prior permission from the farm, although there is no formal accommodation on the site.

5. Olgino Horse Farm, Moscow Region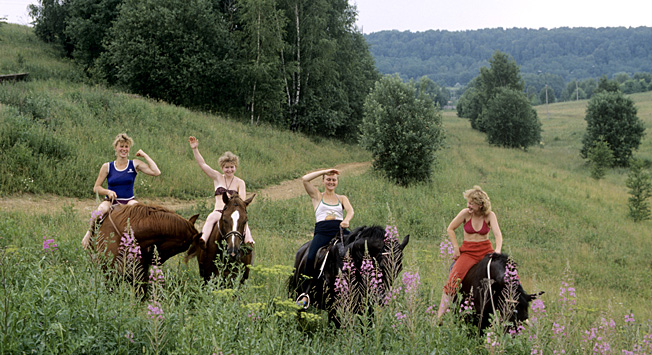 Photo credit: RIA Novosti
Although horse riding is the main activity here, there are a wide range of other experiences on offer. There is a farm on site that supplies the food for its café which specializes in hearty peasant fare. Local lamb, goose, duck and rabbit meat are also available to buy for barbequing. Guests can relax in the sauna, rent a bicycle, go swimming or fishing, with skiing and horse-drawn sleigh riding available in the winter.

6. Russkinskaya Reindeer village, Khanty-Mansi Autonomous Region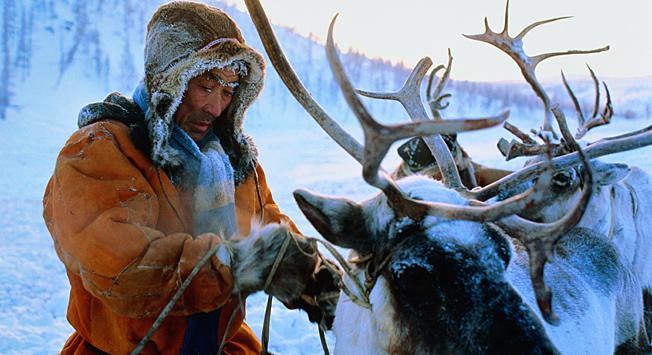 Photo credit: Getty Images/Photobank
In the village located out on the tundra 130 km from Surgut, visitors can feed reindeer at a special farm, go canoeing, fishing and hunting. One of the village's main attractions is the Museum of Natural History, which features exhibits on local wildlife and the indigenous population, who make up over half of the local population. Russkinskaya tries to maintain its traditions through song, dance, food and handicrafts all of which can be had in abundance here.
For more information on how to get there and where to stay check out russadm.ru/in/md/main (in Russian)

7. Avanpost Ranch, Moscow region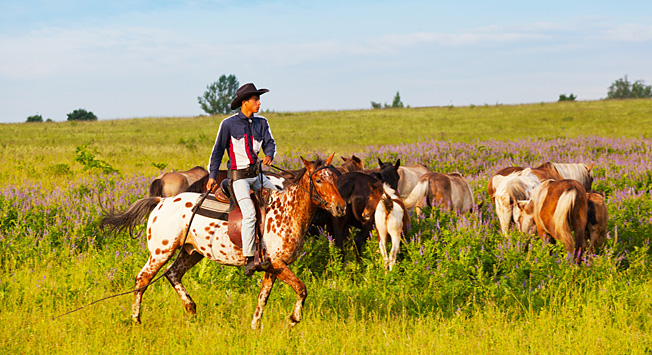 Photo credit: Lori/Legion-Media
Role playing is one of the ranch's main attractions and many come to dress up and enact fantasies such as being a cowboy in the Wild West or a noble out on the hunt with hounds leading the way. Private parties can be arranged that include an MC called Sheriff, country music and line dancing.

8. Primorsky Safari Park, Primorsky Region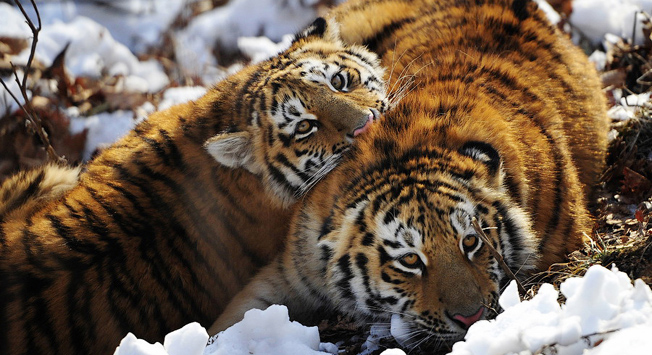 Photo credit: TASS/Yury Smityuk
In this wildlife sanctuary, animals roam the grounds of the park as if in the natural habitat. The animals are separated into four areas with tigers, hoofed mammals, birds and carnivorous animals occupying separate parts. The park is also populated by Himalayan black bears and Amur tigers, as well as foxes, red wolves, badgers, wild boar, goats and birds. Visitors will be able to get great views of the tigers from a bridge and get up close with many of the smaller animals. The sanctuary acts as a rehabilitation centre and promotes knowledge about the environment.

9. Dog sledding in Kamchatka, Kamchatka Region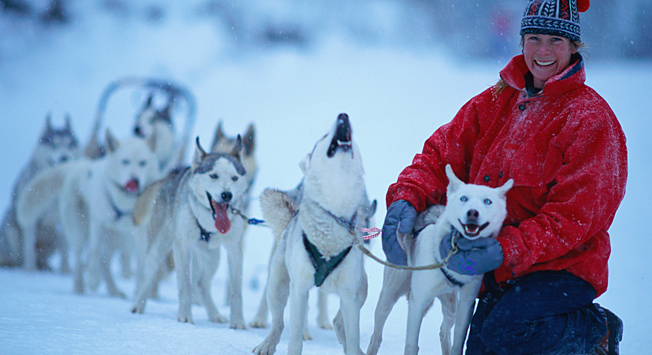 Photo credit: Getty Images/Photobank
This excursion promises to turn you into a dog 'musher' (or in laymen's terms, a sled dog team driver) by the end of your tour. With jaunts ranging from half a day to a full day, the ride will take you through beautiful scenery on the outskirts of the regional capital and past the peaks of three volcanoes: Avachinsky, Koriaksky and Kozelsky. Upon return to the lodge a picnic awaits! Skiing is also available.
For more information on how to get there and where to stay check out kamchatkahuskies.com

10. Lake Baikal, Irkutsk Region and Buryat Republic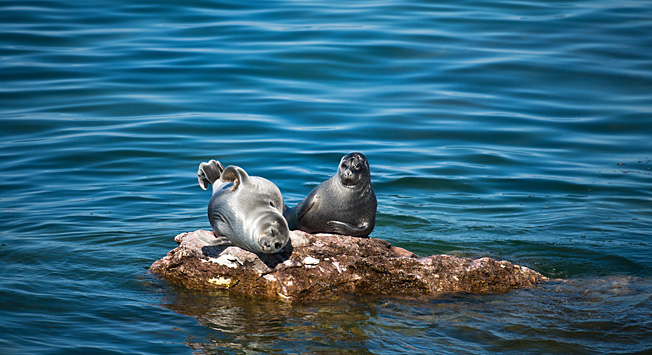 Photo credit: Lori/Legion-Media
The bracing winds which blow off the world's oldest and deepest fresh water lake, Baikal, will revive any weary traveller. Many visitors come to see the Baikal seal, one of only three freshwater seals in the world. Scientists are baffled as to how these seals made it so far from the ocean. Another option for visitors is to volunteer with the Great Baikal Trail organisation, whose goal is to build and restore a trail that will circumnavigate the whole Lake. In addition to building the trail, other projects include creating park space for preservation and the restoration of an old watermill.
For more information on how to get there and where to stay check out greatbaikaltrail.org
All rights reserved by Rossiyskaya Gazeta.