Bargain beach holidays on the Baltic Seaside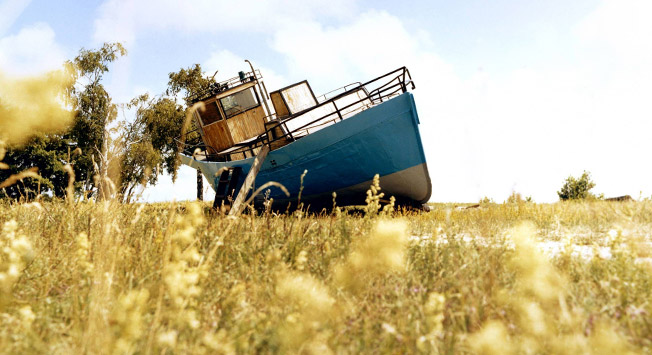 The Curonian Spit is the most popular destination of the Kaliningrad region. The spit is a unique natural path of sand and trees surrounded by water on both sides: the cold Baltic Sea on the right and the warm shallow Curonian Lagoon to the left. The sixty-mile-long spit stretches from Zelenogradsk through the settlement of Rybachy and ends in the Lithuanian Klaipeda. The widest spot is 2.3 miles across and in some places it narrows down to 437 yards. One can run from one side to the other, cool off in the sea, and bask in the warm shallows of the Curonian Lagoon.
The Vistula Spit is 40 miles long, 22 miles of which are in Russia. With a width ranging from 328 yards to almost 1.24 miles, it has become a new destination in Russian ecotourism.
The Vistula Spit does not resemble the Curonian Spit at all. This strip of land is unusual, preserving the memory of wars that occurred in the not-too-distant past. Two humble hotels with neat gardens stand side by side with dilapidated German water plane hangars, and people ride in trophy cars on crumbling roads.
At first glance the spit might seem frightening – every year unexploded ordinances are found in the ground and old trenches and anti-tank ditches are filled in.
Against this backdrop, the snowy white beaches look especially bright and cheerful. They are great fun to jump into from the high dunes – 33-44 yards of soft fine sand. There are not many people here and if you want to camp in a tent for the night, you cannot find a better place than the Vistula Spit. More than 50 years ago foreign tourists did not come here but now there are music festivals with tents and overnighters in the trenches. Today, infrastructure is slowly developing although there still no umbrellas, chaise lounges, or changing cabins.
But the stunning natural surroundings compensate for all this. Just being here is an adventure. You can try to find the secret tunnel that, according to the tales, links the Baltiysk "mainland" to the spit. Or you can wander along the shore searching for amber. If you are lucky, you may even see a submarine pop out of the water with the faces of young sailors giddy at the sight of land.
If there is bad weather, the ferries will not transport tourists and you will find yourself cut off from city life for a few days.
All rights reserved by Rossiyskaya Gazeta.