Get bottled up in a former perfume factory now home to lots of artsiness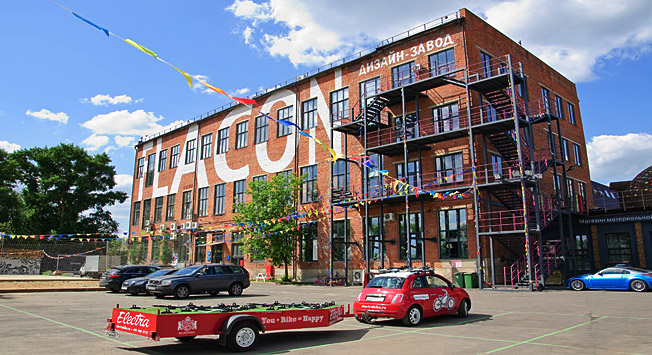 Not too far out from Moscow's city center (Dmitrovskaya metro station), the former glassworks factory has by now become a very colorful urban space dedicated to the more creative ends of the business spectrum. Though there's a lot of business going on (media groups, PR/ad agencies, design bureaus and art workshops) there's also a lot of room for pleasure. Here's our guide to the cutest, hippest, quirkiest and tastiest places within Flacon's territory.
Eat, drink and relax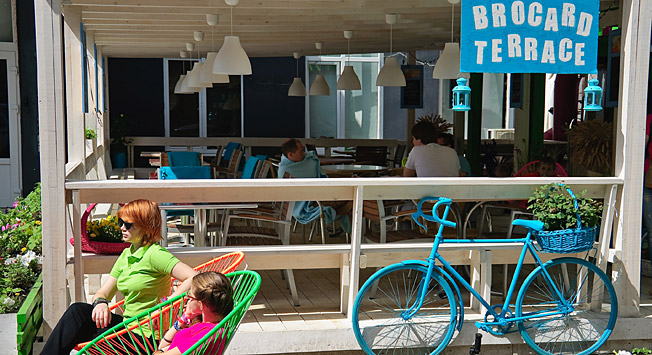 Photo credit: Lori/Legion-Media
Photo credit: TASS/Alexandra Mudrats
Kinohouse gives going to the movies a whole new meaning. A self-proclaimed "anti-movie theater", here you can rent out one of three private rooms equipped with a screen, comfy couches, professional sound systems, a bar and a karaoke machine for you and your friends. Payment is by the time you spend there, not the amount of movies you watch.
Fit body and mind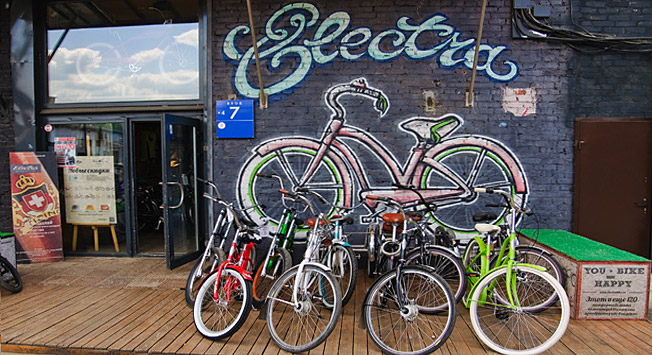 Photo credit: Lori/Legion-Media
The residents of Flacon put a lot of emphasis on improving the world around us through creative and educational ways. For example, The Moscow Restaurateur Housedeals with everything restaurant-related: a professional educational center, culinary studio and consultancy. To cater to the growing number of vegetarians and health-conscious consumers as a whole, it even opened up its own Veggie School where students can learn all about vegetarian and vegan cuisines as well as new directions like ayurveda, aromatherapy, jyotish and other new age solutions to one's inner and outer problems. If you want to get your Apple skills up to scratch, Mobile Trainingorganizes "compact" mobile classes to teach you all about the basics of creative instruments like iLife and iWork and a wide range of other programs and operating systems.
It's not all about working out your brain. Flacon has several places for athletes too! Fans of cycling will be pleased to find CityCycle and Electra – both shops specialize in city bikes, accessories and a workshop where you can solve any bike-related issue. Streetball has everything you need if you're into basketball: shoes, clothes and accessories from leading world brands.

Work, work, work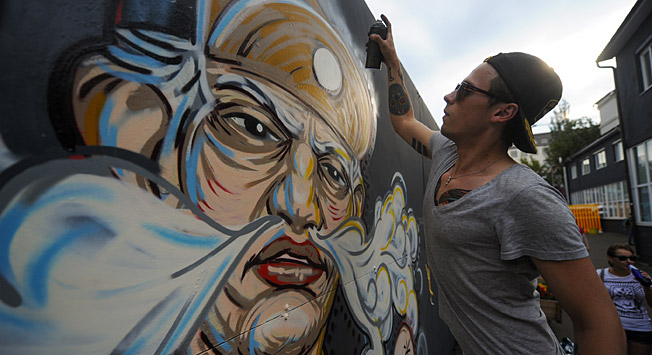 Photo credit: TASS/Alexandra Mudrats
If you need a place to work, which won't stifle your creativity, then one of these co-working places at Flacon might just be the place for you. Flacon Co-working rents out comfortable working spaces – large and small - to creatives and freelancers equipped with everything necessary for a productive day. Coworcafé is not only a nice, quiet place to get some work done but it also serves great coffee and desserts as well organizes all kinds of education activities for the creative types. Start Hub operates under a similar concept.

Shop till you drop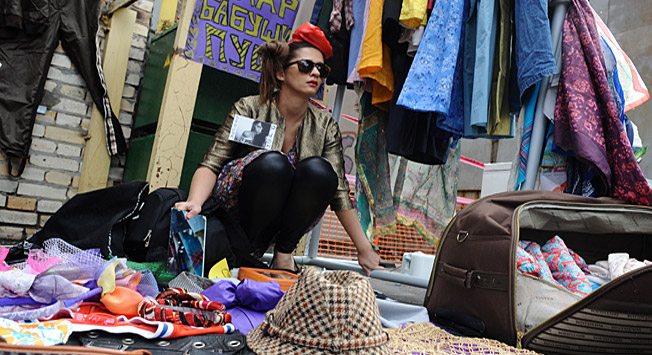 Photo credit: TASS/Stanislav Krasilnikov
And, of course, no trip to Flacon is complete without popping by some of the quirky, funky and hipster-orientated shops around its territory. Listing all of them would take up a lot of time and space but it's safe to say that if you're after cool clothes, fun accessories, smart books and movies, high tech audio/video equipment, the latest in sportswear, original gift ideas or even instruments for professional stitching and sewing – you're bound to find what you're looking for and more.
All rights reserved by Rossiyskaya Gazeta.