Healing body, mind and soul: Sochi's best health retreats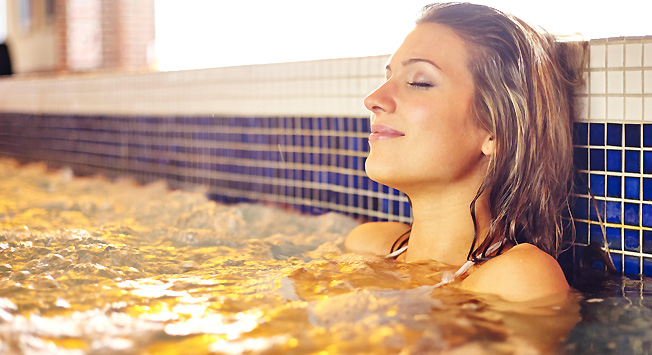 Sochi is among the world's largest sources of hydrosulfuric springs and iodine-bromine waters, a competitive advantage that keeps the city in high demand among Russian and foreign vacationers. Take a look at RBTH's insider's guide to Sochi's best health retreats.
Dolphin-assisted therapy


Photo credit: TASS/Valery Sharifulin
One of the most intellectual of marine mammals, dolphins are widely used in Sochi's main dolphinarium for therapeutic purposes. Sonic waves emitted by the animals are believed to increase human T-cells and endorphins. They help to reduce stress and ease developmental, physical and emotional disabilities including Down syndrome and autism.
Sochi's dolphin therapy course for children and adults consists of 10 group sessions supervised by psychologists and a marine animal trainer. Each session includes direct contact with dolphins and various activities. Children younger than 15 need to be accompanied by a parent in the swimming pool. It is also possible to swim with dolphins during 10-minute sessions.


Photo credit: TASS/Artem Korotayev
Dolphin therapy can also help lessen the effects of oncological and cardiovascular ailments, acute infectious and skin diseases, schizophrenia, allergies and epilepsy. Prices for single sessions range between 3,000-4,500 rubles ($46-70).
Hydrosulfuric waters at Matsesta retreats


Photo credit: Matsesta health resort press photo
The history of Sochi's oldest hydrosulfuric water deposit Matsesta (translates as flamewater in a local language) dates back to the 5th century when Romans, Athenians and Byzantines came to this region to use the springs as baths, showers, compresses, intestinal ablutions, inhalations and to treat other symptoms.
The premises are currently occupied by the city's five largest sanatoriums: Volna, Kudepsta, Moskva, Metallurg and the Maurice Thorez retreat. All of the venues use abundant iodide-bromine springs to heal musculoskeletal system diseases, cardiovascular and nervous system problems, skin diseases and to improve one's metabolism.
Four-day package tours to Matsesta during the holidays cost between 26,000 and 30,000 rubles ($400-$460), including accommodations, meals, therapist appointments, medical treatments, access to a pump room with various types of mineral waters, among other services.
Green Grove sanatorium


Photo credit: Green Grove sanatorium press photo
Towering 160 meters above sea level, Green Grove is one of Sochi's most prominent sanatoriums, surrounded by the 50-hectare Caucasian National Reserve arboretum that boasts diverse flora and a unique microclimate with pristine mountain and sea air.
The retreat focuses on balneotherapy, ozone therapy, physiotherapy and massage. Green Grove is ideal for fixing locomotor system ailments, strengthening the cardiovascular system and getting rid of nervous and gynecological diseases.
Green Grove's history is quite storied. Joseph Stalin's villa is located within walking distance and you can book an excursion here and enjoy breathtaking sea views from its balcony. There are no special package tours for Christmas and rooms are available for around $55 per night in December and January. The price includes select medical treatments.
Rodina Grand Hotel & Spa


Photo credit: Rodina Grand Hotel & Spa press photo
Photo credit: Alamy/Legion-Media
After relaxing at the spa, take a stroll around Rodina's own 15-hectare botanical garden whose vividness and lush greenery can be compared with Sochi's main arboretum. Even in winter the garden is full of tropical trees including yucca, mimosa and evergreen palm trees. There are no special Christmas packages, with suites available for 26,000-190,000 rubles ($370-$2,900) per night depending on the type of the room. Spa programs are booked separately.
All rights reserved by Rossiyskaya Gazeta.