Rock-climbing mecca on the south coast of Crimea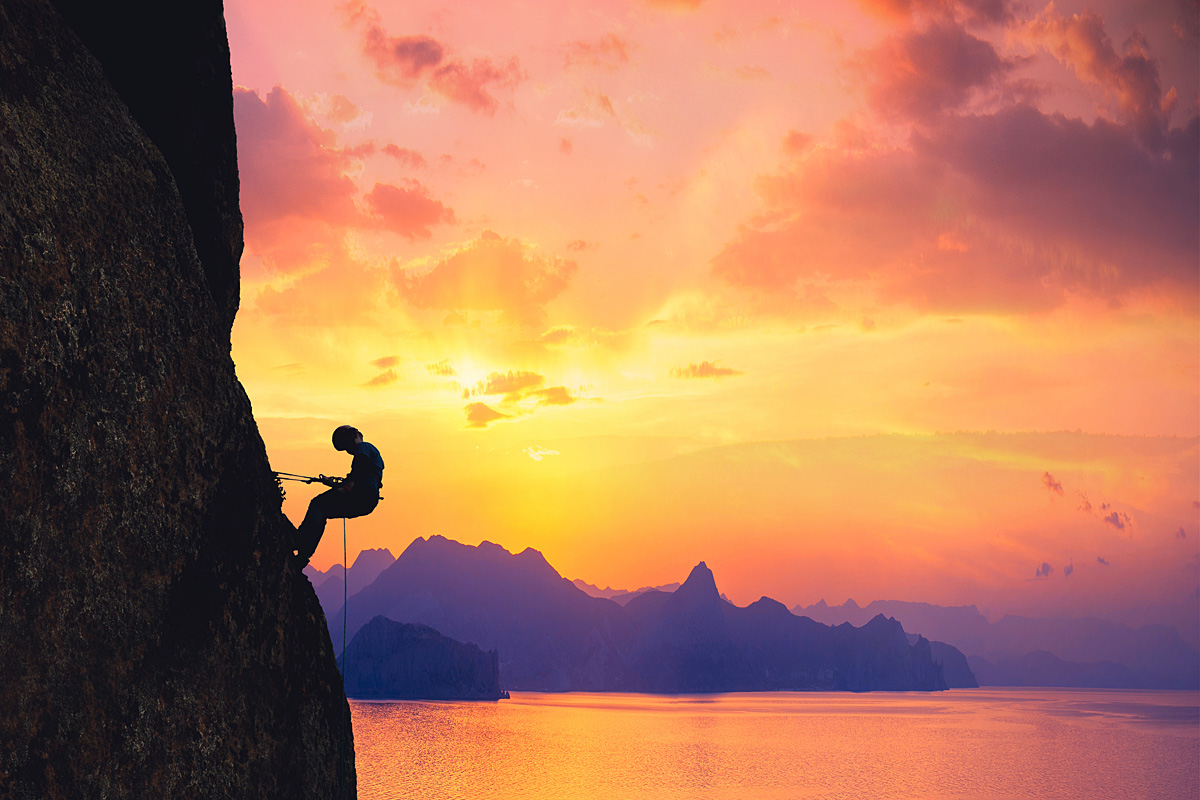 RBTH editors note: More than a year has passed since
a referendum was held on Crimea
, which led to a treaty being signed between the peninsula and Russia. This has been the source of enormous controversy between Russia, Ukraine and the West and many foreign embassies
warn against travel here
. As a result of economic sanctions that were passed in response to this event, traveling is not easy in Crimea: Practically no international airlines land here and visitors must bring fistfuls of cash with them. Bankcards and
credit cards are not accepted anywhere
, although it is possible to change foreign currency in banks.
Early in the morning, before the hot southern sun comes into full force, I arrive in the mountains. There is a lot of work to do because each route is a challenge. My fingers inspect the surface in search of the tiniest little handhold. My muscles toughen, causing my body to make seemingly impossible movements. There is a blue sea with whitecaps under me and it is tempting to descend and plunge into the refreshing water. But this will come later, while now the mountains, the route and the sporty pleasure of overcoming myself await me.

Nikita Cleft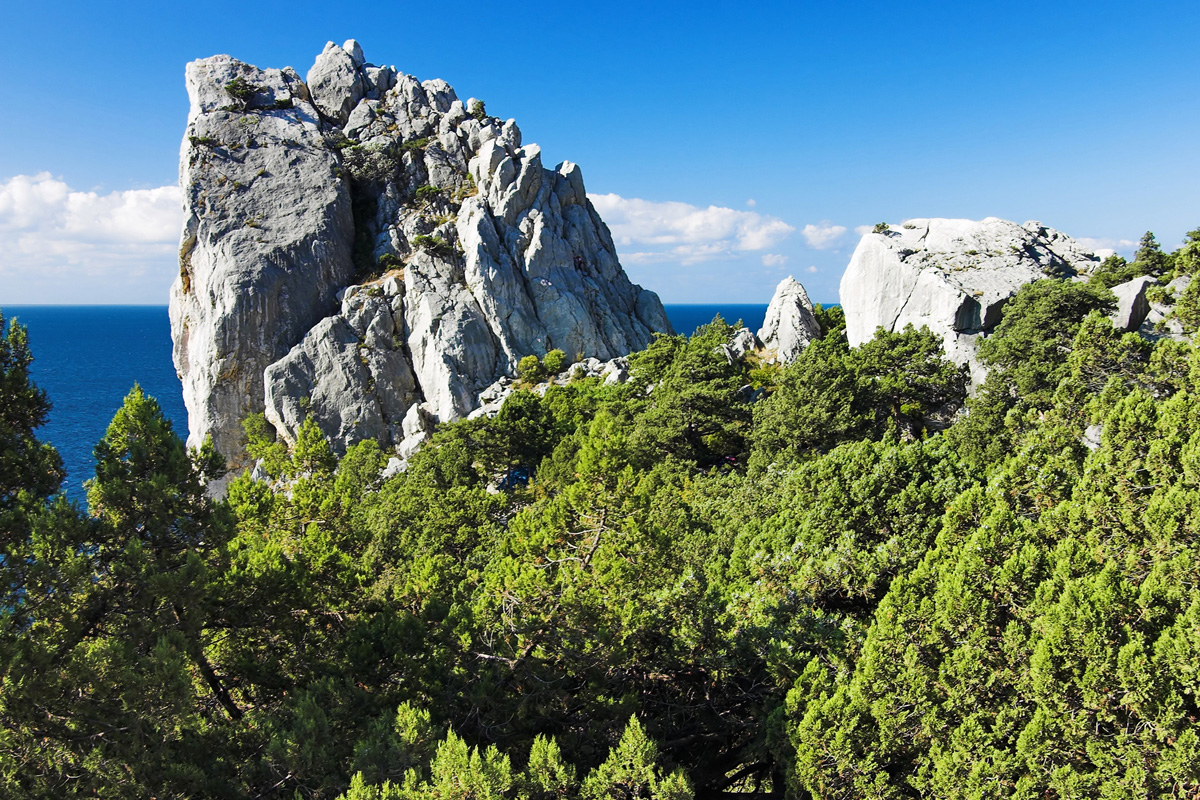 Photo credit: Lori/Legion-Media The town of Nikita, which is most famous for its botanical garden and comfortable rock-climbing walls, is a small settlement not far from Yalta. Nikita Cleft is a gigantic corridor with walls that rise up to 25 meters. If you have never rock-climbed before but are willing to try, here you will find many simple, but interesting routes that are good for beginners.
For experienced climbers there are complex and technical routes here, each of them requiring a special approach. Some of them, such as "Love Games" (Les jeux de l'amour) and "Perestroika Lever" (Le levier de la perestroika), were carved in the waning days of the Soviet Union by French climbers. You can get to Nikita by car (although passage that leads directly to the mountains is closed) or by public transportation from Yalta. It is forbidden to put up tents at Nikita Cleft, so plan on looking for accommodations in the nearby town.

Red Stone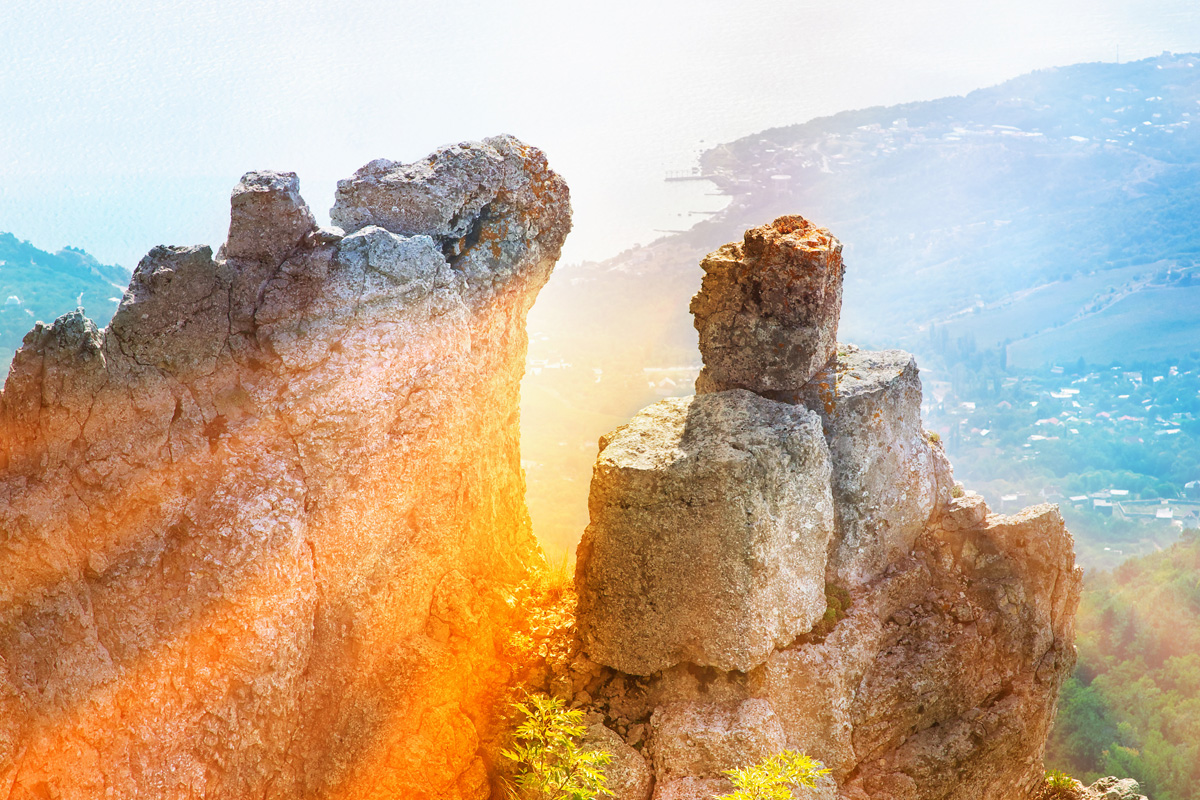 Photo credit: Alamy/Legion-Media Late at night the camp comes to life: Delicious smells spread among the tents, tired people gather in groups to share their experiences and talk about their successes and failures. It is here that you will quickly understand what rock-climbing fellowship is.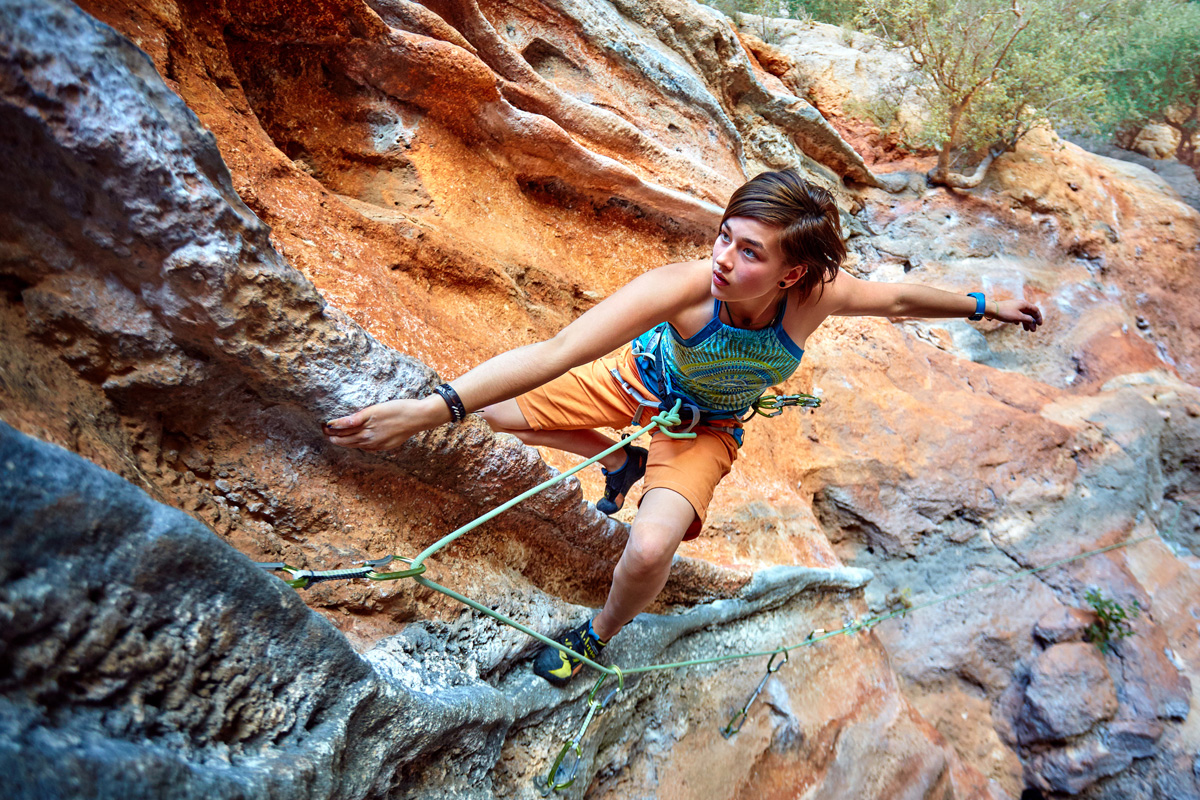 Photo credit: Shutterstock/Legion-Media
You can get to the Red Stone by car or public transportation. If taking the latter you will need to walk about 30 minutes from the road to the cliff after the bus lets you off. You can stay in a tent next to the mountains, at the rock-climbing site "Red Stone" or in the nearby village.

Cat Mountain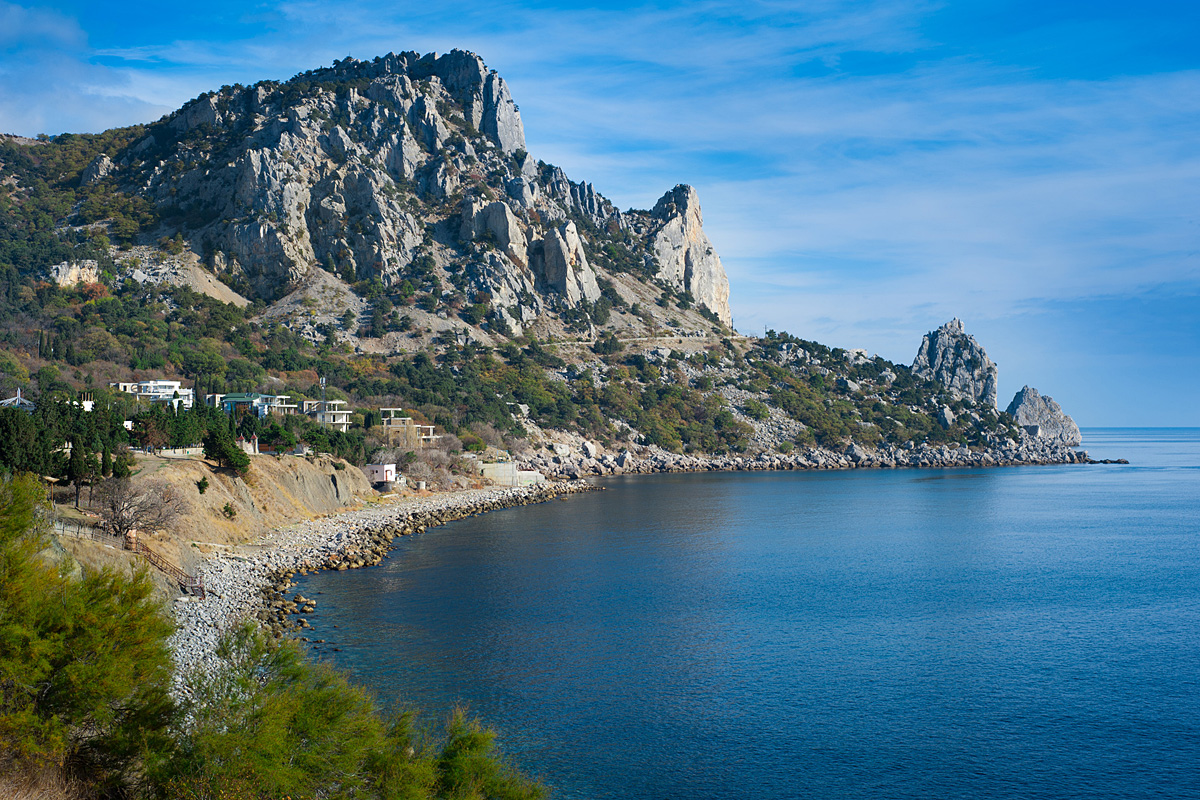 Photo credit: Lori/Legion-Media Cat Mountain is perched near the village of Simeiz, which is located 25 kilometers away from Yalta on the way to Sevastopol. If you stretch your imagination a little bit, the mountain does look like a laying cat from afar. However, the climbers have their own reason to call the mountain in honor of our feline friends. The rocky surfaces here are very prickly and tiny snags with sharp edges stick into fingers like cat's claws. Routes on Cat Mountain require not so much physical strength, as the ability to properly position yourself and maintain your balance.

Swan Wing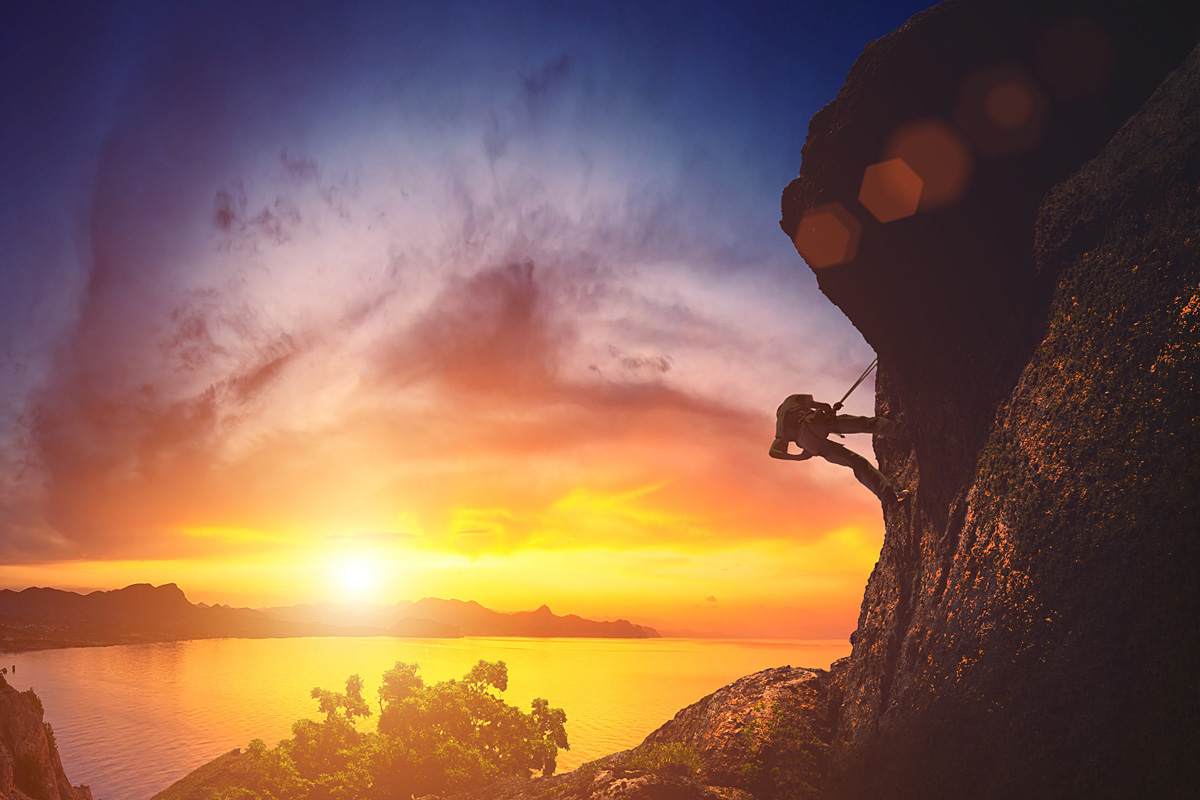 Photo credit: Shutterstock/Legion-Media
A graceful cliff called Swan Wing is located not far from Cat Mountain. Light gray rocks decorated by weathering lace slightly hang over a coast that is covered with giant boulders. This is an ideal place for those that do not want to choose between the cliffs and the sea. What could be better than an afternoon of rock-climbing followed by a skinny dip near a secluded nudist beach directly below the routes?

Diva Cliff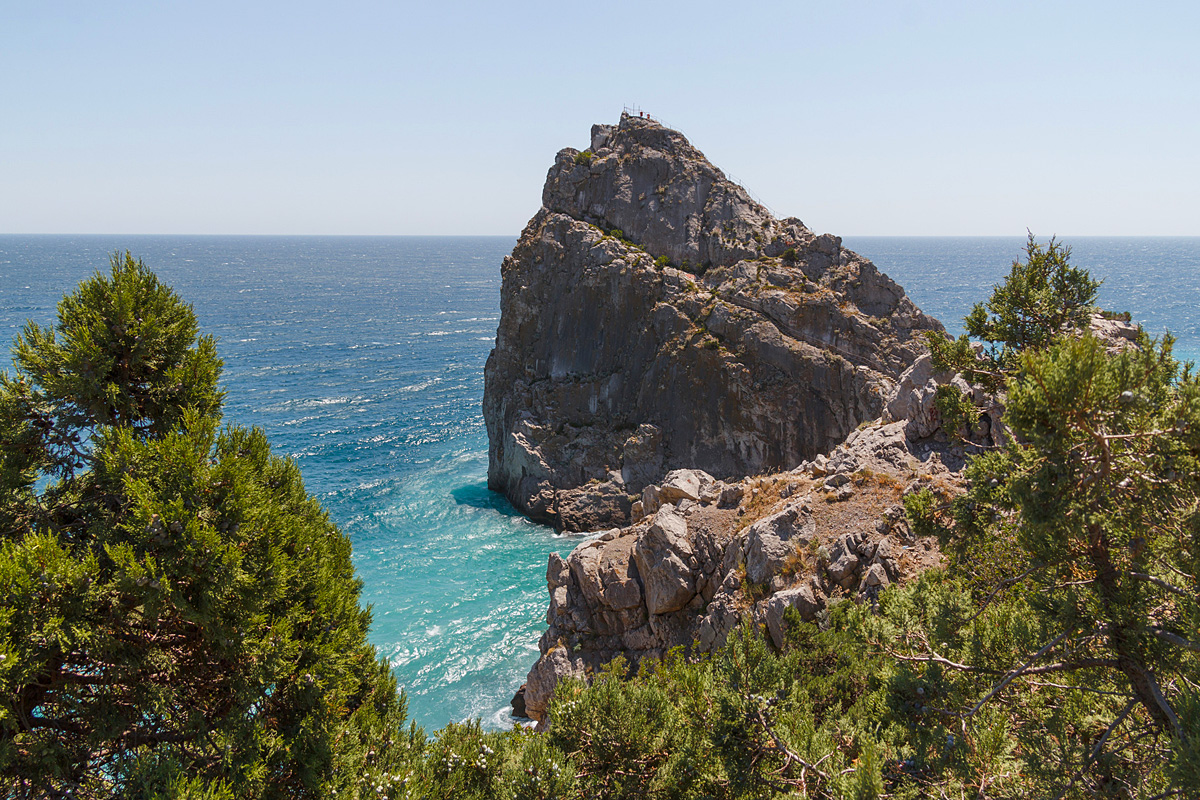 Photo credit: Lori/Legion-Media The third rock-climbing "place of power" near the town of Simeiz is Diva Cliff, which emerges far away at sea. At the top the cliff there is a viewing platform with a staircase leading up to it. But that's not what attracts rock climbers. Actually, Diva is one of the few places in Crimea where you can practice deep water soloing, which has become quite popular recently. This is a special kind of climbing where your only harness is the depth of the sea. Mistakes are not an option: One unfortunate move and you will fall into the lapping waves beneath.
You can get to Simeiz by car (along the Yalta-Sevastopol highway) or by public transportation from Yalta or Simferopol. Some mountaineers put up their tents right next to Swan Wing, but it's better to take accommodations in the nearby village.
All rights reserved by Rossiyskaya Gazeta.