Exploring Catholic Moscow: History, beauty and where to worship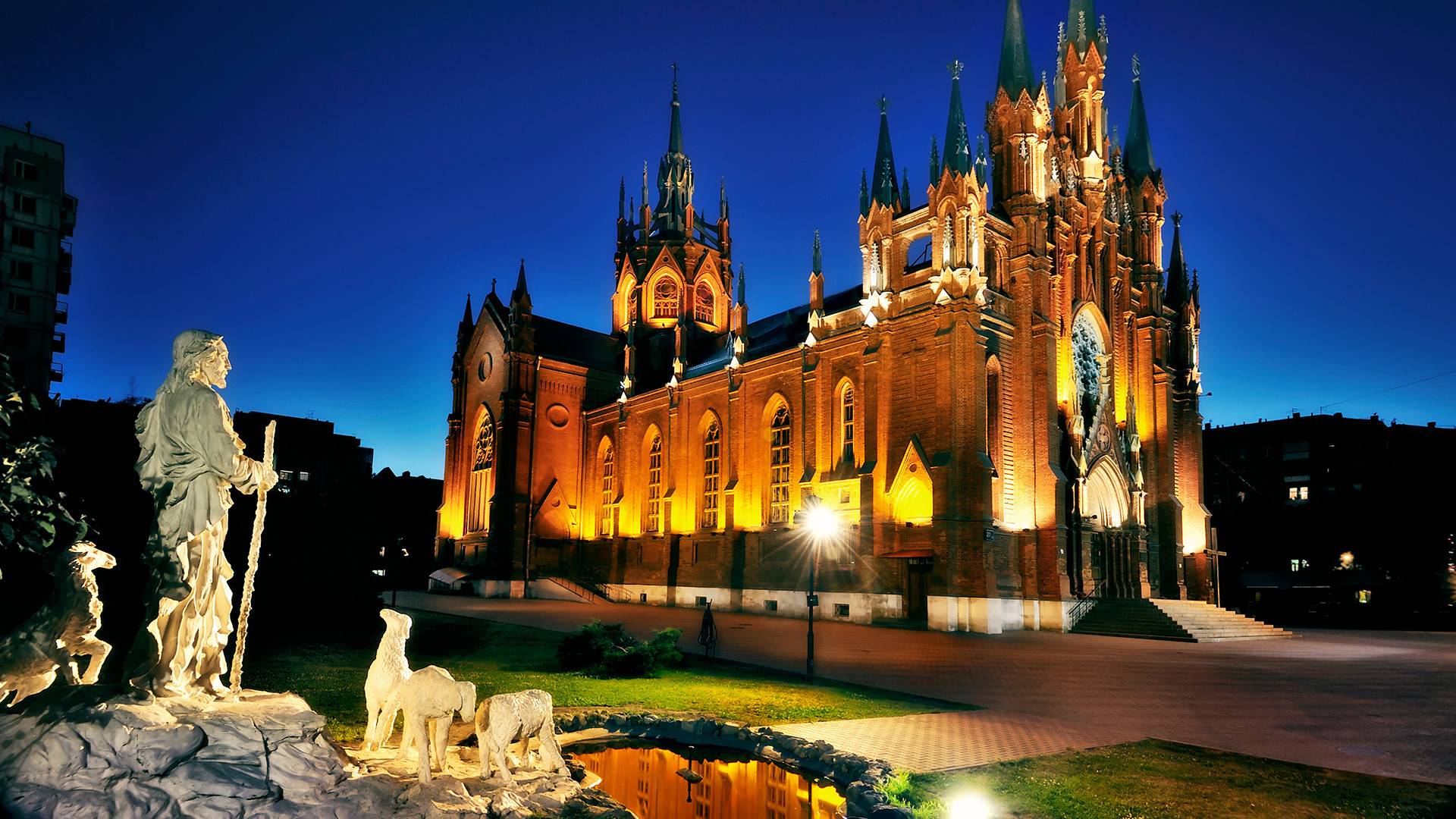 Despite being a city closely connected with Orthodox Christianity, Moscow features two acting Catholic parishes, a Franciscan monastery and hosts diplomatic missions from both the Vatican and the Sovereign Military Order of Malta.
Catholicism has become such an integral part of Moscow and the lives of its inhabitants, that even many non-Catholics have added Catholic Christmas on December 25 to their list of winter holidays. These days the winter holiday hustle and bustle in Moscow begins in the middle of December and continues until mid-January when Russians celebrate one of their most mysterious holidays – Old New Year.
Many of Moscow's Catholic sights emerged in the 18th century. These include Gothic Roman Catholic cathedrals, old mansions and Orthodox church dedicated to Pope St. Clement I.

1. Cathedral of the Immaculate Conception of the Holy Virgin Mary (27/13 Malaya Gruzinskaya ul.)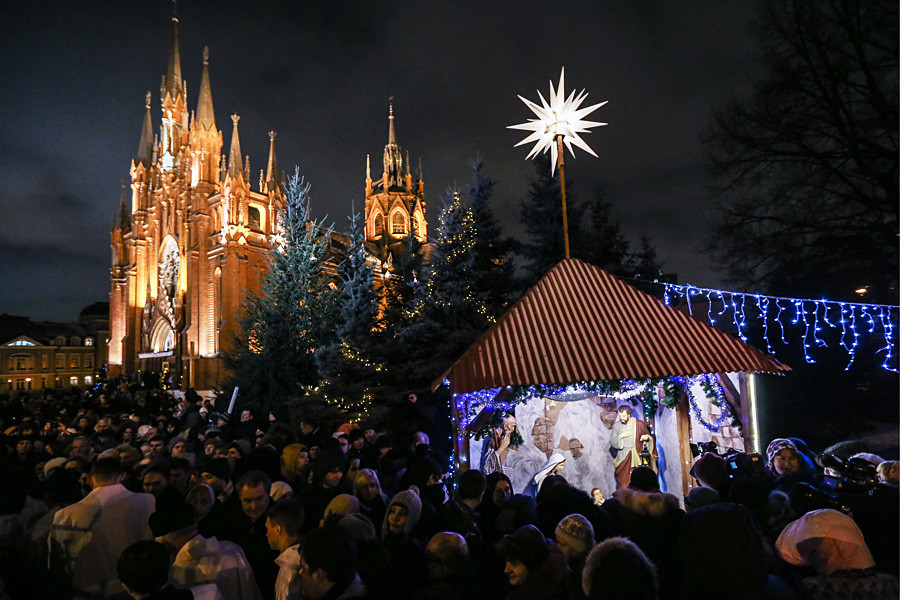 This is the largest Catholic cathedral in Russia. It was founded at the beginning of the 20th century on Malaya Gruzinskaya ul. where a large Polish diaspora community lived. During the Soviet period this cathedral shared the fate of many houses of worship: at first it was closed down, and later reformatted into a Soviet secular institution. Only in 1999 did this Roman Catholic church reopen to its congregation in its original Neo-Gothic form.
Today concerts of spiritual music are regularly held, there is an acting congregational choir and Christmas is celebrated according to Catholic rules: They put up the nativity scene, decorate fir trees, build booths for a charitable fair and organize concerts of organ music. On Christmas Eve a solemn mass and a parish dinner are held.
2. Vatican Embassy in the Russian Federation (7/37 Vadkovsky pereulok)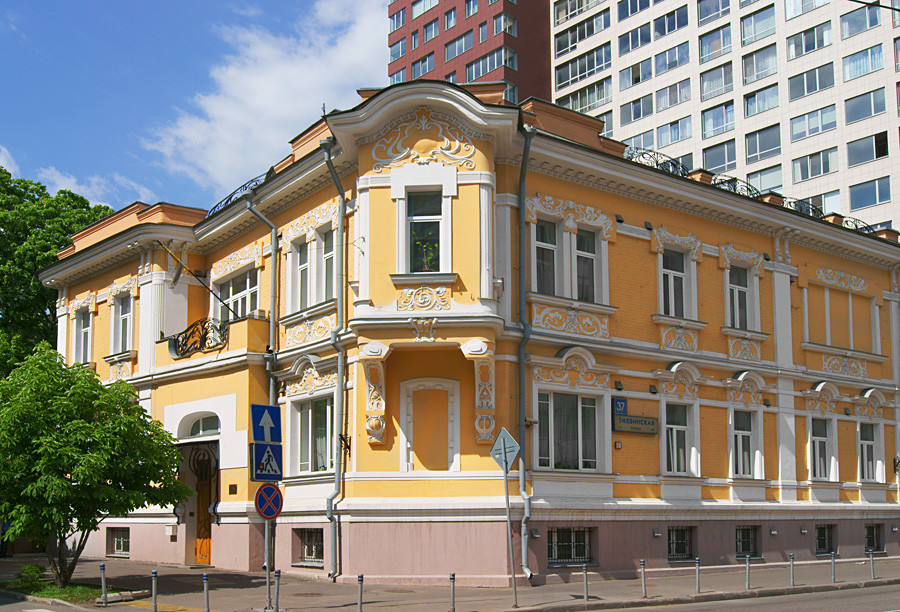 Legion Media
The Vatican Embassy in Moscow is notable first and foremost for its building, a gorgeous Art Nouveau mansion. It opens up to the public twice a year, both during the Days of the Historical and Cultural Heritage of Moscow in April and May (guided tours are provided). Despite the numerous contacts between the Vatican and the Russian Empire, official diplomatic relations between the two states were only established in 1990 and at the time only at the level of permanent diplomatic missions. In 2009, after the visit of then Russian President Dmitry Medvedev, the mission's status was upgraded to full relations with an embassy.
3. St. Clement's Church (26/1 Pyatnitskaya ul.)
Legion Media
Snuggled in between Malaya Ordynka and Pyatnitskaya streets, St. Clement's Church is dedicated to this Roman Pope, a saint revered equally by the Orthodox and Catholic churches.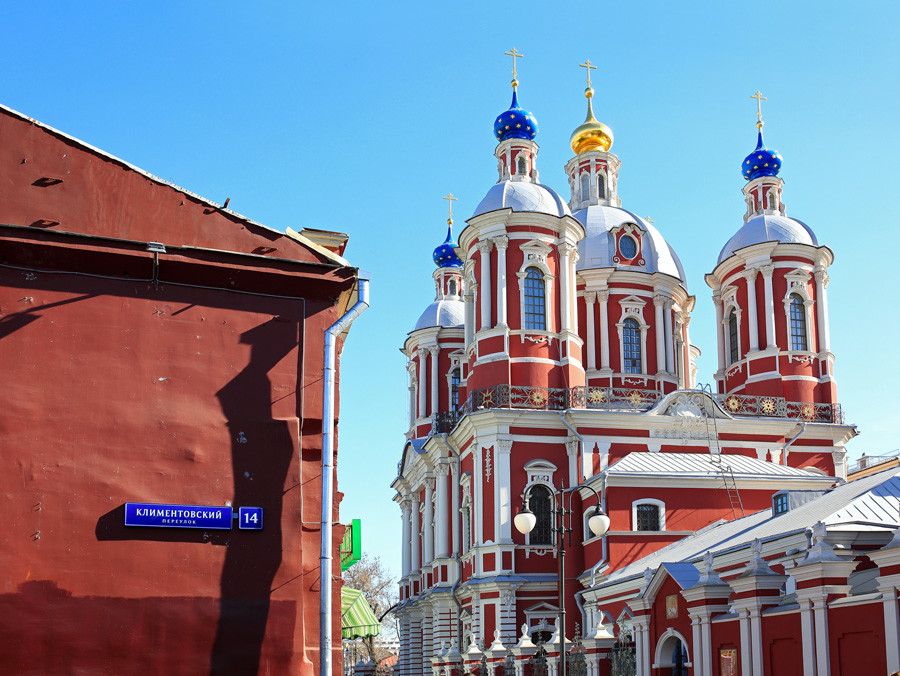 Legion Media
The blue and golden domes of this church overlook a recently renovated area of Zamoskvorechye, an old Moscow district that has retained much of its charm. You should definitely have a walk along the European-style promenade with its cycling trail, access to pedestrian streets and many trendy cafes.
4. Vvedenskoye cemetery (1 Nalichnaya ulitsa)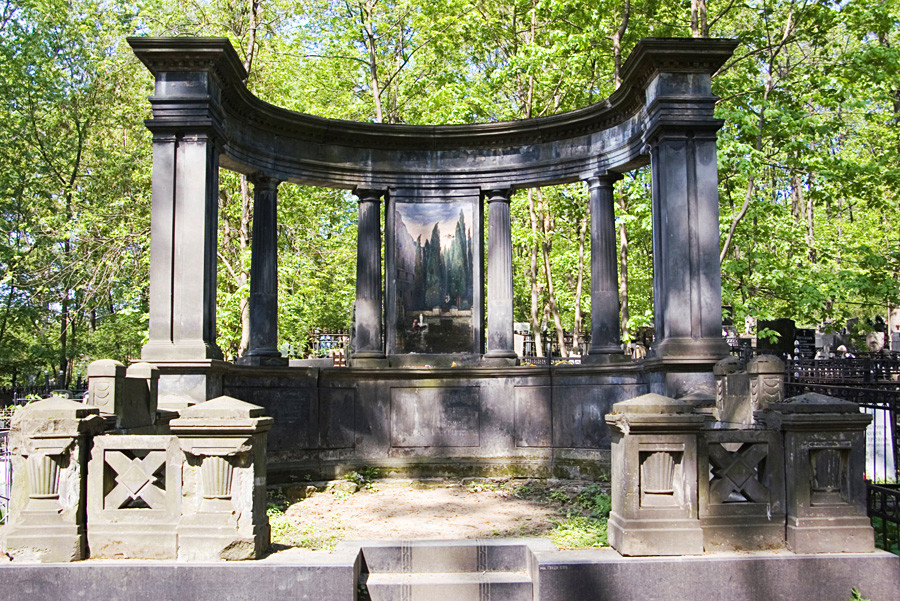 Legion Media
The Vvedenskoye cemetery (also referred to as the German cemetery) in southeast Moscow is full of mausoleums and monuments created by famous architects. Up until the Soviet period the cemetery was the final resting place for members of the capital's Catholic and Protestant population, as well as foreign soldiers that died during various conflicts. Since its opening in 1771 this cemetery has become a site of cultural heritage and today guided tours are offered in English, German and French.
Great scientists, actors, writers and artists have been buried here, along with Peter the Great's associates Franz Lefort and Patrick Gordon, French soldiers that died in Moscow during Napoleon's invasion and pilots from the Normandie-Niemen Regiment (in the 1950s their remains were transferred to France, but the memorial is still preserved).
5. Duchess Zinaida Volkonskaya's mansion (14 Tverskaya ul.)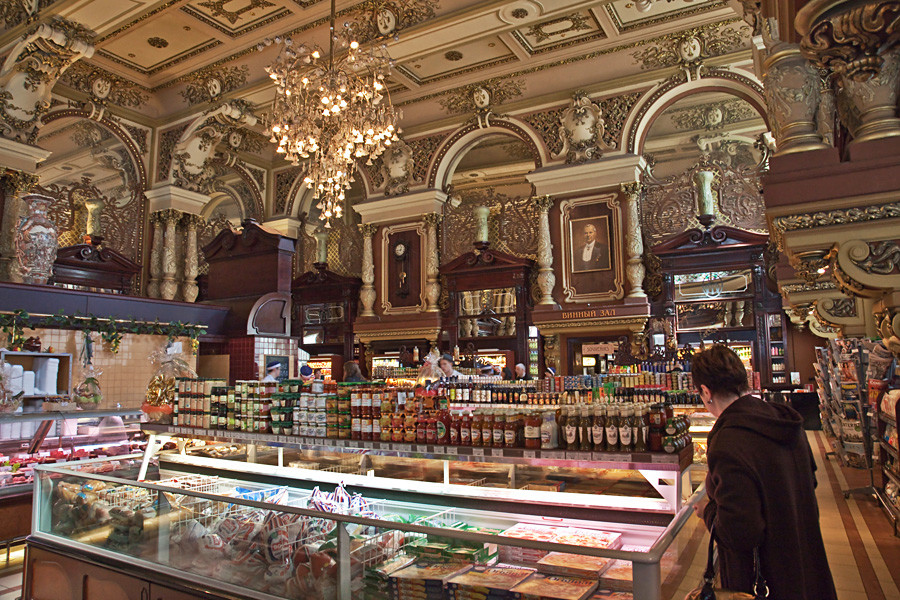 Legion Media
It's a paradox, but the luxurious Yeliseyevsky store on Tverskaya ul. is also connected with the history of Catholicism in Moscow. The market where you can buy replica Fabergé eggs filled with vodka and the most expensive baguette in the city used to be the center of Moscow's cultural life – the secular salon of Duchess Zinaida Volkonskaya, a representative of high nobility and a patron of arts. Volkonskaya, who lived here in the 1820s, was known for her conversion from Orthodox Christianity to Catholicism, a very brave move at a time when changing religious confessions was considered a crime punishable by the confiscation of property.
6. The Church of St. Louis of France (12A Malaya Lubyanka ul.)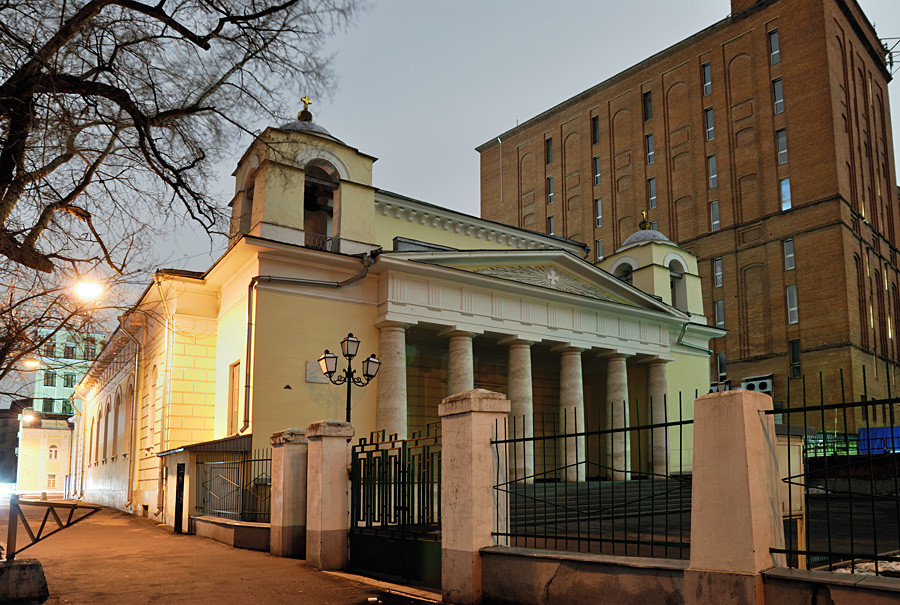 Legion Media
The Church of St. Louis of France is hidden in the backyard of a district that was once famous for housing the KGB headquarters. During the Soviet period it was the only place in Moscow where Catholic services were regularly held. The U.S. Consulate chaplain Leopold Braun, who conducted mass here while living in Moscow from 1936-1945, was something akin to a head of the Catholic Church in the Soviet Union for a time.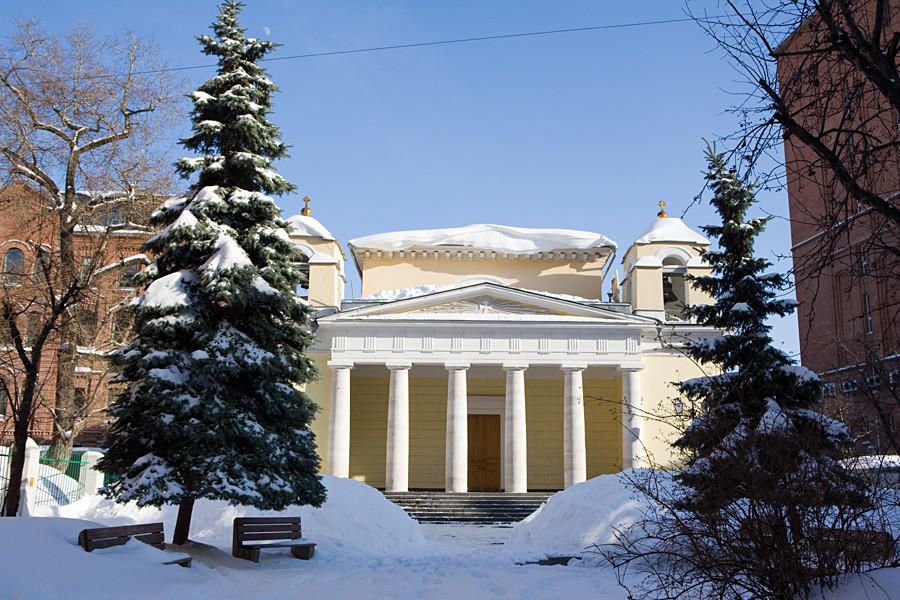 Today the cathedral is thriving: Catholic masses are held in seven languages ranging from Italian to Vietnamese and every year on March 26 during the Days of the Historical and Cultural heritage of Moscow guided tours are organized. These tours come highly recommended, as many interesting events have occurred here since its founding by order of Catherine the Great in 1789.
All rights reserved by Rossiyskaya Gazeta.