Frost and the city: 4 ways to see Moscow in winter and not get cold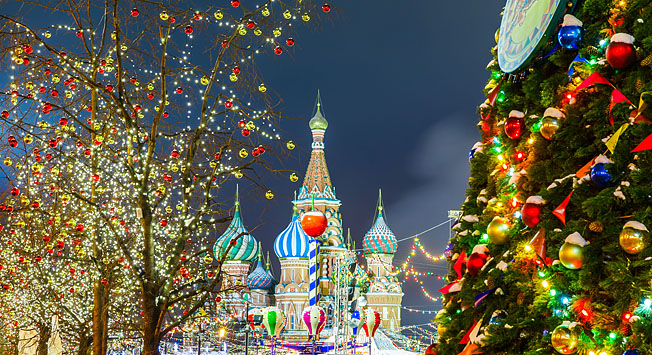 Moscow is a city of huge distances and big buildings and its size can make it difficult to move around the city in winter. RBTH presents the best ideas for tourists to help them survive the freezing weather and enjoy the best of what the city has to offer.
1. Trams, metro and other friends tourists should get to know

Photo credit: Photxpress

Public transport in Moscow is a great way to see the city for less than $1. There is a single ticket for all types of public transport in the city – metro, buses, trams, and trolleybuses, with one trip costing about 70 cents. You can plan your own individual tour around the city by picking one of the tram routes in the city center (the routes can be found here) or by taking a self-guided tour of Moscow's underground.

There are numerous English-language bus tours in Russia's capital. They start at Red Square and last for about three hours on average and cost about $10-15 per person. The routes are planned in such a way so that buses travel along historic side streets and rarely traverse the city's main thoroughfares, which are often snarled with dense traffic.


2. River cruises and spots of light coming off the water

Photo credit: TASS/Sergei Fadeichev

River transportation in Moscow doesn't stop in winter. Many enclosed and heated tourist yachts with panoramic windows and ice-breaking equipment can be found in Moscow River. Their route goes past all the main sights of pre-revolutionary and Soviet Moscow – from Stalin's skyscrapers to the Kremlin and the Novodevichy Convent. It is possible to go out to the open deck and take photos of you and your family or friends against a backdrop of the city's lights and their reflection in the river. The cruise lasts 2.5 hours. A ticket costs just $10, which is about how much a full dinner in the restaurant on board costs.

http://www.radisson-cruise.ru/


3. Architectural relief and views from the top

Photo courtesy: White Rabbit restaurant

Moscow is located in the middle of the East European plain, one of the biggest flatlands in the world. Despite this, Russia's capital doesn't appear to be flat or monotonous. Spatial relief is created here by buildings of varying heights. Glass skyscrapers sit next to two-story mansions from the tsarist era to create an illusion of garishness and altitude difference. It is possible to see this panorama from the roof of any tall building. Restaurants situated on roofs are the best for such a mission where you can get a drink and a meal along with your view.
Those that are just interested in a bird's eye panorama of Moscow can take a tour of the city's highest view points: Ostankino tower (330 meters high) and a skyscraper in Moscow City business district (240 meters). A tour will cost $15 per person.


4. A railway above the city, or another unusual way to see Russia's capital

Photo credit: Alamy/Legion-Media

Moscow's lone monorail is one of the most unusual public transport options in Russia. This elevated railway started operating in 2004. A short monorail line consisting of six stations stretches out through northwest Moscow from VDNKH to Timiryazevskaya metro stations. The whole trip lasts about 20 minutes. Due to the fact that the rails are located 4-6 meters off the ground, the journey offers excellent views of VDNKH complex, one of the great Soviet exhibition centers (the monorail's route touches the northern edge of the complex), as well as the Museum of Cosmonautics, Ostankino tower and the industrial districts of northern Moscow. The trip costs less than $1.
All rights reserved by Rossiyskaya Gazeta.