Pampered and cuddled: Sochi Olympic strays resettled all around the world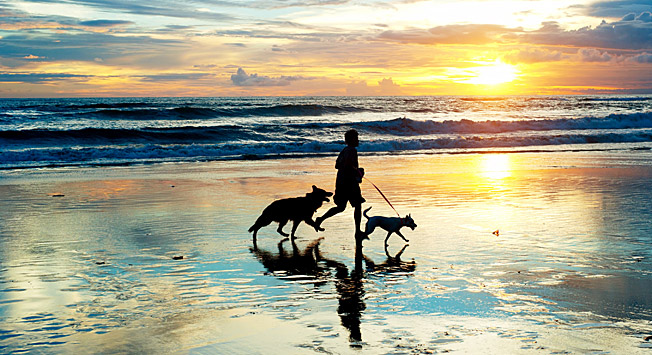 Sochi hosted the Winter Olympics in 2014 and is now a popular tourist destination. One souvenir you can bring home is a new dog thanks to the efforts of PovoDOG. This shelter helps new owners prepare their dogs for journeys abroad.
Sochi had faced a stray canine problem long before the Winter Games kicked off in February 2014. Matters were made worse when 50,000 workers involved in Olympic construction left the city. The dogs, which had been fed by the builders, remained. Sochi authorities hired a pest control company to contain the dog population prior to the Games, killing 4,000 of them.
Volnoe Delo Foundation, Russian businessman Oleg Deripaska's charity, quickly set up a private dog shelter PovoDOG where over 200 endangered pooches were rescued.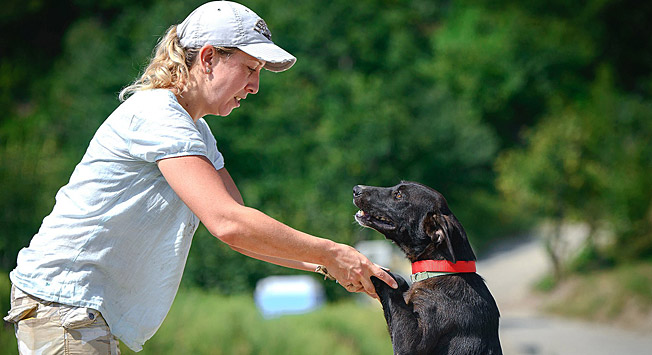 Dog trainer and a pooch in PovoDOG dog shelter in Sochi. Photo courtesy: PovoDOG
"PovoDOG now is one of the most advanced shelters in Russia due to the comfortable conditions we provide for dogs," said Nadezhda Mayboroda, the head of the shelter and a longtime animal activist. "It consists of 250 spacious kennels with wooden doghouses inside, a set of quarantine cells and a medical facility."
Mayboroda said nearly 400 dogs have found new homes since 2014. Many were adopted by foreign guests, Olympic organizers, locals and Russians that came to Sochi to find a living Olympic mascot.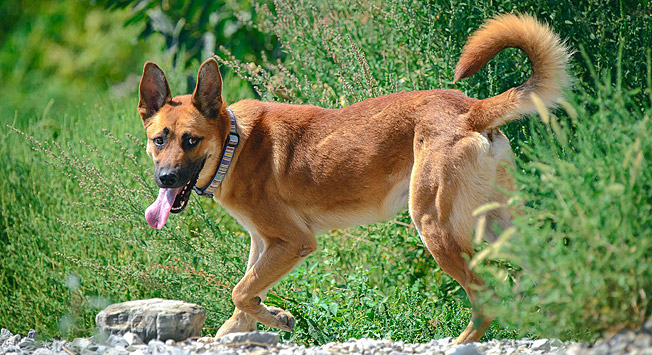 A furry resident of PovoDOG shelter in Sochi. Photo courtesy: PovoDOG
"Despite the fact that we've already resettled about 400 dogs, there are thousands of strays roaming the streets of Sochi," Mayboroda said. "Even though the shelter is limited in capacity, we try to help all the dogs brought to PovoDOG: we vaccinate them, cure them and pamper the pooches. So when they eventually find owners, it's the best reward we can imagine."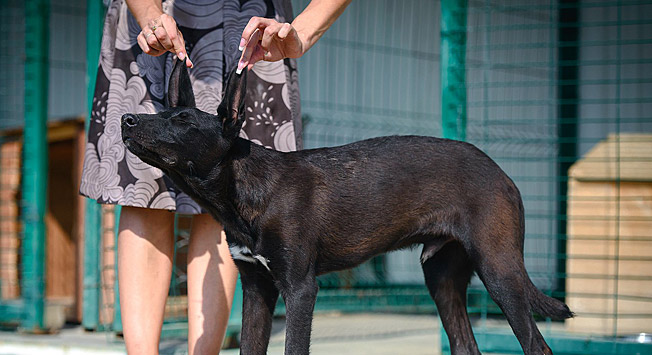 A furry resident of PovoDOG shelter in Sochi. Photo courtesy: PovoDOG
Thanks to its active presence on social media and a bi-lingual web site with a catalogue of dogs available for adoption, PovoDOG's pets became famous beyond Russia. In March 2014, a few weeks after the Olympics finished, the shelter sent 10 dogs to Washington D.C. in response to numerous adoption requests from Americans.
"All of the Sochi Ten, as they were nicknamed in the U.S., were quickly picked up by local Washington residents who later appeared in a National Geographic film," Mayboroda said, adding that the shelter's team felt great relief to learn all of the dogs found loving families.
One of the first PovoDOG pets, a female puppy Misha made a transatlantic trip with her new owner, the U.S. journalist Gaby Levesque who brought her to New York.
"When I first came to PovoDOG, I knew that there was no way I could leave without Misha, and thankfully this great organization made it so easy to take her home," Levesque told RBTH.
Another Sochi stray found a home in Los Angeles after Dan Sobel noticed the dog in the shelter.
"I spent several months at Fisht Olympic Stadium preparing the opening ceremonies and it broke my heart to see so many homeless dogs roaming the Olympic Park searching for food and shelter," Sobel said. "When I learned that PovoDOG shelter had saved many of them I chose to make a visit. Alfa immediately caught my attention."
Even though dozens of PovoDOG pets have been resettled abroad, the majority of the adoptees find homes in Sochi.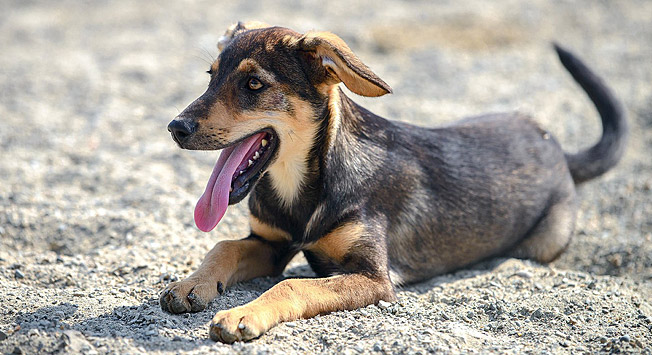 A furry resident of PovoDOG shelter in Sochi. Photo courtesy: PovoDOG
Valentina Garifullina who adopted a red-hair Anubis, was so touched by the shelter pets that she joined the PovoDOG team to take care of other pooches.
"Despite the fact that it's a physically challenging job, it brings so much moral satisfaction," Garifullina said. "You wait for a new day to meet your favorites, they wait for you and there is nothing to compare this feeling with."

Travelling tips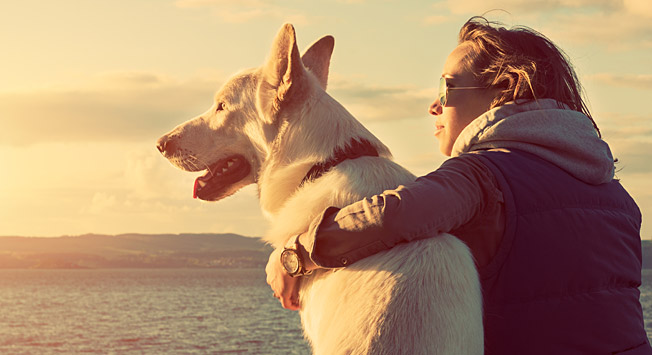 Photo credit: Shutterstock/Legion-Media
To travel to the EU, U.S. or Canada with a dog you must be in possession of an international vet passport and a vet certificate. All dogs at PovoDOG already have international vet passports. Vet certificates can be obtained at Sochi's main vet clinic located at Plastunskaya ulitsa 78; a vet certificate is issued 30 days after the vaccination (quarantine period). PovoDOG will assist those interested in adoption with vet certificates and other documents needed for international trips.
Travelers must notify air carriers about the animals onboard at least 24 hours before the trip. Medium-sized and large dogs usually travel in the cold-proof section of the baggage area and must be kept in special containers. Small dogs are allowed to travel in the cabin.
PovoDOG currently accommodates 250 dogs found on the streets of Sochi. All of them are vaccinated, have received medical treatment and are well fed. However, even the best conditions cannot replace a loving home. The shelter's team welcomes tourists and local Sochi residents to come and adopt the dogs. The catalogue of PovoDOG's pooches is available at www.povodog.com/en

All rights reserved by Rossiyskaya Gazeta.