Where to get a good pour in Moscow: Updated local's guide to wine bars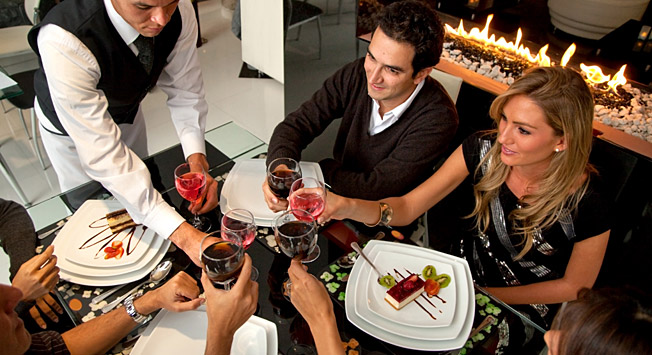 Moscow's wine bar scene is very quickly catching up with other cosmopolitan world capitals. Here are some of the brightest stars at the moment where you can wine and dine in real Old and New World style.
The golden rule, according to some restaurateurs, is to create a place not for yourself but for the guests. But what happens when your guests happen to be well-traveled, like-minded peers with a taste for the finer things in life? That's why making I Like Wine exactly the way it is was the logical decision.

A small space in the historical center of Moscow, a loft-like interior with half-bare brick walls, which date back to pre-revolutionary times and are seeping with history, and an award-winning lighting system make it incredibly intimate and, well, European!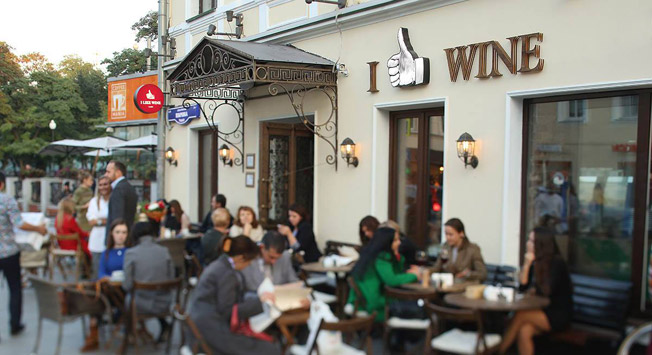 Photo courtesy: I Like Wine
Even if for some reason the sommelier is not there it's no problem at all because the staff are so incredibly well-trained – and with good command of the English language - that they will bring you the drink of your choice before with a side of a friendly smile. And the choice is impressive: around 100 hand-picked wines from the New and Old World as well as about 20 varieties of the latest trend – eco wine.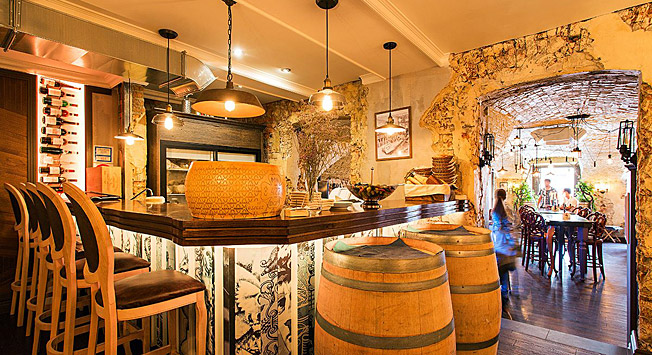 Photo courtesy: I Like Wine
Last but certainly not least - the food. The good people at I Like Wine believe that food is glorious. The menu consists of the usual suspects for a wine-themed place but in its signature interpretation: cheese inspired plates, pâtés and imaginative mains that make decision-making incredibly difficult. In the summers, a lovely terrace lets you sip wine and people watch.
Note: the restroom is the most photographed part of the interior because, lets face it, how often is the bathroom one 2.5 meter tall barrel with half a library inside?

Wine Religion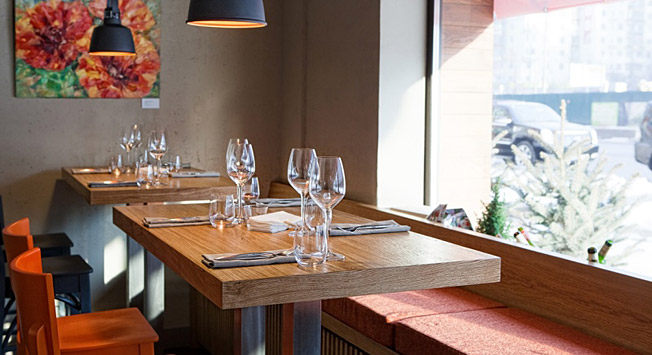 Photo courtesy: Wine Religion
Though not exactly central, this wine bar and gastropub is worth the detour. As the name suggests, the good people at Wine Religion do indeed worship this beverage and know all there is to know about it.
The interior and ambiance can be best described as a neighborhood restaurant – very home-like, unpretentious and without any extras. Wine Religion is a place where you meet old friends and new.
Taking a step into WR is like taking a step into a wine cellar – all your choices are right in front of you on shelves with clearly displayed prices (taking wine to go comes out slightly cheaper than drinking it there). The young imaginative chef Timur Abuzyarov has concocted a laconic yet non-banal menu that offers all sorts of treats like bruschettas, seafood items and hearty mains.

Primitivo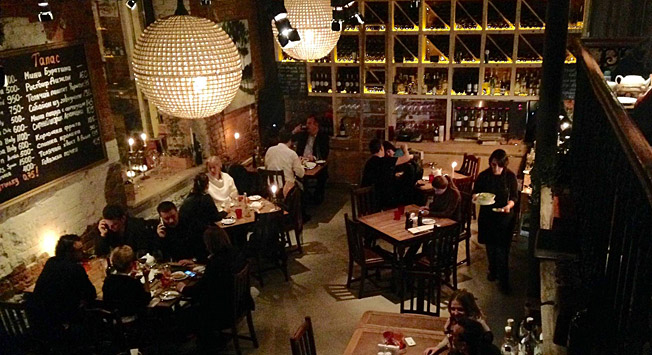 Photo courtesy: Primitivo
This is a relative newcomer, which has already secured its spot on wine and food lovers' list of favorites. The brainchild of chef Marco Cervetti, Primitivo boasts a very extensive wine menu that has representatives from the Old and New World and also has an imaginative menu, though contrary to its name, the food is not Italian but rather specifically tailored to wine – and some even made with wine! The menu is split into two. "Primitivo Classic" is the more or less established one and "Once Upon a Time in Primitivo" is the one that changes at least several times per week.
Another very positive feature is the interior and atmosphere. Inside it resembles a house in the country somewhere in Bordeaux and outside there's a very cozy inner courtyard that makes for the perfect wine-sipping spot on a hot summer day or night in the heart of Moscow's hip Red October island district. And the best part is, the prices are surprisingly "democratic", especially the lunch deals.

Wine Market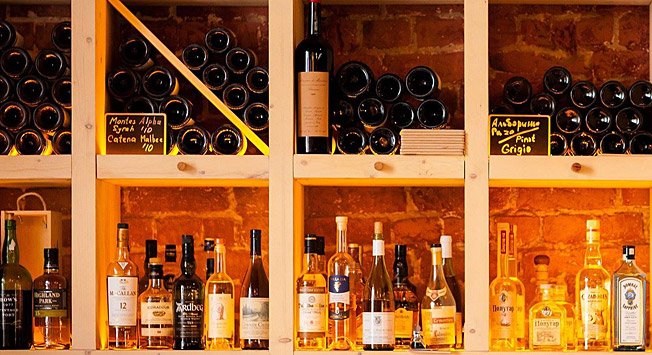 Photo courtesy: Primitivo
Another Cervetti brainchild, Vinniy Rynok (Wine Market), not far from Park Kultury metro station, really operates more like a wine market than a wine bar. The concept here is to sell the wines that large firms cannot work with anymore (left overs, samples, etc.) so you can get some real rarities you thought you'd never be able to afford for a fraction of their actual cost. Guests can take their purchase home or consume it on the spot with some small appetizers or meat/cheese platters.

Hleb i Vino (Bread and Wine)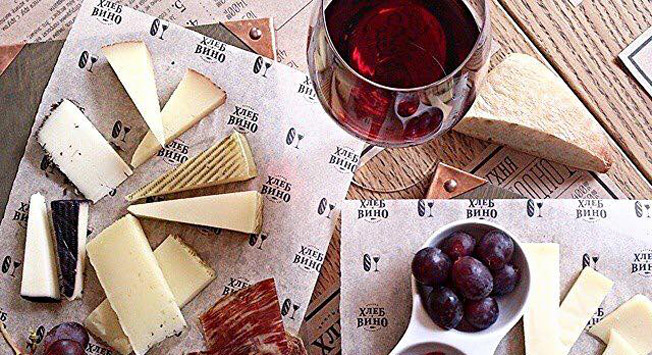 Photo courtesy: Hleb i Vino
This mini-chain has two very central locations in Moscow: one on Maroseika St. and the other right by Patriarch's Ponds. The name translates simply to "Wine and Bread" and the concept is reflected perfectly. A wine cellar where you can pick up a nice bottle to take home or, for the same price, sit in and enjoy with freshly baked bread and little selection of tapas or other small bites. This limited food menu may be a plus for some and a minus for others but in general, the atmosphere is laid back and not much interferes with guests enjoying their wine and their friends' company.
All rights reserved by Rossiyskaya Gazeta.