The Brynner family: From the last Soviet capitalist to Hollywood star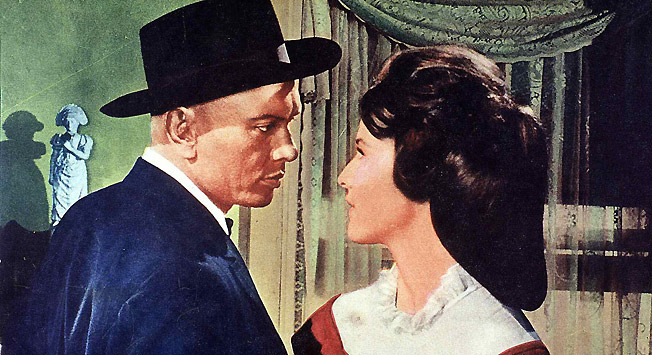 On July 11, 2015 Yul Brynner, the Oscar-winning Hollywood actor, would have turned 95. He was born in Russia, on the then territory of the Far Eastern Republic, the buffer zone created on Lenin's initiative in Russia's Far East from 1920-1922.
Yul Brynner is the most famous representative of the Vladivostok Brynner family (in Russian their last name was written with a single "n"). He became known as Yul later, but in the beginning of his life he had a Russian name and patronymic, Yuly Borisovich.

The lead king
Foreigners had a lot to do with the early development of Vladivostok. European and American businessmen such as the Dattan, Lindholm, Clarkson, Kuester, Cooper, de Vries, Kunst and Albers families operated various kinds of businesses here. The first Brynner to settle in Vladivostok was the actor's grandfather, Jules (Yuly Ivanovich) Brynner, a native of Switzerland. He started developing mineral deposits of lead, zinc and silver in the area near Tetyukhe (present day Dalnegorsk, 500 kilometers northeast of Vladivostok). The deposits of these minerals still have not been exhausted and several natural resource firms remain in operation in Dalnegorsk.
Jules Brynner died in 1920 and was buried in the family vault in Sidimi (present day Bezverkhovo, 166 kilometers from Vladivostok). Jules's son Boris Brynner was appointed the Minister of Industry and Trade for the Far Eastern Republic. His contemporaries called him the "last Soviet capitalist." Brynner's mining company functioned according to western principles with foreign investment, labor and management until it was nationalized in 1931. When this occurred Boris went abroad (he died in Shanghai in 1948). The communist Mikhail Kokshenov took over the management of the operations in Tetyukhe. He fell victim to the mass political repressions of the late 1930s.
The story of Yul Brynner's birth is connected with his grandfather's desire to have his son Boris succeed him in the family business. Before the revolution in 1917 Boris was sent to St. Petersburg to study mining. There Boris met Marusya Blagovidova, the daughter of a Russian doctor.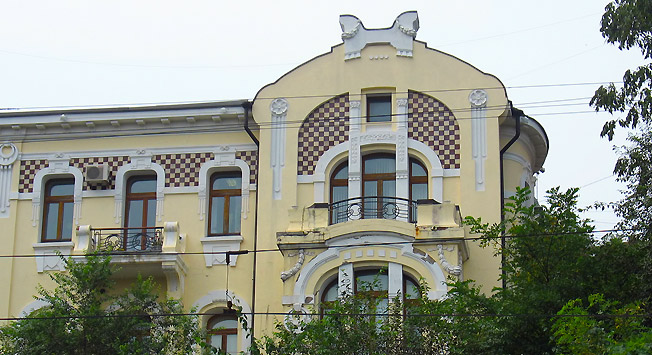 The Brynner family mansion in Vladivostok. Photo credit: Lori/Legion-Media
They married and moved to Vladivostok, where in 1920 their son Yuly was born. The future Hollywood star was born at the Brynner family mansion located at 15b Aleutskaya ul. in Vladivostok. The actor enjoyed being mysterious and called himself a local of Sakhalin Island, a Mongolian or even a Romani (gypsy), depending on the season.

The King of Siam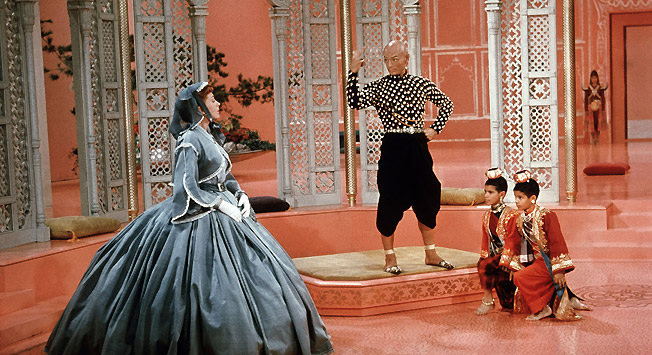 Yul Brynner in 'The King and I' (1956). Photo credit: Alamy/Legion-Media
Soon after their son's birth Boris Brynner abandoned his family. Several years later Marusya moved to Harbin with her son and daughter. At the time this city was the administrative center of the Russian-built Chinese Eastern Railway and a major center of Russian emigration. The future actor lived here until 1934 when he went to Paris, where he began his acting career.
Yul never forgot his Russian roots and life itself wouldn't let him forget them either. In Paris, the soon-to-be-famous singer Alesha Dimitrievich taught him how to play guitar. It was from him that Yul learned to play a seven-string guitar using Russian (or Romani) tuning and sing Russian and Romani romances.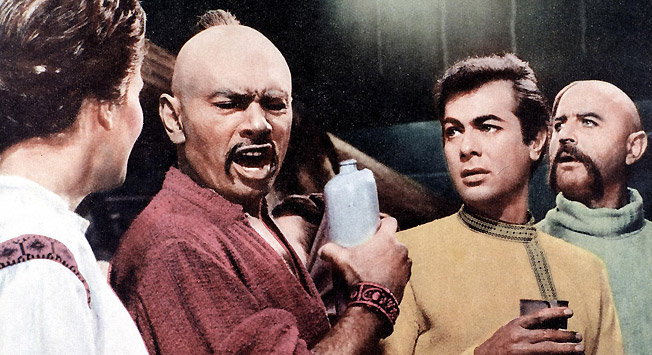 Yul Brynner in 'Taras Bulba' (1962). Photo credit: Alamy/Legion-Media
Later in the U.S. he studied drama at the Russian actor Mikhail Chekhov's studio (who also taught Marilyn Monroe and Clint Eastwood). His famous roles as Russian characters include Dmitry Karamazov from Fyodor Dostoevsky's "The Brothers Karamazov" and Taras Bulba from Nikolai Gogol's story of the same name. His most popular parts, however, were Chris in "The Magnificent Seven" and the King of Siam in "The King and I."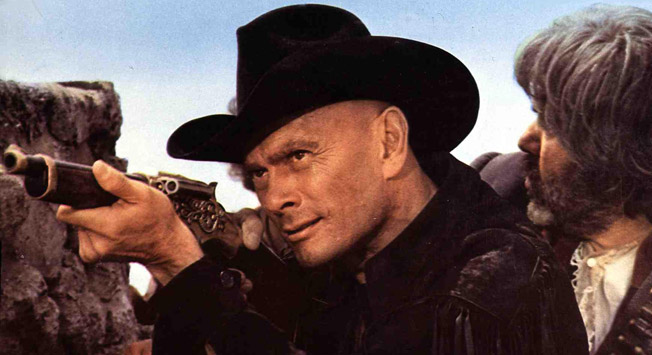 Yul Brynner in 'The Magnificent Seven' (1960). Photo credit: Alamy/Legion-Media
Several years ago a lyrical biography of the actor entitled "Yul: The Man Who Would Be King" was published by Rock Brynner, Yul's son. Rock regularly visits Vladivostok and calls it his second home. The book is very honest, cheerful and sad at the same time. According to Rock, Yul's American period can be described in short as 'sex, drugs and rock n' roll'.
The last pages of the biography are very sad. They cover Yul's last days when he could hardly move due to severe pains in his legs and back. He suffered from several spinal traumas, experienced a stroke and died of lung cancer. Yul filmed a famous video about the harms of tobacco smoking that he ordered to be shown after his death in 1985.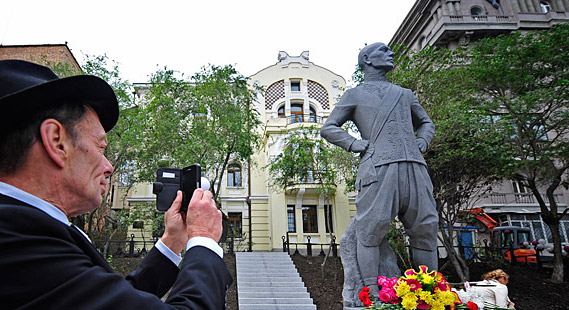 Rock Brynner takes a picture of a granite monument to his father. Photo credit: TASS/Yury Smityuk
Vladivostok honors the memory of its famous native inhabitant. In 2012 a granite monument of Yul Brynner was installed near the house where the actor was born. Sculptor Aleksei Bokiy set Brynner's character of the King of Siam in stone. Since the opening of the monument public film screenings are held here in the open air every year on July 11, the actor's birthday.
All rights reserved by Rossiyskaya Gazeta.