The sights of Podmoskovye (Moscow Region) often play second fiddle to Moscow's attractions, however, they contain inimitable gems ranging from ancient churches and space cities to writer's retreats and easy weekend getaways from Russia's noisy capital.
Moscow region, or Podmoskovye, occupies 45,000 square kilometers, approximately the same size as Estonia. With seven million residents it is roughly equal to the population of Hong Kong.
Several centuries ago this territory belonged to Moscow's principality and later became the core for the modern Russian state. Napoleon's Russian campaign was decided here and important battles from World War II were fought on its territory.
All of Podmoskovye's top sights are located within 200 kilometers of Russia's capital and are easily reachable by commuter train or car. Two million tourists visit Podmoskovye annually. Here are 17 reasons why you should be one of them:

1.Kolomna pastille (a fruit confectionary), and authentic Russian "kolach" bread (a slightly sweet yeast bread), with loafs as big as one kilogram – are two tasty reasons to go to one of Russia's most tourist-friendly cities, Kolomna (113 kilometers from Moscow). Kolomna's factories serve as museums and have been reviving old workshops. Workshop tours are quite popular so book yours in advance.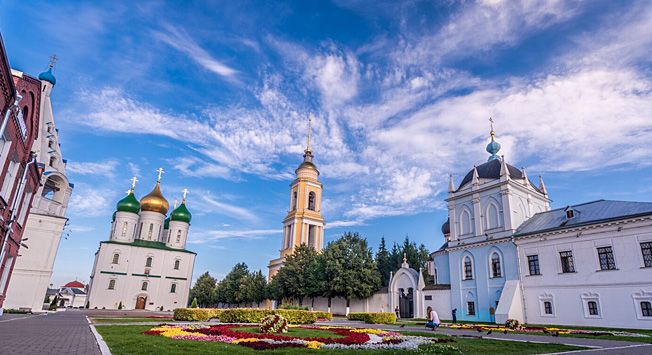 Photo credit: Elena Larionova

2.The Prioksko-Terrasny Reserve is a nature biosphere reserve and is the only one in Moscow Region (104 kilometers from Moscow). The main attraction here is the wisent (European bison) that can be observed at a special nursery area.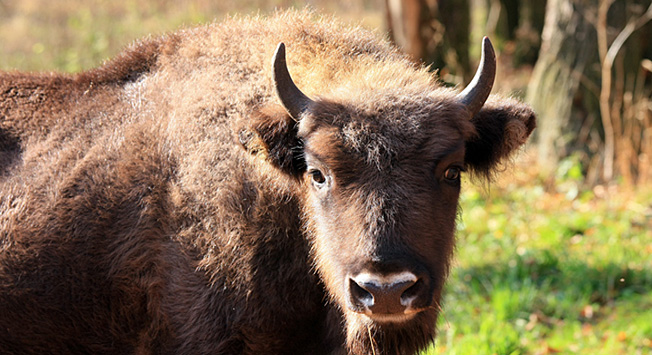 Photo credit: Lori/Legion-Media

3. The Losiny Ostrov National Park is a thick forest just 11 kilometers from Moscow. The primary attraction here is a moose biological station where visitors can interact with the animals and take a selfie with moose cubs.

4.The villages of Gzhel, Zhostovo, Bogorodskoye are the best places to uncover the secrets of Russian folk crafts. Watch craftsmen work, buy original crafts or make a toy or paint a meal tray and create your own unique souvenir.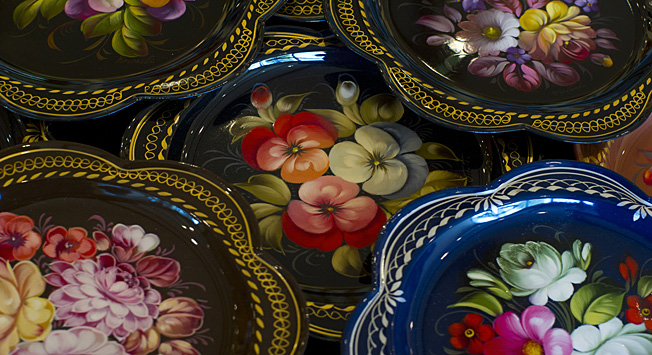 Photo credit: TASS/Stanislav Krasilnikov

5. "The battle of Borodino was the most beautiful and the most severe one, where the French showed that they deserve a victory and the Russians earned their right to remain undefeated," said Napoleon about the events of more than 200 years ago at the village of Borodino (129 kilometers away from Moscow). The best time to go is September 5-6 when historically recreated battles are held.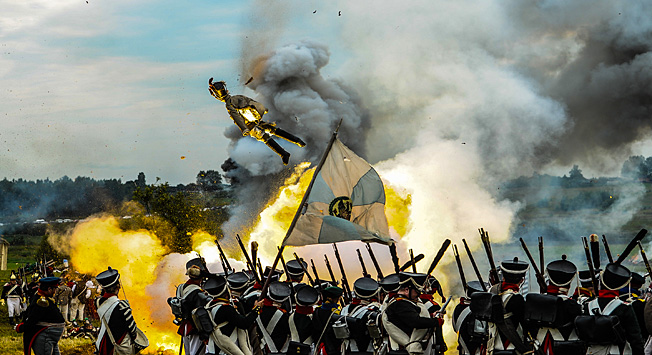 Photo credit: TASS/Alexandra Mudrats

6. Beginning in the 19th century the Abramtsevo Estate (75 kilometers away from Moscow) served as an artistic "summer camp" for many famous writers, artists and musicians. Come for inspiration just as Nikolai Gogol, Fyodor Shalyapin, and Mikhail Vrubel did, visit a church based upon the drawings of Viktor Vasnetsov and see the works that Valentin Serov and Konstantin Korovin painted here.

7. The Arkhangelskoe Estate, also known as the "Versailles of Podmoskovye" is the only palace and park ensemble in the Moscow Region (30 kilometers from Moscow) that has preserved its original look. The palace's luxurious rooms feature art collections that wouldn't be out of place in the Louvre Museum.



Photo credit: Elena Larionova

8. The atmosphere of Anton Chekhov's time is carefully preserved at the Melikhovo Estate (80 kilometers from Moscow). The writer's house, the space where he wrote his play "The Seagull," and the fruit and vegetable gardens are so well kept that it seems that Chekhov himself might come out of his room and offer tea to his guests.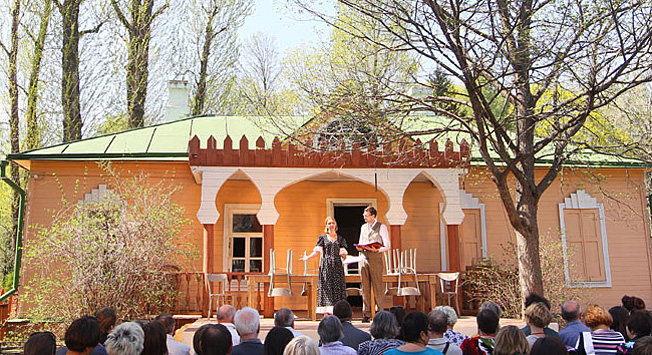 Photo credit: RIA Novosti/Ruslan Krivobok

9. The Bykovo Estate (50 kilometers away from Moscow) has several interesting buildings – a brick manor house in the style of English castles, a rare two-story church with u-shaped stairs and a large, but not crowded park. The estate's most attractive place, the park, charms visitors with its atmosphere of abandonment.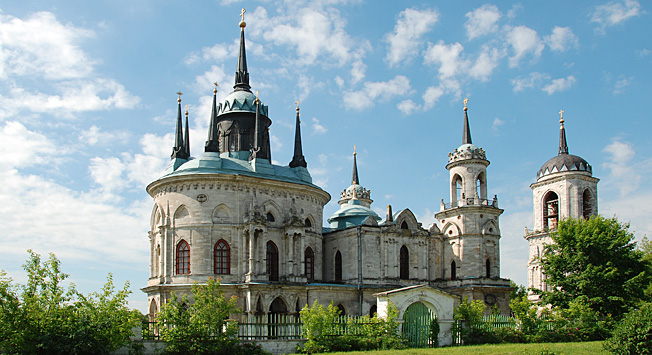 Photo credit: Lori/Legion-Media

10. If the Serednikovo Estate's (30 kilometers from Moscow) past is connected with the early life of Russian poet Mikhail Lermontov, then today it has more to do with film production. After several historic and adventure films were shot here, an entire "movie town" with decorations from backdrops including 18th century England have remained behind.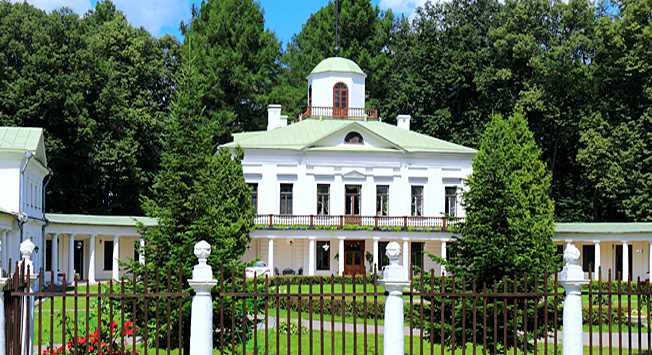 Photo credit: Lori/Legion-Media

11. The Trinity Lavra of St. Sergius, the monastery of New Jerusalem and Savvino-Storozhevsky Monastery are Moscow region must-sees for those who can't get enough of Russia's gold-topped onion dome churches. All three complexes are impeccably restored and offer tourists much more than a pretty architectural picture.



Photo credit: Lori/Legion-Media
12. The sport parks Volen, Yakhroma and Sorochany won't be mistaken for the Alps, but they are great spots for a novice skier looking to get their start. Seasonal ski passes for winter 2015/2016 are available for purchase, with tickets starting at 15,000 rubles ($230).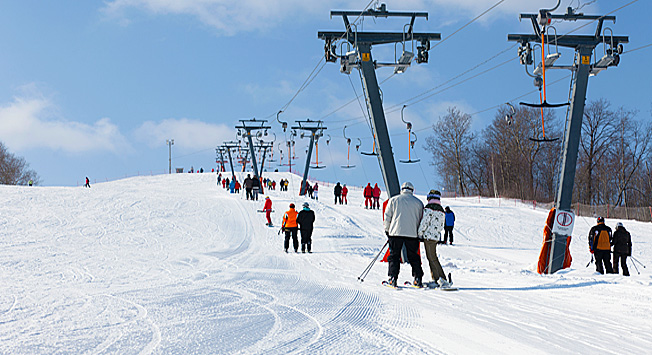 Photo credit: Lori/Legion-Media

13.Husky Land is a true slice of the Far North just 30 kilometers from Moscow. Learn more about the peoples of Russia's Far North, ride a dog sled and find out the secrets of a shaman's rituals. You can do all this without actually having to go to Siberia.

14. The Ethnomir museum park is a huge multicultural entertainment facility 90 kilometers from Moscow. With a territory of 140 hectares the park offers an interactive model of the world with the architecture, history, crafts and cuisine from countries ranging from India to Italy.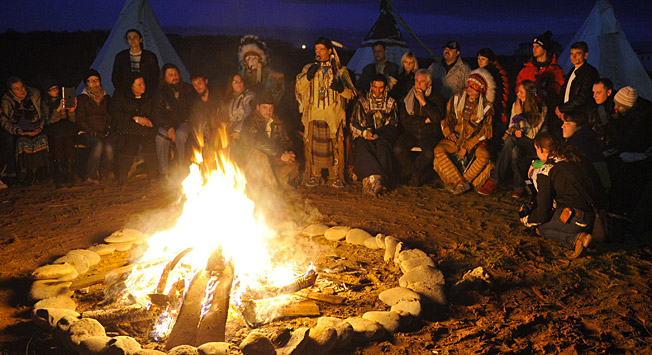 Photo credit: TASS/Sergei Bobulev

15. In Podmoskvye it still possible to feel the atmosphere of an old Russian city: Serpukhov, Zvenigorod, Zaraysk, Dmitrov, and Ruza are excellent destinations for weekend escapes from Moscow's crowds. Journey back into the past to see the walls of old kremlins, central streets with wooden houses and Orthodox churches all located on the doorstep of Russia's capital.

16. The immense open and sloping sand pits known as Sychyovskie karery (98 kilometers from Moscow) are a heaven for extreme sports fans and motor sport lovers. An unusual way to finish off the afternoon is to relax on the banks of a nearby lake and watch the work of gigantic, two-story tall BelAZ vehicles, the biggest mining dump trucks known to man.

17. Come to the town of Korolev (50 kilometers from Moscow) to visit Zvezdny gorodok, known as Star City in English. The Astronaut Training Center here offers guided tours that will allow you to test your abilities on special training machines, have a look inside spacecraft and sample some real astronaut food. You can take some to go as a souvenir.
All rights reserved by Rossiyskaya Gazeta.