'Kurortny' district: St. Petersburg's playground to the north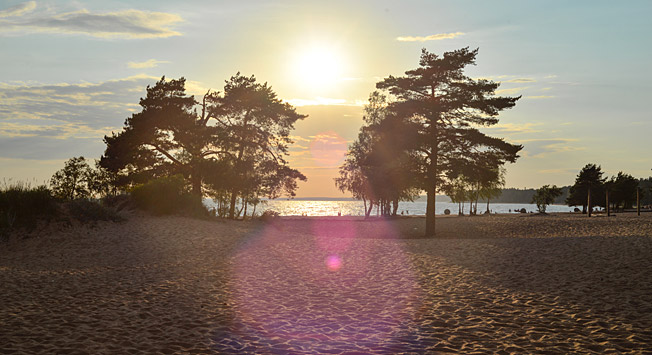 While most suburban tourism in St. Petersburg focuses on its south, in recent years I have been spending more time to its north in "Kurortny" district best known for its pre-revolutionary health spas (from "kurort," meaning resort).
While the south demonstrates the grandeur of Russia's Imperial past, the north shares Lenin's secret hiding places, Soviet-era dacha settlements and plenty of spots to hob-knob with Russia's consuming classes. It should come as no surprise that most journeys to this area begin at Finlyandsky station, as most of this territory used to belong to Finland. Many towns in Kurortny district have both Russian and Finnish names.

Tarkhovka (31 kilometers from St. Petersburg)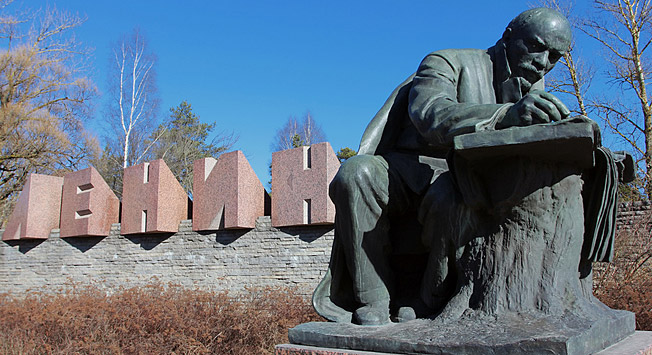 Photo credit: Lori/Legion-Media
Tarkhovka may be an unassuming little settlement, but here you can access the Finnish Gulf, party with the nouveau riche and glimpse into Lenin's past.
Lenin spent much of 1917 hiding out and after nearly being arrested by the Provisional Government's police, he headed here where he spent parts of July and August in a "shalash" (hut) working on his tome, "State and Revolution." Today Lenin's shalash is a museum in conjunction with his other hiding spot in Razliv. From the train platform walk away from the Finnish Gulf and you will come across a statue of Lenin hard at work. Continue down this path along Razliv Lake through the woods for about an hour or take minibus 400 from the platform. I would highly recommend stopping at the retro Restaurant Shalash on the way back for some vodka and pickled treats.
If you're in the mood for something fancier head to Zolotaya Orda restaurant or hotel and spa Club Voda, the kind of place where people drink cocktails in bathrobes. Both are located across the street from the platform in the direction of the Finnish Gulf. Five minutes down the road behind these establishments is a large public beach. From there you can see the island of Kronshtadt from across the gulf as well as the remnants of forts from the time of Peter the Great.
Razliv (33 kilometers)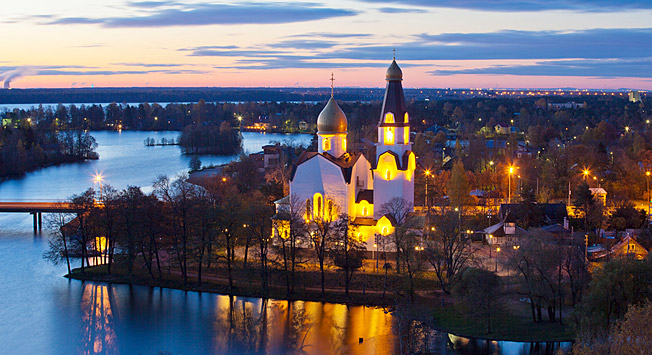 Photo credit: Lori/Legion-Media
Writers, ballerinas, athletes and other members of Leningrad's cultural elite flocked here in the summers of the mid-20th century. And before them so did Lenin.
The future Soviet founder took refuge here in July 1917 in the barn of revolutionary Nikolai Yemelyanov. Lenin was hiding from the Provisional Government, who came to power in February after Tsar Nicholas II abdicated his throne. They were hot on his trail and when the police showed up, Lenin escaped to the other side of Razliv Lake (see above). Today the barn is a museum at Yemelyanova ul. 3, a short walk from the platform.
Sestroretsk (34 kilometers)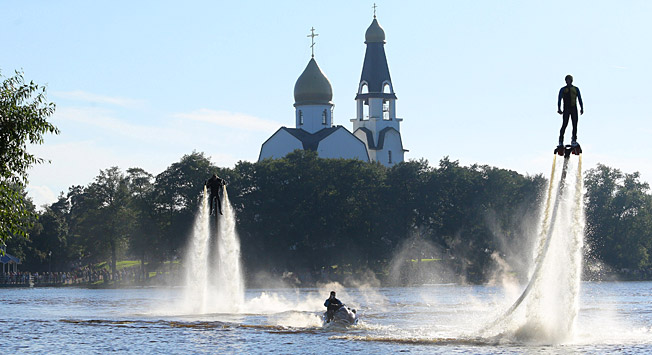 Photo credit: TASS/Andrew Pronin
For much of the 19th century everything to the west of the Sestroretsk River (the city itself means "sister's river") was Finland and everything east Russia. From 1918-1940 the border with Finland was again just two kilometers to the north of the town. Today, this is where the resort area really begins. The town, while itself nothing special, does have the delightful Dubki Park where Peter's Great's summer residence in the early 1700s used to stand.
There are many sanatoriums to choose from here, with the best known probably being Sestroretsky Resort dating from 1898. Not just a health spa, this work of art offers much to lift the soul as well as one's physical health with colorful architecture, statues and a library. Nearby is "Dyuny" (Dunes), a popular nude beach.

Repino (36 kilometers)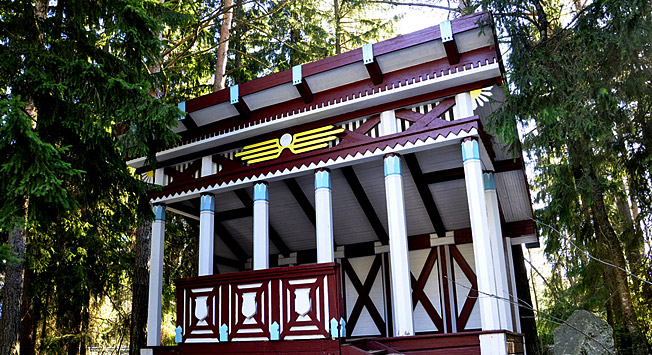 Photo credit: Lori/Legion-Media
The town takes its current name from artist Ilya Repin, who bought land here in 1899, although it was known by its Finnish name Kuokkala until 1948. Repin gradually built his estate and lived here until his death in 1930. Today he is buried here and his estate "Penaty" is a museum.
Many other famous Russians, including the ubiquitous Lenin (lived here 1906-1907), have made Repino their home. There is a popular beach, a few restaurants and 14 spas, resorts and sanatoriums, the largest being Sanitorium Repino where guests can go in for everything from medical procedures to dancing in the discotheque.
Komarovo: (39 kilometers)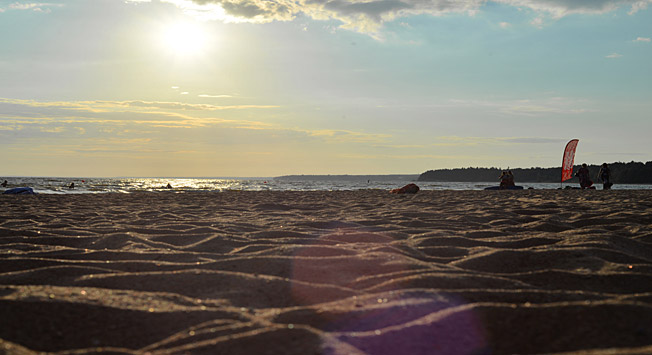 Photo credit: TASS/Victoria Votonovskaya
Until 1948 this summer hotspot was known by its Finnish name, Kellomäki, meaning something akin to "bell hills." Komarovo's calm demeanor, forests and generous beachfronts have been attractive to weary city folk for generations.
Many artists, writers and academics have spent the warmer months here including composer Dmitry Shostakovich and film director Aleksei German and several were even buried here, such as poet Anna Akhmatova and avant-garde musician Sergei Kurekhin. Akhmatova's dacha, one of the town's most famous landmarks is located at Kudrinsky pereulok 3g. Her mentee Joseph Brodsky often visited her here.
Today there are 11 health resorts here with several for children, two for St. Petersburg's cultural elite and the rest oriented towards simple rest and relaxation. In the late Soviet period, Komarovo was better known as being a place to get away from it all "for a week until the second of the month:"
Although Igor Sklyar sang of the town's joys in this 1985 ode to relaxation, one week is enough for him: Sklyar makes his permanent residence in St. Petersburg's southern suburb of Pushkin.
All rights reserved by Rossiyskaya Gazeta.