Why do Russians and foreigners go on archaeological expeditions to Siberia?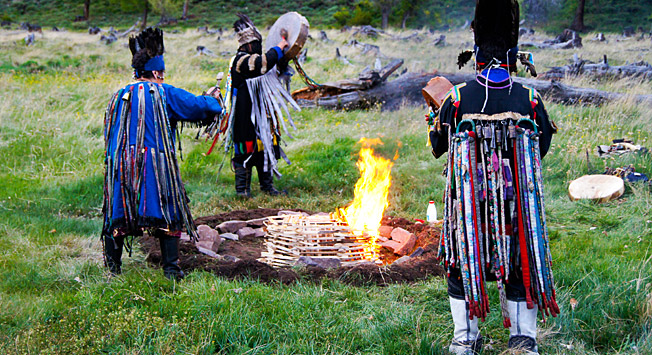 You too have a chance to go to a summer excavation camp as a volunteer and fall in love with archaeology.
This will be the fifth consecutive year for the Kyzyl-Kuragino international archaeological and geographical expedition, which takes place in Tuva and Krasnoyarsk Territory. It is one of the most important volunteer projects in Russia related to archaeology. In 2013, for example, young archaeologists from 75 Russian regions took part in summer excavations, and 300 Russian scholars and researchers and 70 foreign volunteers from 38 different countries came to search for antiquities.

The expedition was organized in 2011 by the Russian Geographical Society in order to preserve the objects of cultural and historical heritage that risk being damaged by the building of a new 400-kilometer railway that will connect Tuva with Krasnoyarsk Territory.
This year the Russian Geographical Society has again called for volunteers from Russia and abroad to come search for ancient history. The deadline for applications is March 1, 2015 (see below for details).
The secrets of the "Valley of Kings"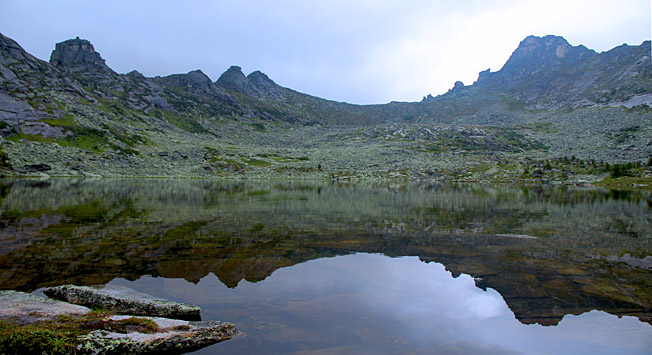 Photo credit: expeditionary center of the Russian Geographical Society in Siberia

The location of the excavations, the so-called "Valley of Kings," abounds in legends, stories and artifacts from humans that settled in this area more than 20,000 years ago.
At different times the territory of present-day Siberia hosted Scythians, Huns and Turkic tribes such as the Uyghurs and the Kyrgyz. Mongol and Tatar tribes roamed throughout these steppes.
Here one can find ancient settlements of prehistoric men, medieval towns and Scythian burial grounds. In the Republic of Tuva and Krasnoyarsk Territory there are still many monuments from various historical epochs and every year volunteers try to locate and preserve them.
For example, in 2014, on the Idzhim River in Krasnoyarsk Territory, volunteers found an untouched ancient burial site constructed for a cremation ritual. In the vicinity volunteers managed to excavate more than 100 medieval (10th-11th centuries) artifacts, including a cavalryman's full set of gear. Presumably this belonged to a member of the local Turkic population.

Work "in the field"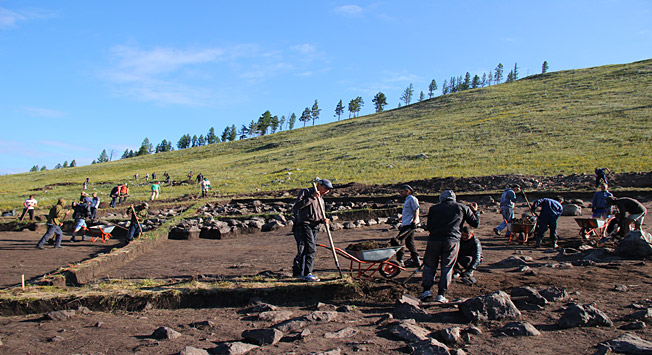 Photo credit: expeditionary center of the Russian Geographical Society in Siberia

For the international expedition there are two field camps: The "Valley of Kings" in the Republic of Tuva and "Yermak" in Krasnoyarsk Territory. In the summer there are usually 3-4 shifts. As in any archaeological expedition, doing fieldwork is a fascinating, but difficult job. Therefore, those who have no experience with excavations should be ready to adapt to strict daily schedules, to "make friends" with the shovel, to getting blisters on their hands, get used to intense heat, to live in tents and to meticulously search, clean and archive antiquities.
However, volunteers that took part in the Kyzyl-Kuragino expedition noted that the physical effort is easily compensated by rest from city routines, freedom from the internet and stress reduction. Moreover, the expedition is not just about digging. During free periods organizers set up sport games and relays, contests, theatrical plays and hikes in the mountains. Volunteers particularly seem to enjoy lectures on history, culture and archaeology.
Anastasia from St. Petersburg says of her experience in 2014: "Thanks to the Indiana Jones films many people think that archaeology is a fun occupation. In fact, it is a meticulous and difficult job. But it is amazing to be able to touch history with your own hands."


Conditions of participation
More information on the expedition can be found here in Russian and English and on the site of the Russian Geographical Society. Here you will find an electronic application form for volunteers.

Foreign volunteers must be considered adults by the law of their own country. Regardless of those laws international participants must be at least 18, but not older than 27. Tent accommodations, meals and transport from Moscow to the archaeological site will be covered by the host party.

Applications are due by March 1, 2015.

A film on the Kyzyl-Kuragino Expedition and the videoblogs of the 2014 expedition can be found here.
All rights reserved by Rossiyskaya Gazeta.