Wine tourism in Russia: A look at the country through a glass of wine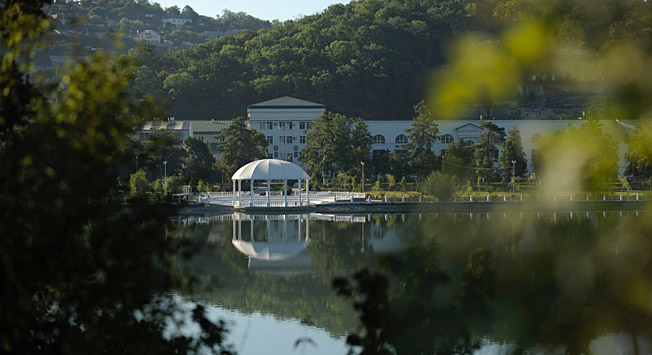 Enotourism (or wine tourism) in Russia can be an interesting and affordable experience, despite the fact that our land is not known as a traditional "wine destination." RBTH has consulted with an expert to help prepare a guide to southern Russia's wine country.
Russians began producing wine on an industrial-scale during the time of Peter the Great. However, local wine production only reached its peak in the late 19th century. It was then that the well-known wineries Abrau-Dyurso, Massandra and Novy Svet were founded. During Soviet times these winegrowers and winemakers remained among the favorites of the authorities. The anti-alcohol campaign of the mid-1980s and the break-up of the Soviet Union brought the wine sector to the brink of collapse. However, the situation began to change at the dawn of the 21st century.
Along the wine trail of Krasnodar Territory
Fanagoria Winery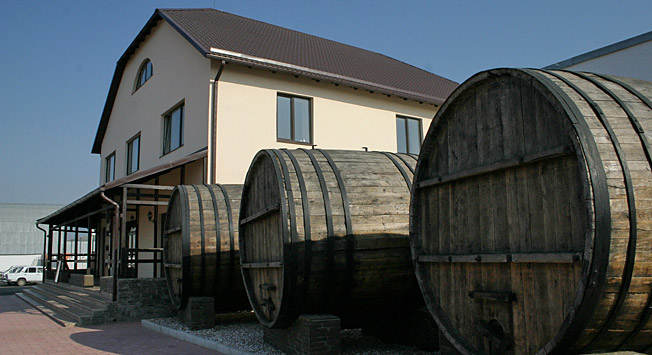 Photo credit: Photoxpress
Fanagoria vineyards spread out over the Taman peninsula 1,356 kilometers from Moscow and not far from the ruins of the ancient Greek city of the same name. A standard tour of the winery includes a visit to the vineyards and Russia's only workshop where wine barrels are produced, as well as a wine tasting session. However, we would recommend replacing a standard tasting tour with an eno-gastronomic dinner. At these dinners specially selected dishes made with seasonal products are paired with the expert commentary of a professional winemaker (and wines). This is perhaps the best way to enjoy wines produced from one of Russia's largest vineyards.
Lefkadia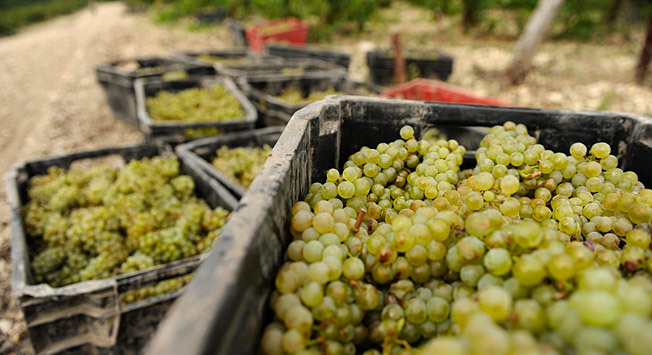 Photo credit: Photoxpress
Located halfway between Krasnodar and Taman (1,500 kilometers from Moscow), Lefkadia was founded in the early 2000s. From the very beginning it was designed to be a modern winery: the "terroir" (regional and natural factors that affect the taste of wine) was carefully chosen and grape plants were brought in from France. Patrick Leon, the leading winemaker of Chateau Mouton Rothschild, was brought on as a consultant. A visit to this winery is a true immersion in the world of Russian wine. Apart from a traditional tour around the vineyards, workshops and wine tastings, this excursion includes a visit to a museum of wine and an enology laboratory.
Abrau-Dyurso Russian wine house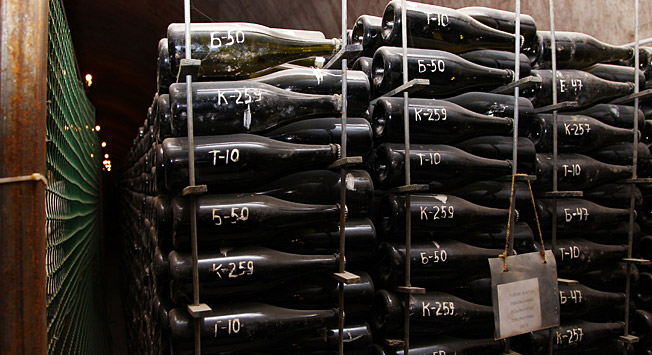 Photo credit: RIA Novosti/Ekaterina Chesnokova
The small village of Abrau-Dyurso near Novorossiysk (1,488 kilometers from Moscow) has produced Russia's best sparkling wines for more than 100 years. Come here to see ancient wine cellars and learn about the process of sparkling wine production according to the traditional and reservoir methods; afterwards taste the brilliant results. You can extend your wine tour here and visit a local art gallery, take part in a culinary workshop, or relax at a spa, go fishing, cycling, hiking or diving.

Top 5 Russia's wines by Dmitry Fedotov, a wine expert and a member of the supervisory board of the Winemakers and Winegrowers Union of Russia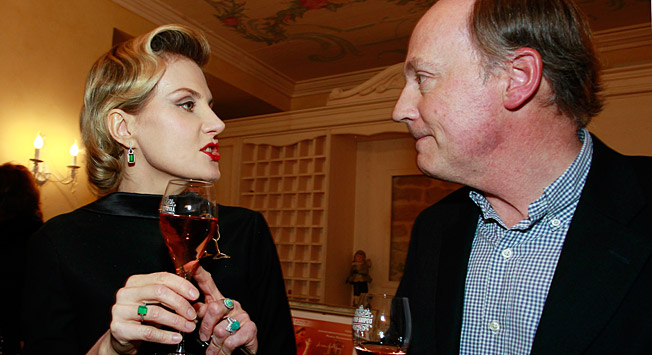 Photo credit: RIA Novosti/Valery Levitin
1. Lefkadia: Flamingo 2013 (Grenache), Krasnodar Territory
This wine has a pale tourmaline color. Its aroma embraces the tones of raspberry, wild strawberries and spices. It has a lively, mineral and fruity taste. I recommend serving it with light meat and fish appetizers, seafood salads and shellfish. Price: 1,100 rubles (about $19).
2. Vedernikov Winery: Krasnostop Zolotovsky, aged in oak 2012, Don Valley
This wine has a dark pomegranate color. It has a slight aroma similar to a jam with the tones of blueberry, eucalyptus and spicy herbs. The flavor is sweet, spicy, fruity, crisp and a little salty. It is perfect for main meat courses, such as mutton kebabs. Price: 1300 rubles (about $22).
3. Divnomorskoe Estate: West Hill Blend 2012 (Cabernet Sauvignon, Merlot), Krasnodar Territory
This wine has a beautiful dark cherry color. Its aroma contains the tones of dark plums, cassis and hints of bird cherry and spices and has a spicy, fruity and crisp flavor. A classic gastronomic pair would be steak, but could also be paired with beef filets with complex sauces. Price: 1600 rubles (about $27).
4. Abrau-Dyurso: Brut L'art Nouveau Imperial 2010 (Chardonnay, Pinot Blanc, Pinot Noir)
A sparkling wine with a light golden color produces beautiful strings of the tiniest bubbles and a quickly dissolving head of foam of moderate thickness. It has a flowery and fruity aroma with the tones of green and yellow apples and a crisp, mineral and flamboyant flavor. I recommend serving it with sea scallops, mussels and other seafood dishes. Price: 1500 rubles (about $26).
5. Chateau Le Grand Vostock: "Le Chene Royal" 2011, Kuban (Chardonnay and Sauvignon Blanc)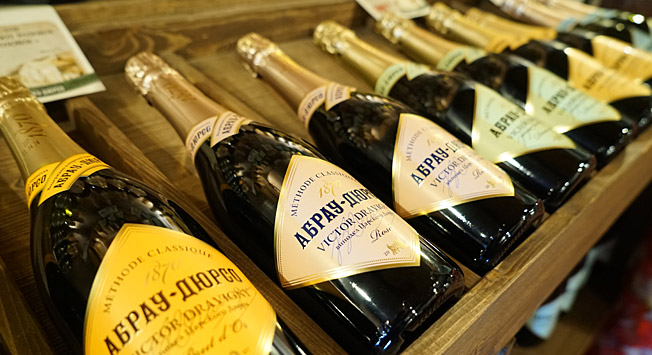 Photo credit: TASS/Ilya Scherbakov
Wine tourism in Russia is not limited to Krasnodar Territory. The Rostov Region and Stavropolsky Territory also have something to offer to wine connoisseurs. Since the Crimea Referendum in 2014 this region, the birthplace of Russian wine production, has become the country's main wine attraction. Massandra cellars feature a unique collection of wine that has been recorded in the Guinness Book of World Records. The sparkling wine production in Novy Svet won a Grand Prix at the Word Fair in 1900. Despite a storied past, local winemakers do not rest on their laurels. They are actively developing new wineries. We will soon publish an article dedicated to old and modern Crimean wineries.

RBTH editors note: A little more than a year has passed since a referendum was held on Crimea, which led to a treaty being signed between the peninsula and Russia. This has been the source of enormous controversy between Russia, Ukraine and the West and many foreign embassies warn against travel here. As a result of economic sanctions that were passed in response to this event, traveling is not easy in Crimea: practically no international airlines land here and visitors must bring fistfuls of cash with them. Bankcards and credit cards are not accepted anywhere, although it is possible to change foreign currency in banks.
All rights reserved by Rossiyskaya Gazeta.