From Kamchatka to the Lena pillars: Russia's Far East UNESCO treasures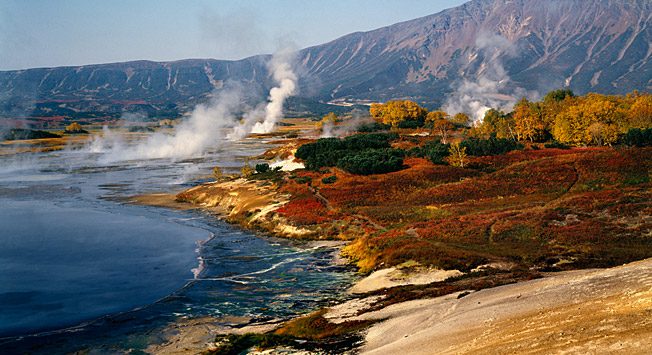 RBTH takes a look at Russia's 26 UNESCO heritage sites.
In this new series RBTH examines the natural and cultural wonders that make up Russia's 26 UNESCO heritage sites from east to west. UNESCO, or The United Nations Educational, Scientific and Cultural Organization is a special agency of the UN that seeks to promote peace and security through international collaboration. Its World Heritage Site program seeks to preserve natural and cultural landmarks that are deemed of global significance. Let's begin from the east.
Volcanoes of Kamchatka (added to the list in 1996)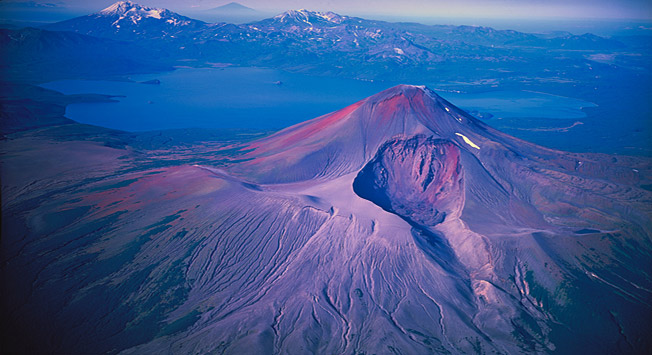 Photo credit: Vadim Gippenreiter

There are volcanoes and then there's Kamchatka. When I landed on Kamchatka peninsula I felt as if I was arriving on a different planet, such were the diversity of shapes and mists protruding up from the land. Kamchatka features a wide assortment of volcano types (there are approximately 300 total volcanoes), and perhaps the largest concentration of active volcanoes anywhere in the world at 29. Featuring a gorgeous mix of volcanoes and glaciers, its unique location along the Pacific Ocean and its abundance of diverse species that include black bears, sea otters and Stellar's eagles, make it incomparable to anywhere else on Earth.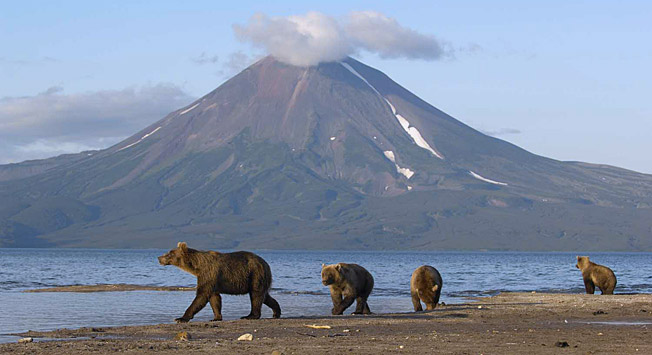 Photo credit: Igor Shpilenok

Its rivers and seas are full of the world's largest variety of salmonoid fish (including salmon, trout, chars and graylings) and you're never too far away from a natural hot springs. To visit Kamchatka, means that you can look anyone in the eye and say that you have seen true beauty.
How to get here: By plane to Petropavlovsk-Kamchatsky from Moscow, Vladivostok, Khabarovsk and a few other Siberian cities; seasonal flights to Anchorage, Alaska in the U.S.
Sikhote Alin Mountains (2001)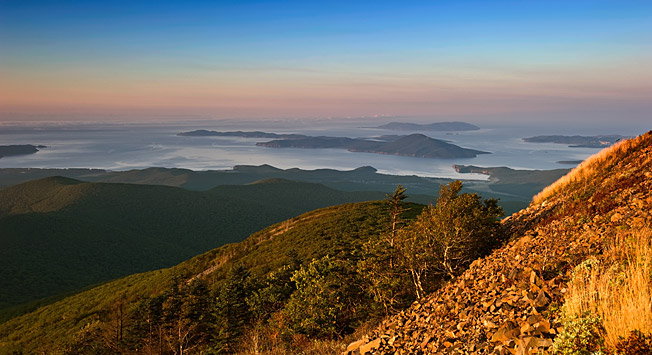 Photo credit: Lori/Legion-Media

This mountain range is spread out over two Russian regions (Khabarovsk and Primorye territories) and features three peaks taller than 1900 meters. Rising to the north and east from Vladivostok for over 500 miles this area features standard taiga dwellers such as reindeer and the Ussuri brown bear, intermingling with residents of more tropical climates, such as the Amur leopard and the Asian black bear. It was added to UNESCO's list for hosting several endangered species such as the Siberian tiger, scaly-sided merganser (a rare red-billed duck) and Blakiston's fish owl.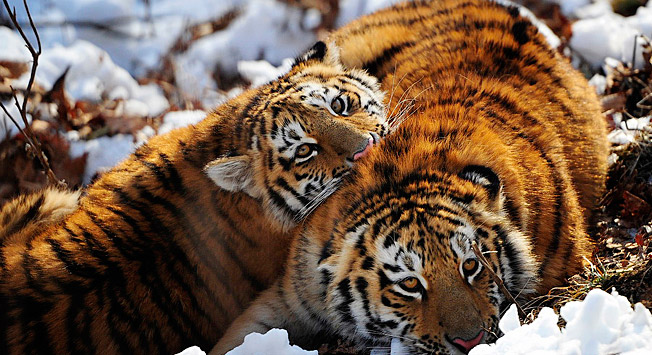 Photo credit: Yuri Smityuk

Russian explorer Vladimir Arsenyev traveled through the area in the early 20th century, culminating in several books including Dersu Uzala. This tale tells of Arsenyev's travels with a native hunter over the course of several years. It was later adapted into an Academy Award-winning film in 1975 by Japanese director Akira Kurosawa. Most of the film was shot on location in the wilderness of the Russian Far East.
How to get here: Fly to Vladivostok or Khabarovsk and then drive.
Wrangel Island (2004)

Photo credit: RIA Novosti/L.Veisman

The Wrangel Island Natural Preserve and its abundant wildlife wreak havoc on most people's perceptions of the Arctic as a dead zone. Located deep in the Arctic in Chukhotka Region between Alaska and the Siberian mainland, this site includes the mountainous Wrangel Island and nearby Herald Island.
This area was largely untouched by the most recent ice age when ice sheets came to Greenland and Antarctica. As a result these islands feature an enormous array of biodiversity, including the world's largest density of the Pacific walrus and high concentrations of polar bear dens. It is also a part-time home for the migrating gray whale (coming from Mexico) and more than 100 bird species.
It was the final place on Earth to support a wooly mammoth population, with the last ones dying out only about 4,000 years ago, probably due to the advanced hunting skills of modern humans and delayed climate change. Since 1976 humans have been forbidden from carrying out anything but limited scientific research here.
How to get here: Through specialized tour agencies such as Heritage Expeditions.
Lena Pillars (2012)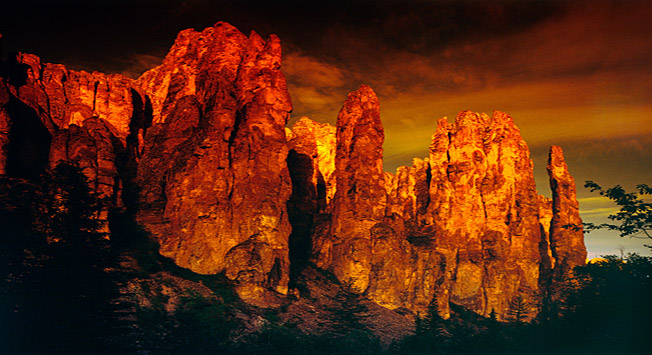 Photo credit: Vadim Gippenreiter

One of Russia's most recent additions to the list, Lena Pillars Nature Park demonstrates the annual climactic fluctuations experienced in the Sakha Republic (Yakutia). Caused by shifting temperatures that range from highs of 40 Celsius (104 Fahrenheit) in the summer to lows of -60 Celsius (-76 Fahrenheit) in the winter, these spectacular natural rock formations shoot up from 100-300 meters (up to 1,000 feet) towards the sky along the banks of the Lena River.
The constant alternate processes of freezing and thawing has given the pillars its rugged appearance and has caused the pillars to be separated from each other by deep gullies. The pillars consist of various layers of limestone, marlstones, dolomite and slate, with fossils discovered here from the Cambrian age, which scientists agree ended nearly 500 million years ago.
How to get here: By boat on the Lena River from Yakutsk or Lake Baikal, as the Lena begins its journey 10 kilometers west of Baikal, passing the pillars on its way to the Arctic Ocean.
All rights reserved by Rossiyskaya Gazeta.