The top 9 ways to spend your New Year's holiday in Karelia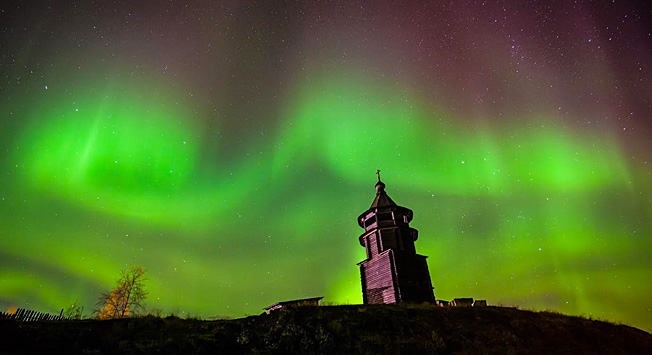 The Republic of Karelia is famous for its lakes, wooden churches and northern light shows and landscapes. Why not spend your New Year's holiday riding hovercrafts, dogsledding and eating a plate of taiga beef?
Easily accessible from Moscow or St. Petersburg, the Republic of Karelia is a wintry paradise. With thousands of frozen lakes, abundant fresh air and well-developed tourist infrastructure, there is more than enough to keep you busy for a few days.

1. Cross Lake Onega on skis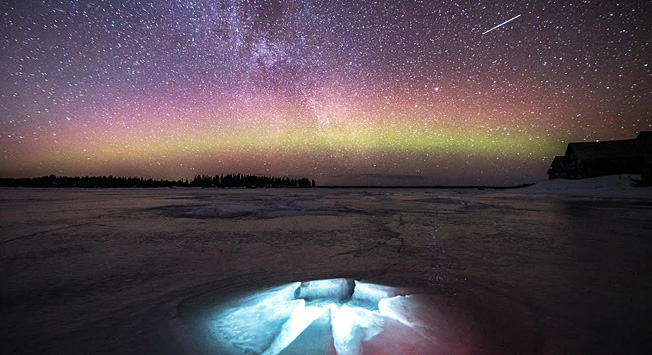 Photo credit: Ivan Dementievskiy
Ancient petroglyphs on Lake Onega depict Karelia's ancestors on skis, thus by skiing here you are partaking in one of the region's primal pastimes. This is the Republic's largest lake and is easily accessible as the regional capital of Petrozavodsk (population 261,000) is located on its western shores. With a maximum width of 90 kilometers you may want to select a short section for crossing, as the lake can be quite uneven. Of course, those in a rush can always hire a snowmobile.
2. Take a hovercraft to Kizhi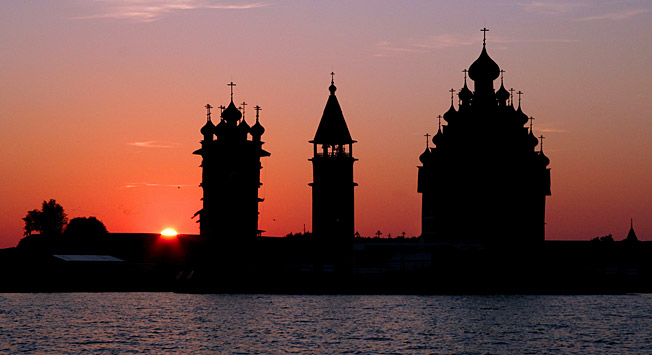 Photo credit: TASS/Vladimir Nevolaynen
Only one of Lake Onega's 1,650 islands contains the beautiful wooden churches of Kizhi. This island, located in the lake's geographical center, contains roughly 80 historical wooden structures, with none more famous than those at Kizhi Pogost, a UNESCO-heritage protected site. Located 68 kilometers from Petrozavodsk it is theoretically possible to ski here, but why not go in style by hovercraft.
3. See the Aurora Borealis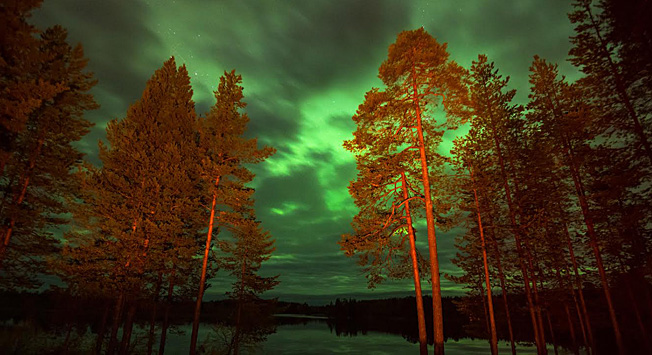 Photo credit: Ivan Dementievskiy
In theory there are no bad places to check out the Aurora Borealis, with the basic premise being the higher north you go the better the light show. In Karelia the villages and fields near the small city of Kem (410 kilometers north of Petrozavodsk) on the shores of the White Sea are good spots for taking in the superhuman glows of the Northern Lights.
4. Go on a dogsledding tour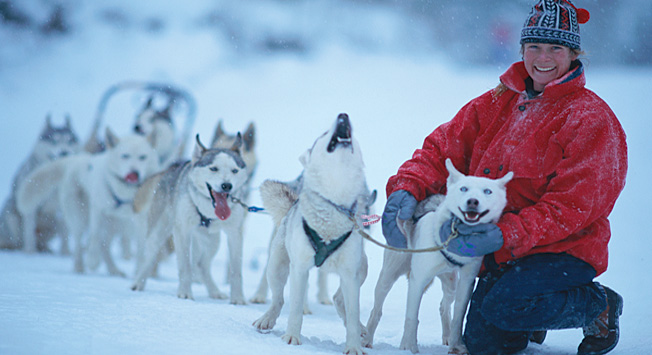 Photo credit: Getty Images/Photobank
Riding Siberian huskies is one way to get around the vast forests that make up much of Karelia. One of Russia's largest dogsledding races – covering 440 kilometers – takes place in Kalevala, a town in the northern part of the Republic. However, amateurs can get a crack at the action here, too. Tour operator Velt – Karelskie puteshestvie arranges dog sledding trips out of Kalevala. Nordic Travel also offers tours.
5. Conquer the slopes at Jalgora ski resort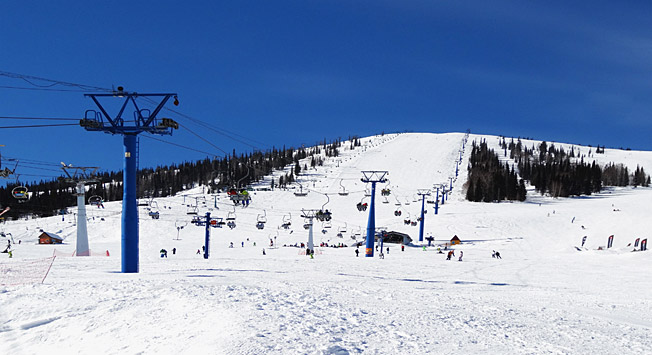 Photo credit: Shutterstock/Legion-Media
This modern ski resort is Karelia's first. Located an hour from Petrozavodsk it provides great views of Lake Onega from its slopes. Alpine skiing, cross-country skiing, snowboarding and ice-skating are popular here and ski lessons and equipment rentals are available. It is hoped that these facilities will soon become a training ground for professional winter sports.
6. Visit the traditional Karelian village of Kinerma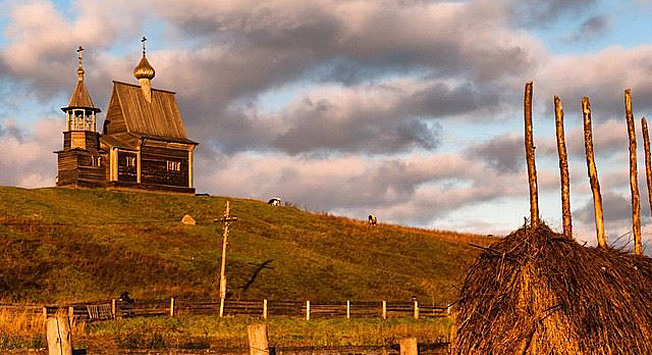 Photo credit: Ivan Dementievskiy
A good spot to experience Russian rural life, this tiny village has managed to survive nearly 500 years. Stay in the village guesthouse and let the owners arrange a traditional Russian banya, a home-cooked meal including traditional pies and visit the village museum.
7. Spend a night out in Petrozavodsk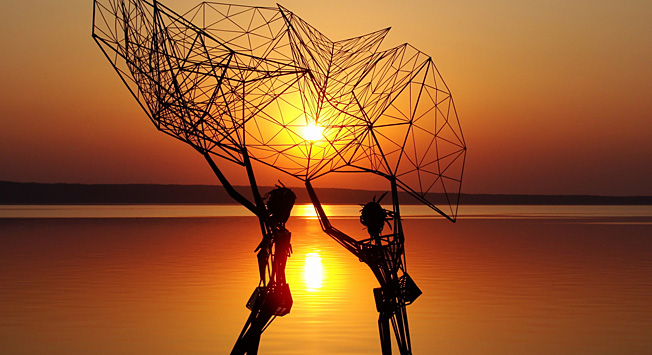 Photo credit: Lori/Legion-Media
You should spend at least one night in the regional capital. The city's clubs often feature concerts of Karelian folk music, distinguished by its use of the kantele, a traditional string instrument. Check out Kivach Café to take in a concert and rub shoulders with local artists. They are also known for their food, especially myaso po-tayozhnomu (taiga beef). Another good place for music is Café Begemot.
8. Relax at Martsialnye vody resort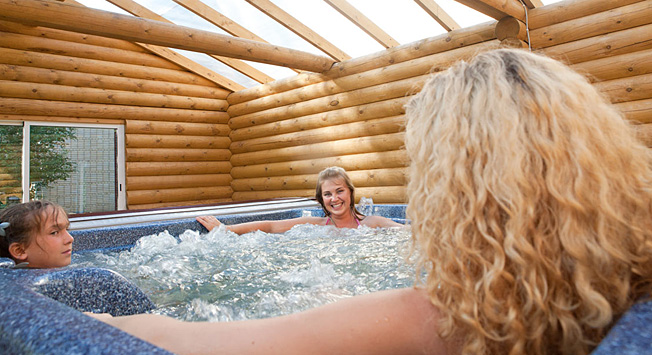 Photo credit: Martsialnye vody press photo
The Martsialnye vody health spa (55 kilometers from Petrozavodsk) offers programs designed to lower stress and reduce your waistline. Among the many services offered here are massages, weight-loss programs, ozone therapy and offers fitness facilities, pools and saunas. They offer special New Year's packages ranging from 8-14 days from 20,400 rubles per person ($312).
9. Steam your troubles away at a Russian banya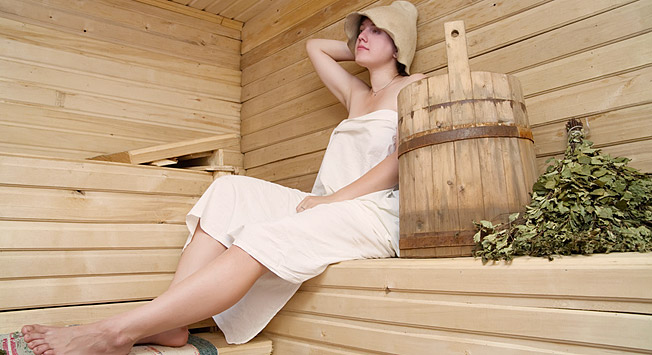 Photo credit: Lori/Legion-Media
No winter holiday in Karelia – or anywhere in Russia – is complete without a trip to the banya. In Petrozavodsk check out the sauna complex Vintazh, which includes billiards and air hockey in the price of a visit. For a more authentic village banya experience contact Velt, which operates a facility in Kalevala.

All rights reserved by Rossiyskaya Gazeta.