7 reasons to see Russian wooden churches before they disappear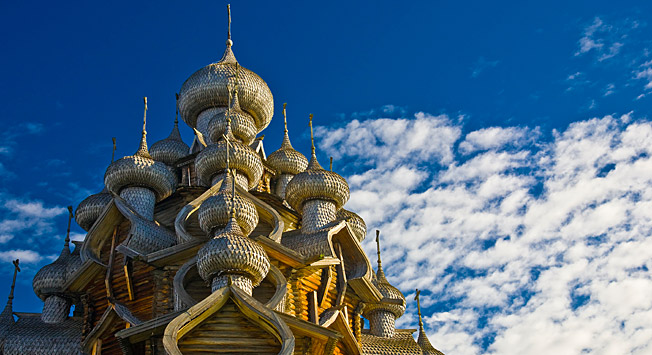 22 domes and no nails: Why Karelia's wooden churches are so amazing
William Clement Smith is a timber framed builder and wooden churches are his passion. After he saw a photo of Kizhi Island's wooden churches in Mortise & Tenon Magazine, he decided to save his money and head to Karelia with his family to celebrate his 60th birthday and see this incomparable ensemble with his own eyes.
He went to Kizhi's wooden churches, the authentic village of Kinerma, the Belomorkanal and the town of Kem' in order to uncover the secret of this airy architecture. Here are seven reasons why more than 180,000 people come every year to see these churches on this tiny island in Karelia and why you should too:

1. The wooden architecture on Kizhi Island is believed to be world's eighth wonder and is included on UNESCO's World Heritage List.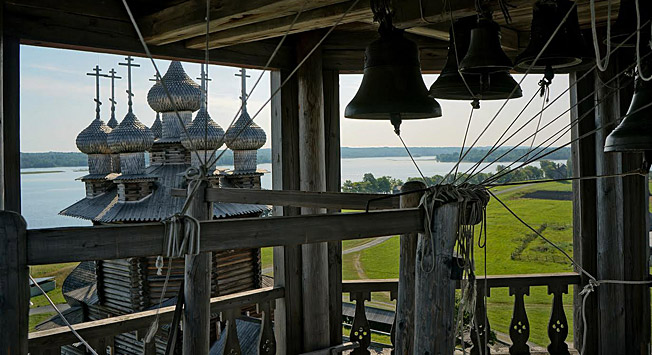 Photo credit: TASS/Ruslan Shamukov

2. Legend has it that the architectural ensemble on Kizhi Island (situated in Lake Onega, 764 kilometers north of Moscow) – two churches and a bell-tower built in 18th-19th centuries – was constructed by a carpenter named Nestor. The only tool he used according to legend was his axe and he didn't employ a single nail. When the construction was finished in 1714 Nestor threw his axe in the lake so that nobody could repeat his masterpiece. We should mention that there are nails in these wooden buildings, however they were used only to attach decorative wooden panels to the slopes and not in the original construction.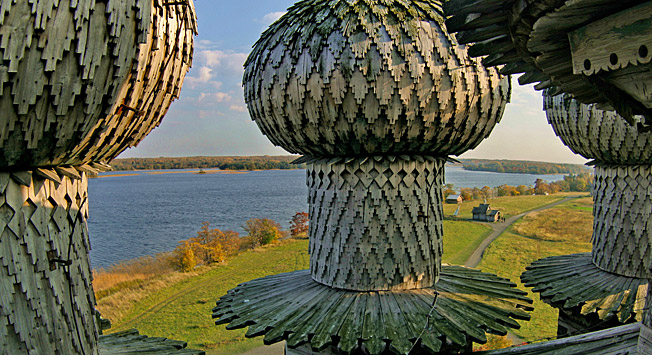 Photo credit: Alamy/Legion-Media

3. In World War II a Finnish pilot refused to obey an order to bomb Kizhi Island. He was in awe of the unusual architecture of the wooden churches and couldn't bring himself to carry out the mission. Photo credit: RIA Novosti/Alexei Danichev
4. The Assumption Cathedral in the Karelian town of Kem' (1105 kilometers from Moscow) is built from logs so thick that no human being could ever wrap their arms around them.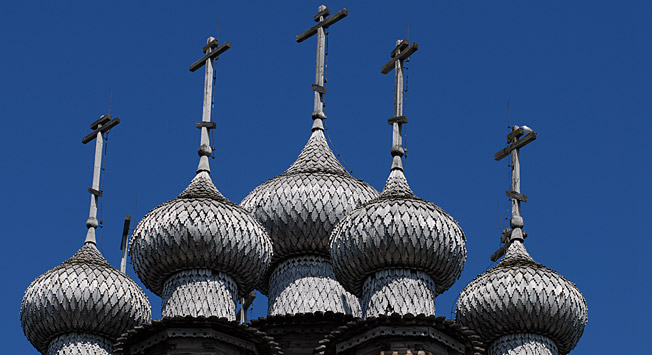 Photo credit: TASS/Shpikalov Georgy

5. Kizhi's Church of Transfiguration is currently undergoing restoration. These works are as complex as they have ever been – the church is being lifted by a special construction device and is literally hanging in the air. During the renovations people have started calling it "the flying church."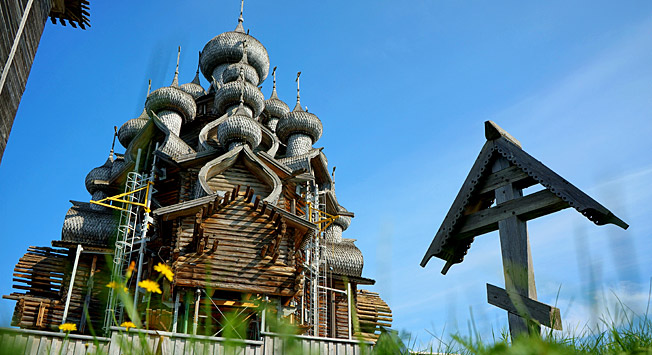 Photo credit: TASS/Ruslan Shamukov

6. The skilled carpentry of the Russian North is a disappearing art, just like Venice. Hurry to see the mastery of these builders before strong northern winds blow these little churches away.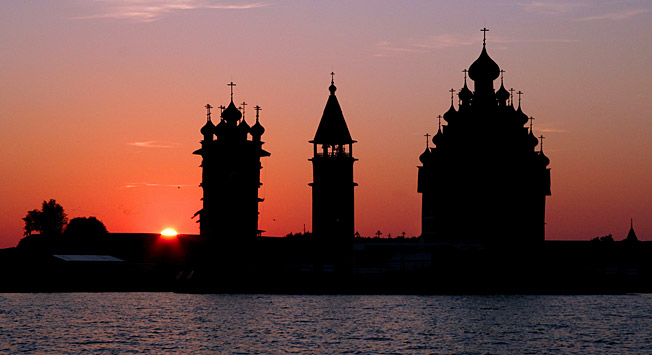 Photo credit: TASS/Vladimir Nevolaynen

7. While people all over the world are in awe of the construction of Russian northern churches, Clement Smith believes that the main secret to their long-lasting success is quite simple: in contrast to British architecture Russian churches are built with boards that lie horizontally, not vertically.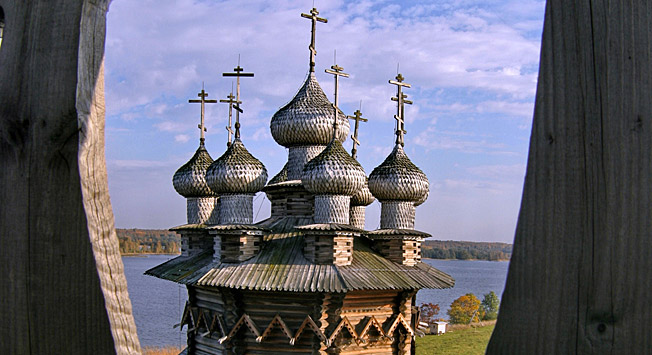 Photo credit: Photoxpress



All rights reserved by Rossiyskaya Gazeta.