The world of tanks: Immerse yourself in the life of a tank crewman in the Urals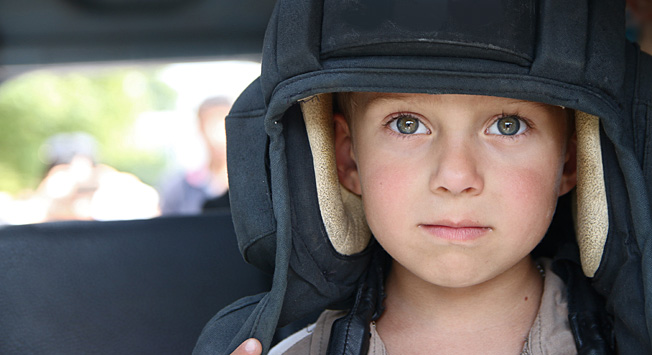 Roman Skory, deputy head of the Federal Agency for Tourism (Rostourism), discusses how tourists can drive around in Russian tanks and why this is an excellent way to spend a free day on your trip to Russia.
If you would like a ride in an actual battle tank, the best place to do it in Russia is neither Moscow nor St. Petersburg. Head to the Urals instead.
The Ural Mountain range is the backbone separating Europe from Asia and also home to Russia's fourth largest city, Yekaterinburg, with a population of 1.5 million. It is there that Russia's largest military industrial complex, Uralvagonzavod (UVZ, the Ural Railroad Car Factory), has recently opened its doors to visitors. The tour is not restricted to walking through its immense assembly halls or browsing through the factory museum exhibits, but also includes a short trip in a tank.
A tank ride is the most exciting element of the new tourist package called "Voyentour" (Military Tour), which was presented to Russian and foreign media specialists in April 2016 at the Staratel testing facility in Nizhny Tagil. Every other year the facility hosts Russia ARMS EXPO, an international fair for buyers of military equipment.



Taking a selfie in front of T-90 tank during Russia ARMS EXPO. Photo credit: RIA Novosti/Alexey Malgavko
In Nizhny Tagil the Voyentour project welcomes tourists with a "tank dance," which involves armored vehicles "gracefully" performing intricate maneuvers, steered by skilled tank drivers. Next comes the test drive, and everyone who is so inclined is welcome to get on board a modern T-90.
You are provided with a special uniform and a radio helmet and driven around in an actual battle tank, which most of us civilians have not seen up close. During the tour, you can take a selfie with the tank crew chief and in order to achieve a true battlefield atmosphere, all participants are treated to original-recipe army porridge and hot tea in an authentic military setting – a tent illuminated with kerosene lamps.
As a product, Voyentour is rather exotic in content and complex to organize. It should not be viewed as Russia's militarization on display. What other use of weapons is more peaceful than the purposes of tourism? It is good to see our military equipment, which exists to defend our country, attract an additional influx of tourists to the Urals region, which is far less familiar to foreign travelers than Moscow or St. Petersburg.
Military industrial tourism is not unique to Russia. Many countries open certain aspects of their strategic factories (military or space industries) to the general public in order to satisfy the curiosity that global tourists have for such things.
A line of production is interesting in itself, whether it is a machine engineering plant, a weaving mill, a confectionery or a cheese factory. It is a fascinating sight, as it's both a manifestation of technological progress and an embodiment of engineering thought. In Russia, this field of tourism is one of the most promising, as we are lucky to have so many large historic plants. Take the UVZ for instance: It's an object of national pride and an industrial complex that does not only make tanks, but also features the largest output of railroad cars and trains.



A process of constructing a tank in Uralvagonzavod. Photo credit: Photoexpress
The tour program includes a visit to the huge, almost one-kilometer long railroad car assembly hall, which was used as the legendary T-34 assembly line during World War II: Voyentour has both peaceful and militaristic sides to it.
Despite immersion in a military atmosphere, Voyentour standard accommodation is rather comfortable, as tourists stay at the Park Inn by Radisson in Nizhny Tagil. The logistics is organized so that guests can have a look at other regional sights, including Yekaterinburg, the capital of the Urals, and other attractions in the vicinity.
All rights reserved by Rossiyskaya Gazeta.