Where to find the winter sun in Russia: Seasonal guide to Vladivostok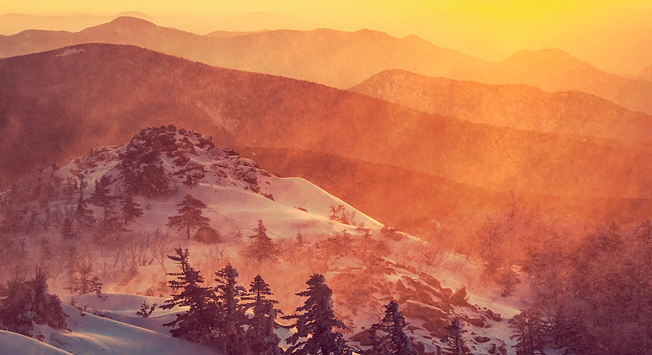 A luxurious casino, an ice marathon and other amazing things you can do in this Pacific coastal city during winter.
To find the winter's sun in Russia you must go to Vladivostok. According to the pogodaiklimat.ru weather website, during the three winter months on average there are about 15 clear days in Moscow, 11 in St. Petersburg, and 75 in Vladivostok. There are slightly more sunny days in the Far Eastern city of Khabarovsk (8,417 kilometers or 5,230 miles from Moscow), but there's no sea there and the temperatures tend to be colder.
What is there to do in Vladivostok during winter?

For active and extreme sports lovers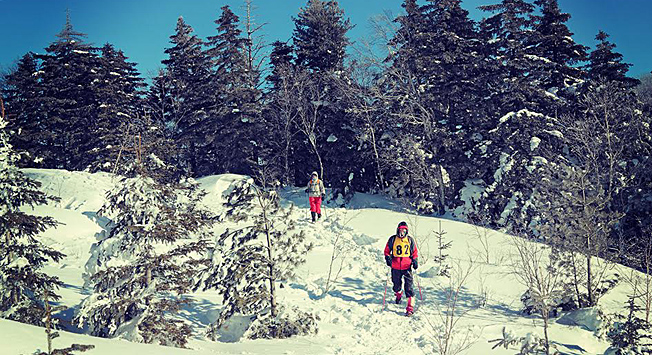 Photo credit: Valery Chekalov

Vladivostok's climate allows visitors to engage in sport activities that are not practiced in many other parts of the world, such as winter surfing and snowkiting, which involves gliding a snowboard on ice or kiteboarding on skis on ice. Stand up paddle surfers (SUP) do not put away their surfboards until summer, but keep at it all-year round by surfing in the semi-frozen bay waters.
There are several unusual sporting events in Vladivostok aimed at professional athletes and average – but adventurous – people alike. In January there's a skyrunning (mountain running) competition on Livadiyskaya Mount featuring a three-kilometer track for beginners and 11 and 25-kilometer tracks for experienced mountain runners.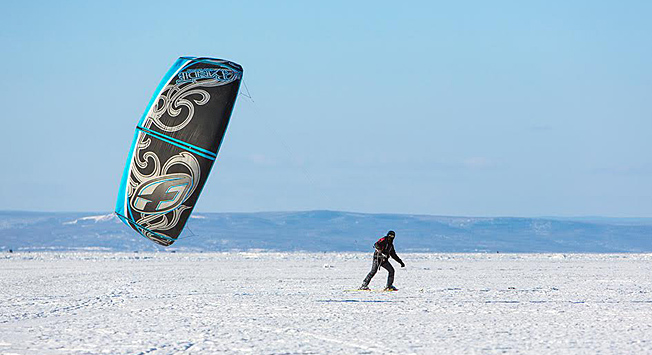 Photo credit: Vadim Popov
The first Vladivostok Ice Run, a half marathon on ice, will take place on February 21, 2016. The three ice racetracks of five, 10, and 21 kilometers will run through Novik Bay adjacent to Russky Island.

For foodies and hedonists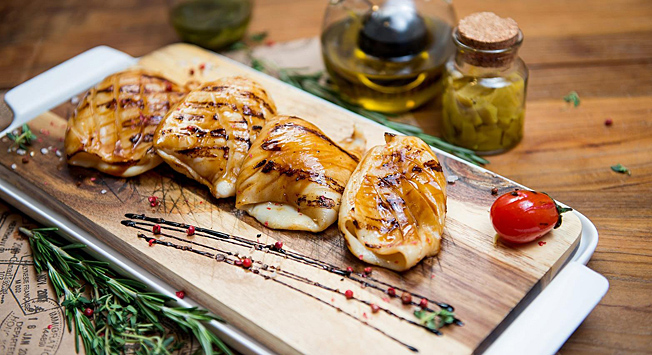 Photo credit: Sergei Zakharov

Far Eastern cuisine is also worth your attention while in Vladivostok. In Port Cafe you can have an exquisite culinary experience featuring oysters and scallops and you can try such delicacies as fiddlehead ferns and sea cucumbers. Simple pleasures such as fried smelt are a winter seasonal favorite. A master class from the chef here will make your meal not only delicious, but also educational.
You can find small restaurants and cafes, so-called chifanki (from the Chinese chifan "is"), located near the Chinese market in Vladivostok that offer authentic Chinese food. These places are known for their huge portions and moderate prices.
Zuma, TripAdvisor's Best Russian restaurant for 2014 can be found in Vladivostok (in 2015 it came in second place after Moscow's Pushkin Restaurant). Zuma offers top-notch service, the best sushi rolls in the city and amazing and original deserts. They love guests here: if you show your plane ticket to your waiter you'll be offered a bonus seafood platter.
After dinner, if you fancy having a couple of old school drinks and a chat with the bartender, visit Moonshine, a classic cocktail bar.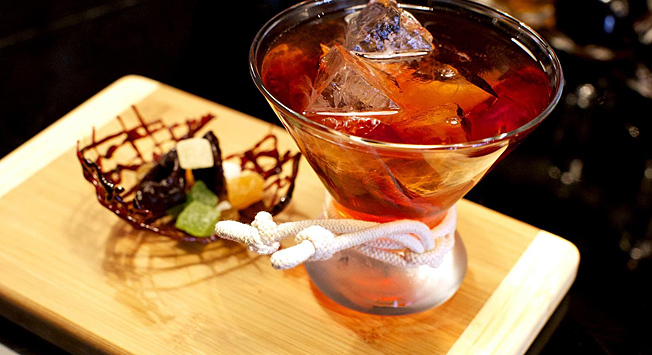 Photo credit: Anastasia Levushkina

Alternatively, pay a visit to the wine boutique Vinoteka. Locals say that the city's best sommelier works here.

For romantics and sophisticates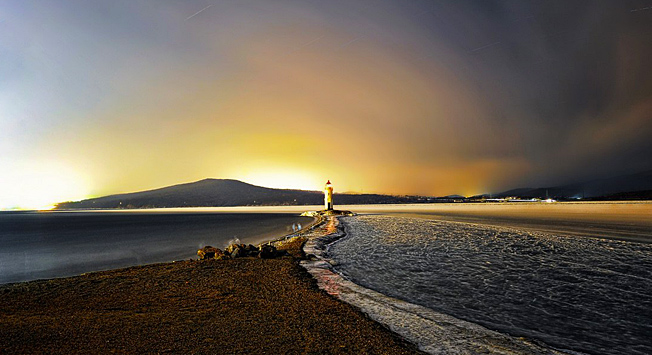 Photo credit: Yuri Smityuk

There are two free and impressive sights: Sunrise and sunset.
The best place to see the sunrise is at Cape Tobizina on Russky Island. You'll have to get up very early to be able to reach the island and walk about an hour from a paved road to the cape. You'll encounter some stunning views of cliffs and early morning skies reflected in the sea.
We recommend watching the sunset from near Tokarevsky lighthouse. This is a popular place where locals come to watch the slow disappearance of the sun. If you are lucky you'll see harbor seals while walking along the shore. They tend to be very friendly and sociable.
Immerge in the city's cultural life by visiting the Primorsky Stage of the State Academic Mariinsky Theater with its grand stage decorations and contemporary architecture. If it's art that you're after head to the Primorsky State Art Gallery on Aleutskaya ul. Ivan Aivazovsky, Ivan Shishkin, Marc Chagall and other famous Russian painters are exhibited here.

For gamblers and those that want to take something back home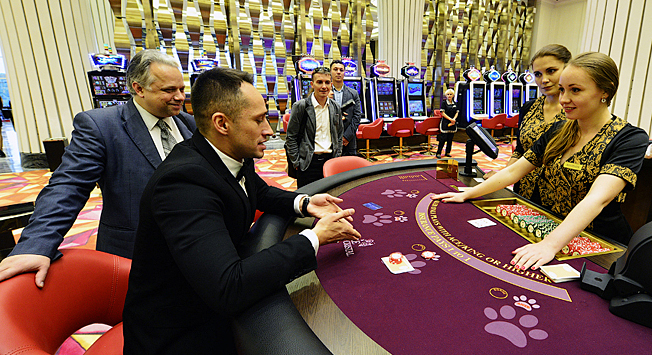 Photo credit: Yuri Smityuk

The official Primorye gambling zone is located 50 kilometers (31 miles) from Vladivostok. For now there's just one casino – the Tigre De Cristal. There are plans to transform this area into a Far Eastern Macau with shopping malls, hotels, an aqua amusement park and a ski track. The casino recently opened and attracts visitors with coupons for free cocktails and offers of two dinners for the price of one. On weekends there are parties with live music.
There are many goods and treats you can give your family and friends from Vladivostok. Some particularly unique items include "ptichye moloko" (literally translates as bird's milk, it's a chocolate-covered candy filled with soft marshmallow), chocolate with seaweed and sea salt, Ussuri herbal liqueur, fish and caviar. You can treat yourself to a warm hand-knit hat or sweater made in Vladivostok by local designers JACCARD and Evgeny Boosel. The traditional, but no less trendy option is the telnyashka, a blue-and-white striped navy undershirt made with a double or triple knit technique. There are many different designs available at the Flotsky department store in the city center.
All rights reserved by Rossiyskaya Gazeta.