Hey, my name is Tim Kirby
I am an American who lives in and loves Russia and it is my dream to travel to absolutely every one of the country's 85 regions come hell or high water. Russia: Tips, Tricks & Travel (RTTT) is my channel, where you will see what life is like in the biggest country on Earth as I try to get to see what's behind every last corner of it and get to know some of the people in it. If you've ever considered visiting Russia then RTTT is a great place to start!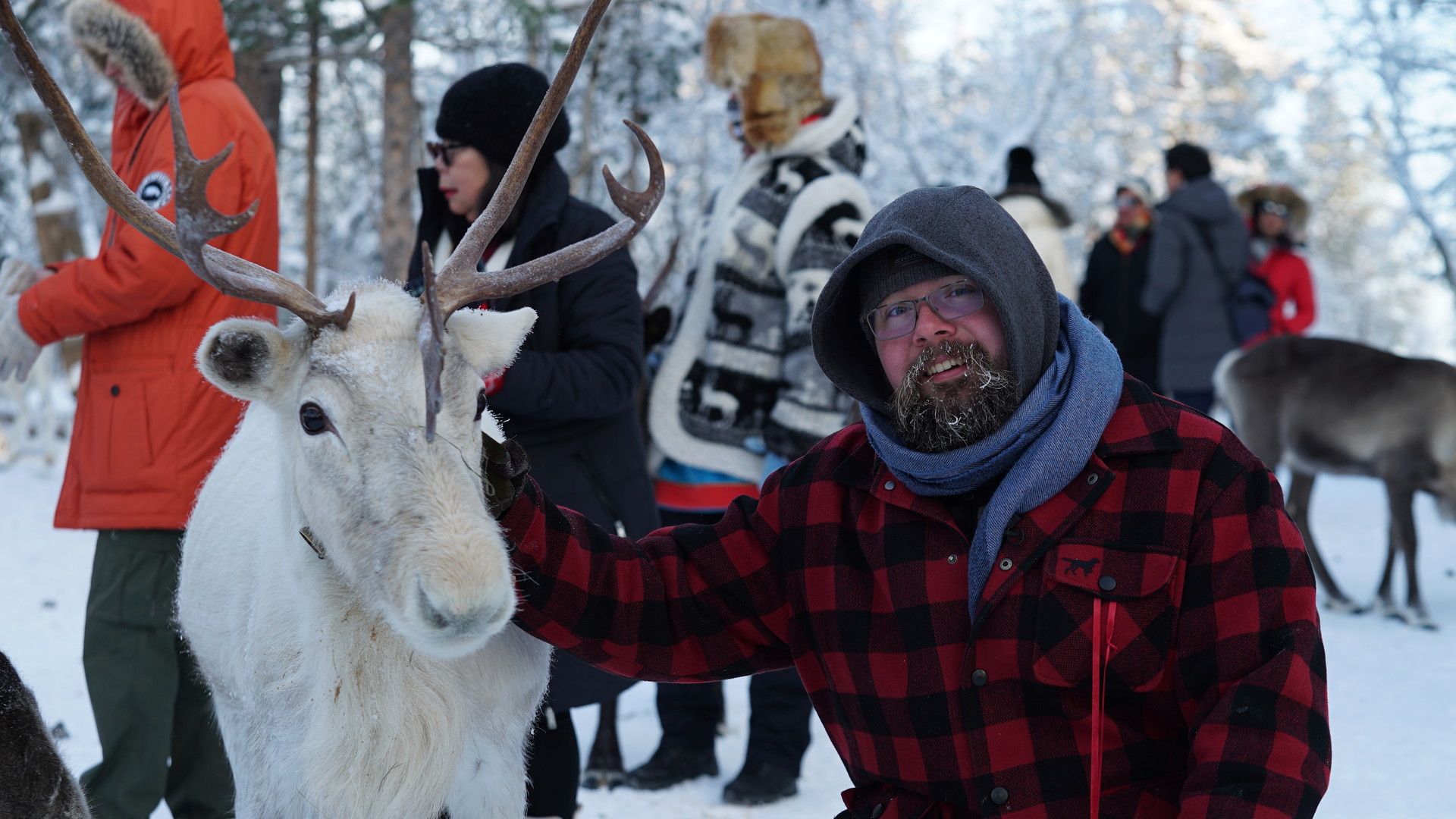 I'll tell you all about the best places to visit in Russia, what tourist traps in Russia are not worth your time and maybe get some tips that could really help you along the way. I'll show you what you Must See, Must Eat and Must Do on your trip to Russia!
So, here're our Programs:
And Live Streams - An interactive live experience on YouTube so fans can connect with me and ask questions.
Regions we've alredy traveled
1.Tula region - 2.Republic Of Dagestan - 3.Murmansk region - 4.Krasnodar region - 5.Irkutsk region - 6.Republic Of Karelia - 7.Altai Republic - 8.Moscow - 9. Saint Petersburg - 10.Vladimir Oblast - 11.Kaliningrad Oblast - 12.Volgograd Oblast - 13.Republic of Tatarstan - 14.Nizhny Novgorod Oblast - 15.Sverdlovsk Oblast - 16.Sakhalin Oblast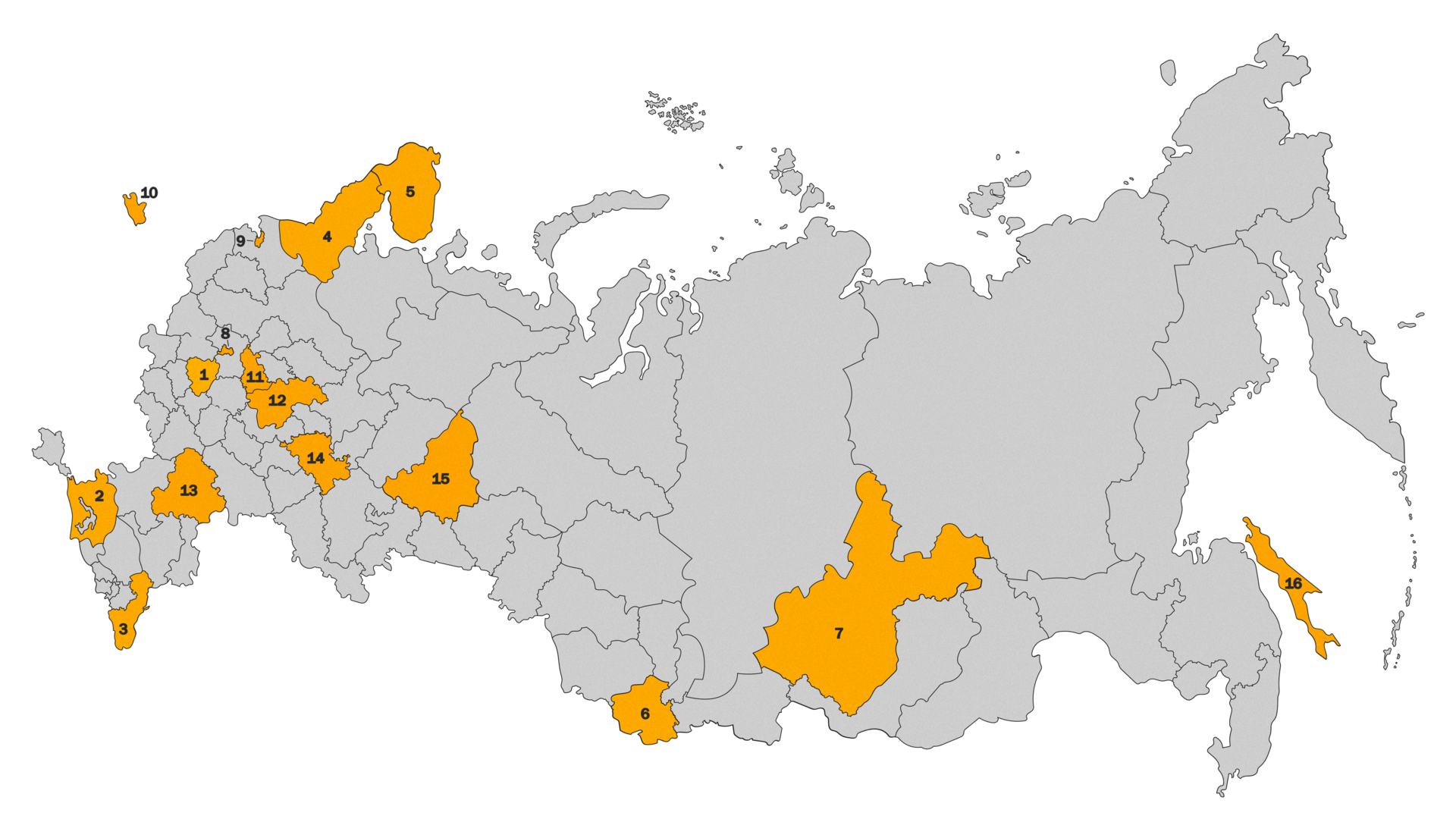 «Our guide to the best Instagram spots of Moscow legendary Subway System»
The Moscow Metro System is famous for its amazing architecture that reflects the times when each station was built. Going through the system is like being in a living museum and many of the older stations are so different from your normal urban backgrounds that they are sure to impress your Instagram followers. Thus, we put together this short video showing you the most "Istagramable" locations within the subway system that will definitely offer you great results, even on a cheaper phone.
«Want to know how to use the Moscow Metro? »
In order to really experience Moscow you must learn how to use its subway system. This is a big city that lives via its underground network of stations and rail lines. Using the Metro is easy once you know how, but for first timers it could be confusing off putting and very Cyrillic. To take a few minutes to watch our guide on how to use the Moscow Metro and it is sure to make your Russian holiday go much smoother.
«Russian-made all terrain vehicle in action»
The Trecol factory makes hundreds of huge offroad vehicles per year. Our man Tim Kirby was given the chance to take one for a test drive so obviously he said yes. If you are at all curious to see what it is like to drive a giant beast over broken Russian terrain then start watching right now!
«What it's really like at Sochi's Rosa Khutor Ski Resort»
The Sochi Olympics brought big changes to the region and were cause to build lots of great resorts and hotels including the famous Rosa Khutor Ski Resort. What's so great about it? Watch our video and find out!
Murmansk Region
«Adventure under the Northern Lights of Murmansk»
Just because a region is in the Arctic doesn't make a bad holiday spot! Murmansk is a vast snow blanketed area that offers tons of natural beauty and history for the adventurous. Check out our video to see why an Arctic vacation should be in your future.
«Amazing food from Russia's Arctic»

Murmansk has a surprising amount of lovely local dishes and restaurants to enjoy them at. What's cooking in the great white north? Watch our video and find out!
«Journey to the edge of the world»
Our man Tim Kirby and crew challenged themselves to go to the northern most point of European Russia. Want to find out if they made it back alive? Watch our video to find out!
«A bird's eye view of Arctic Murmansk»
The endless snow covered hills and black waters around Murmansk are something to behold. Thankfully it's the 21st century so you can enjoy the chilly views from this remote region right now.
Republic Of Dagestan
«Exploring Dagestan, the ultimate vacation in the mountains»
The Caucasus Mountains are stunning and home to many great regions of Russia. Dagestan is one of them and it is definitely a place worth visiting for some of the best views on Earth. Check out our video to see why you should consider taking your holiday here.
«Islamic culinary trip in Russia's Dagestan: Khinkal, Chudu, Urbech»
You may have heard of Pelmeni and Borscht, you may have even tried them but very few people have even heard of the amazing culinary gems that lie hidden in the region of Dagestan. Many tiny Muslim communities each bring their own treasures to the table to make a fantastic cuisine that you need to try!
«Drinking in Russia, Dagestan edition»
The Derbent Cognac Factory is famous throughout Russia and its products are on store shelves nationwide. Come take a look at all the amazing alcoholic drinks that come from the coast of the Caspian Sea.
«Dagestan from the skies»
The Caucasus Mountains are breathtaking. Don't believe us? Then watch this video and tell us otherwise!
Tula Region

«Visiting Tula, a weapon making town just south of Moscow»
Tula, has been the arms manufacturer for Russia for hundreds of year but there is a lot more to this city than just guns. It is a great small town that has the real Russian spirit that is one short train ride away from the capital.
«Best eats in Tula, a cozy small town near Moscow»
Tula is just a two hour train ride from Moscow that gives you the chance to visit the Real Russia, but the question remains… what to eat while you're there? Check out or video to find out!
«Travelling to the Kulikovo Battlefield»
Waterloo and Gettysburg attract thousands of tourists and the Kulikovo Battlefield, where the Russians rose up to defeat the Golden Horde is no exception. Check out or video about what you can do when visiting this historic local.
«Are the best microphones in the world made in Russia?»
The Soyuz Condenser Microphone Factory has some big fans including Radiohead and Coldplay who use their gear. What makes them an international success story? Watch our video to find out.
«The Tula Region from the Skies in 4K»
Tula is an amazing example of small town Russia. It's a place with real spirit and natural beauty that you can really feel even from the skies. Check out some of the best views of this region in our video.
If using any of Russia Beyond's content, partly or in full, always provide an active hyperlink to the original material.